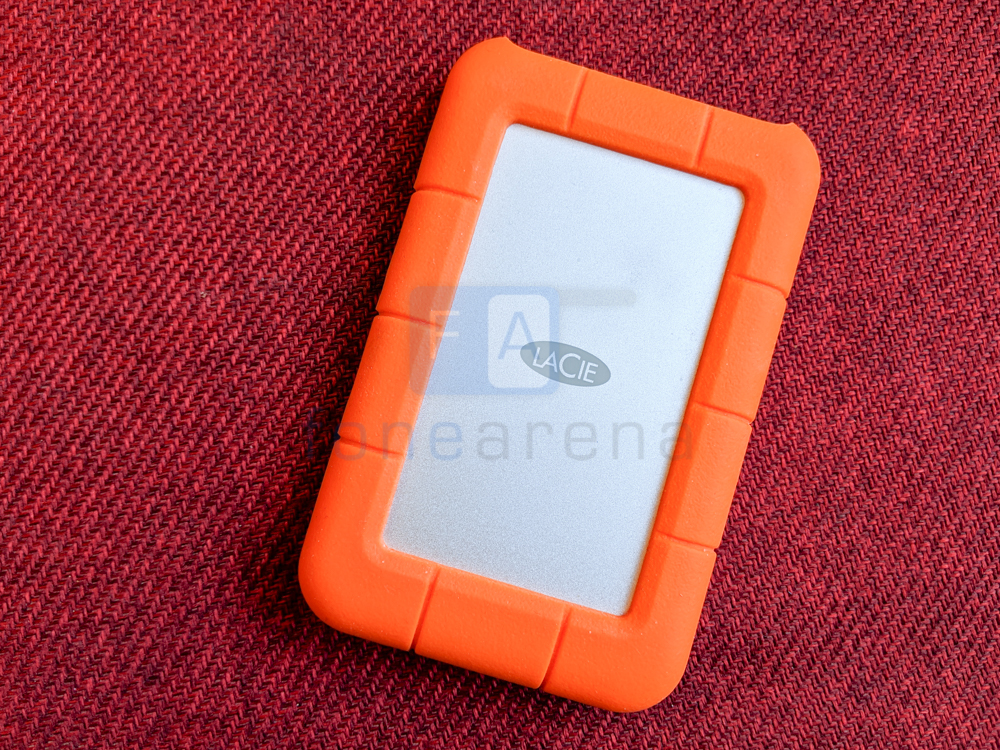 Amongst consumer electronics, very few brands have managed to create an iconic brand identity towards a design language. Apple comes to mind with their iPhones and iPods before that. LaCie is another such brand whose orange rubber sheathed hard drives are the de facto choice for content creators around the world. With a promise of exceptional resilience to the elements, they are the perfect choice for photographers, filmmakers and others who live out of their suitcase and need something to keep up with their lifestyle. We've got the LaCie Rugged Secure hard drive with us for review, and we've been putting it through its paces. Here's what we think about it.
The design of LaCie's rugged portable line hasn't changed much in years and that's just as well since it is quite an iconic design. Additionally, it is surprisingly rugged. A thick rubberized frame encases the drive from any and all corners where it could get damaged. It also covers the drive enough from the top and bottom to ensure it doesn't get hit directly when falling flat. The design by Neil Poulton is hence both functional and a style statement of sorts. Under the sleeve is a standard metal encased drive. It does take a bit of an effort to remove the orange sleeve, so we're pretty confident that it'll hold up in the long run.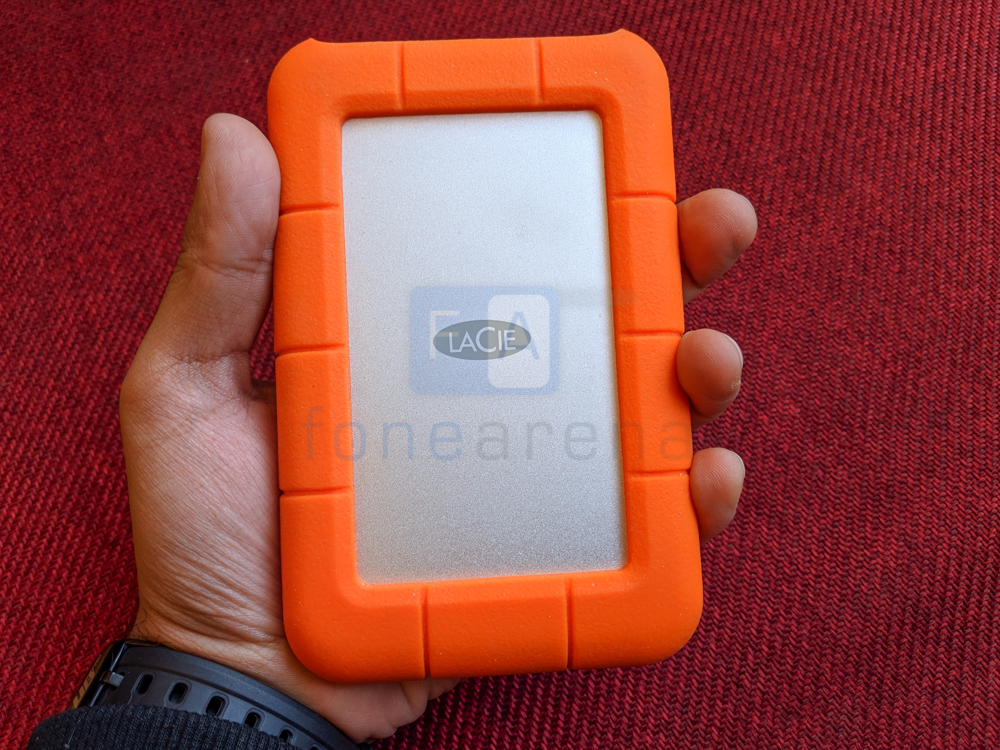 On the topic of ruggedness, there's no IP rating here and the exposed USB Type C port (the sole port on the drive) doesn't exude too much confidence against water resistance. Other parameters that LaCie has tested include a 4-foot drop, being crushed by a 1-tonne car and basic splash resistance. We didn't go around driving a car over the review unit but the hard drive did get tossed around a bit as we took it around during the test period and it came out looking and working just fine. Do keep in mind that drop resistance and other survivability parameters are usually tested when the drive is not being actively used which ensures that the drive head is safely parked.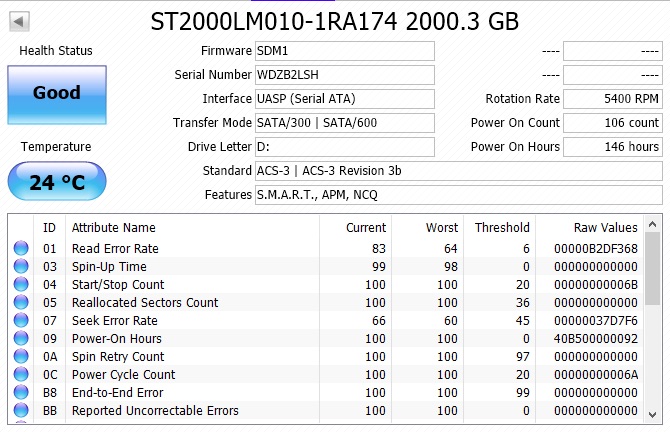 Bought over by Seagate in 2014, LaCie hasn't really changed the aesthetics of the drives but under the hood you'll find a standard Seagate 2TB 5400RPM drive. The transfer speeds too reflect that. LaCie claims a transfer rate of about 130MB/s. During our tests, we connected the drive using the bundled Type C cable to a MacBook Pro and a Windows Machine. Between Blackmagic Disk Speed Test and CrystalDiskMark, the drive averaged about 110MBps and 112MBps for sequential tests and 84.2MBps, 89.10MBps during random read/write cycles. We tested the drive with 256-bit hardware encryption enabled using the bundled software package.
The drive comes preformatted as exFAT which is great since it makes the drive accessible on both PC and Mac. The bundled software package to enable encryption and backups is fairly straightforward too. On the Mac, the LaCie Toolkit appears as a menubar item that lets you set up file mirroring between the drive and your laptop. One way sync or backing up is supported only on Windows. The drive can, of course, be used with Time Machine on the Mac for backups. The toolkit is also what you would use to set up Seagate Secure which is the encryption suite. You'll need a code provided within the packaging to set this up which is a bit perplexing. Do keep in mind that once encryption is set up, you won't be able to use the hard drive on any machine till the time you set up the LaCie utility and enter your password.
Conclusion
The LaCie Secure Rugged isn't a bad drive but there's nothing special about it either. Hardware-level encryption has been available on hard drives for years now and other manufacturers provide MIL Spec rated hard drives for substantially lower price points. The LaCie Secure Rugged comes across as more of a fashion statement. The LaCie Secure Rugged is priced at Rs. 16,499 which makes it an extremely expensive proposition for someone who just needs a reliable hard drive that can survive a few bumps on the road.