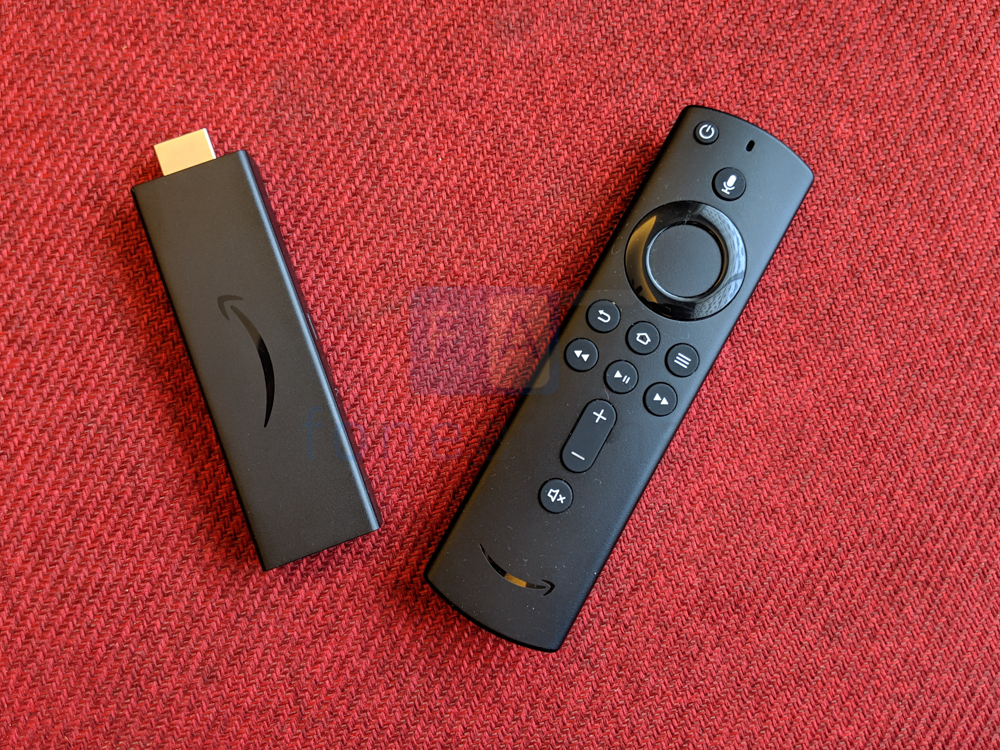 There's no doubt that smart TVs are starting to make inroads in India but the vast majority of televisions remain unconnected, so to speak. With streaming services doubling down on their efforts to capture the Indian audience, there is a need to get this content on the biggest screen in the house. The all-new Fire TV Stick with 4K is Amazon's latest and potentially most aggressive effort yet to grab a foothold amongst users. Let's take a closer look.
Slightly larger than the 2nd generation Fire TV Stick, there's not a whole lot that has changed here. This is still a plain old stick that plugs into a free HDMI port. Simple, straightforward and as easy as it gets. You'll observe a micro USB port along the side for power. Amazon recommends that you plug the stick into a wall charger since this is a significantly more powerful device but we didn't have any issues running it off the USB port on our TV either. Your mileage may vary of course.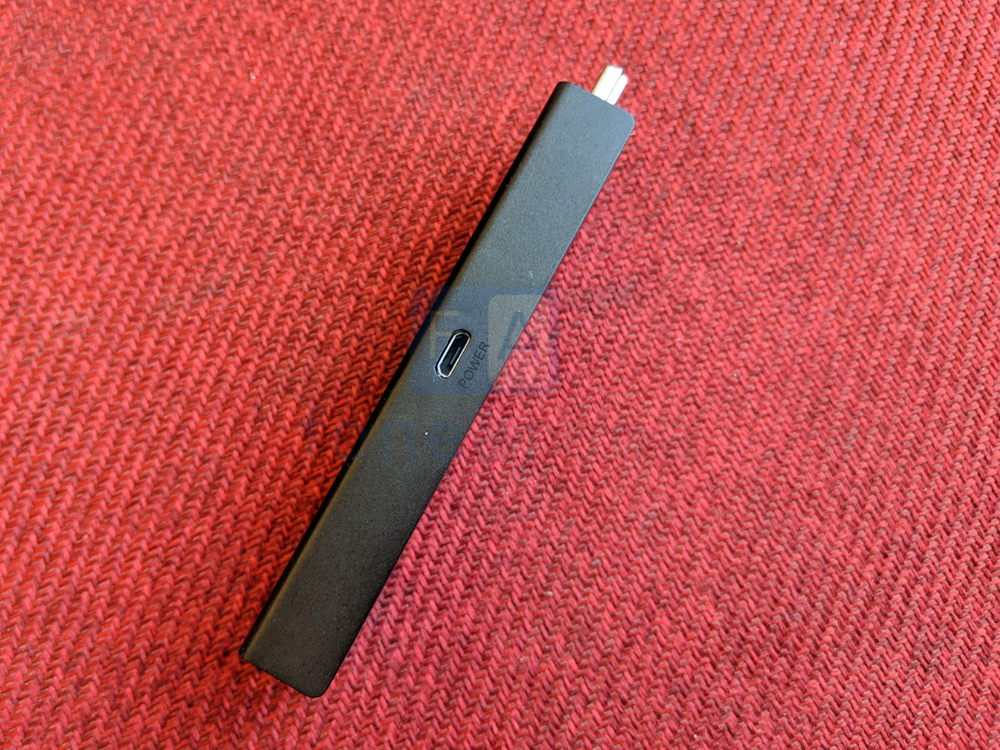 A power adaptor ships in the box and so does an HDMI extender that can come in handy in case the stick is too big to slot in behind your television due to port placement.
Turn on the TV and switch over to the correct input port and a few button presses later, you'll be greeted by the Fire Stick's home screen. On the face of it, if you're upgrading from an older Fire TV Stick, the biggest change you'll notice is much smoother interface navigation. Be it menu transitions or just the speed at which apps startup, there's a very noticeable bump in speed. The other change that we observed was much better network performance. With a WiFi router placed in the next room, the previous generation Fire Stick would often buffer or simply drop out playback from our Plex server. Even with Netflix, streaming quality often dropped down quite low. With the Fire TV Stick 4K though, network performance has been rock solid. We could comfortably stream full-size 4K BluRay ISOs with no buffering or dropped connections. 4K streaming over Netflix is rock solid and there was no degradation in image quality.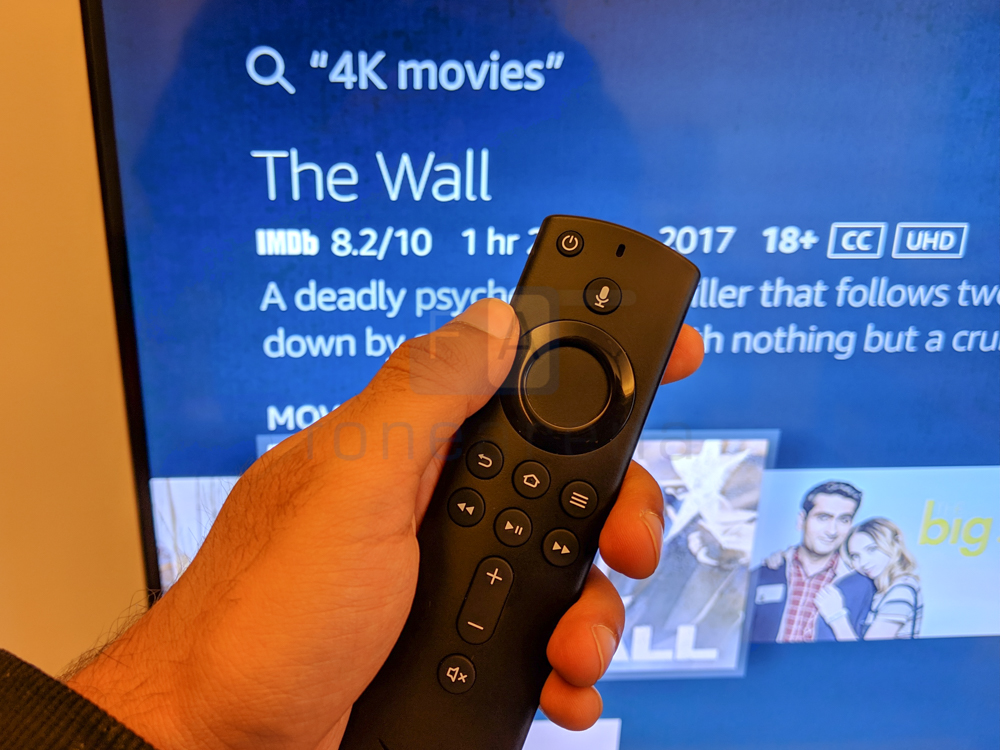 Talking about image quality, the new Fire Stick supports up to 4K video in addition to almost all the popular HDR formats. This includes standard HDR 10, HDR 10+ as well as Dolby Vision. On the audio front, there's support for Dolby Atmos. This makes the Fire Stick one of the most competent streaming solutions on the Android side of things. So yeah, the Fire TV Stick 4K is a fantastic solution to add smart capabilities to your television. Even on smart TVs like Xiaomi's popular Mi TVs, there is no way to get Netflix and the Fire TV Stick 4K represents perhaps the most credible option. You could use a Chromecast but the lack of a remote, support for Prime Video make it a less than ideal option.
Of course, things aren't perfect with the Fire Stick 4K either. The interface is functional at best and Amazon's constant recommendations for content can get quite irritating. Since the recommendations come from across the spectrum of apps supported by the Fire Stick, they aren't necessarily tuned to your tastes and can often be completely irrelevant. There is also very limited customisation ability on offer and other than moving apps up and down a tray, there's not much else that you can do.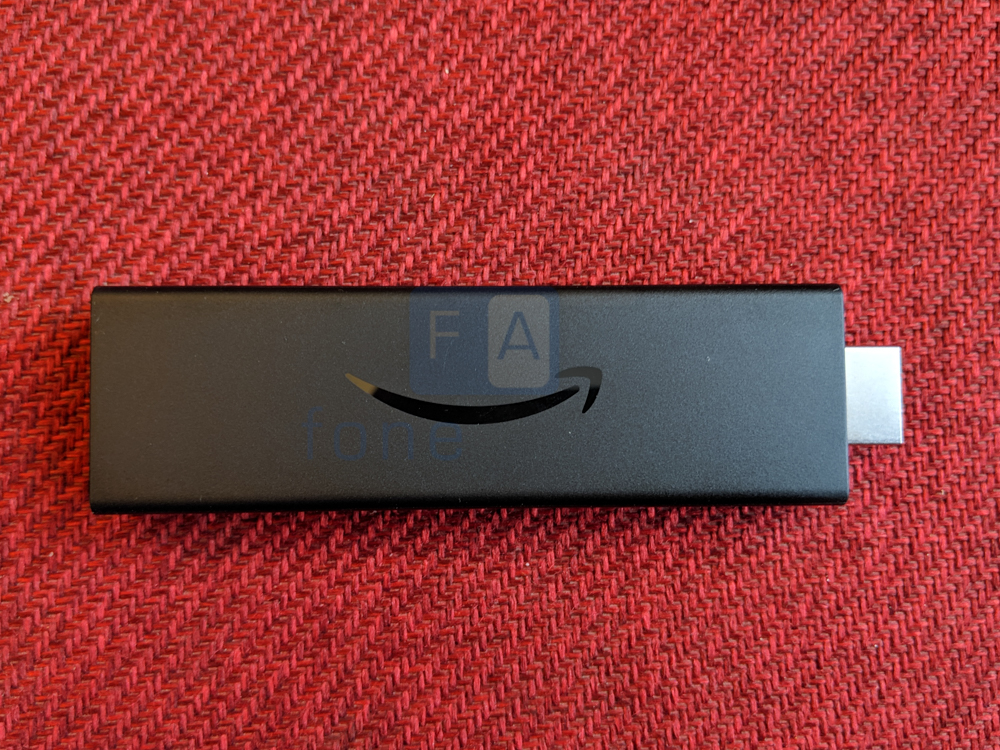 A huge addition to the Fire TV Stick 4K is integration with Alexa. Yes, there was rudimentary voice search on the older Fire TV Stick too but now that the experience is powered by Alexa, Amazon's virtual assistant, it is infinitely more powerful.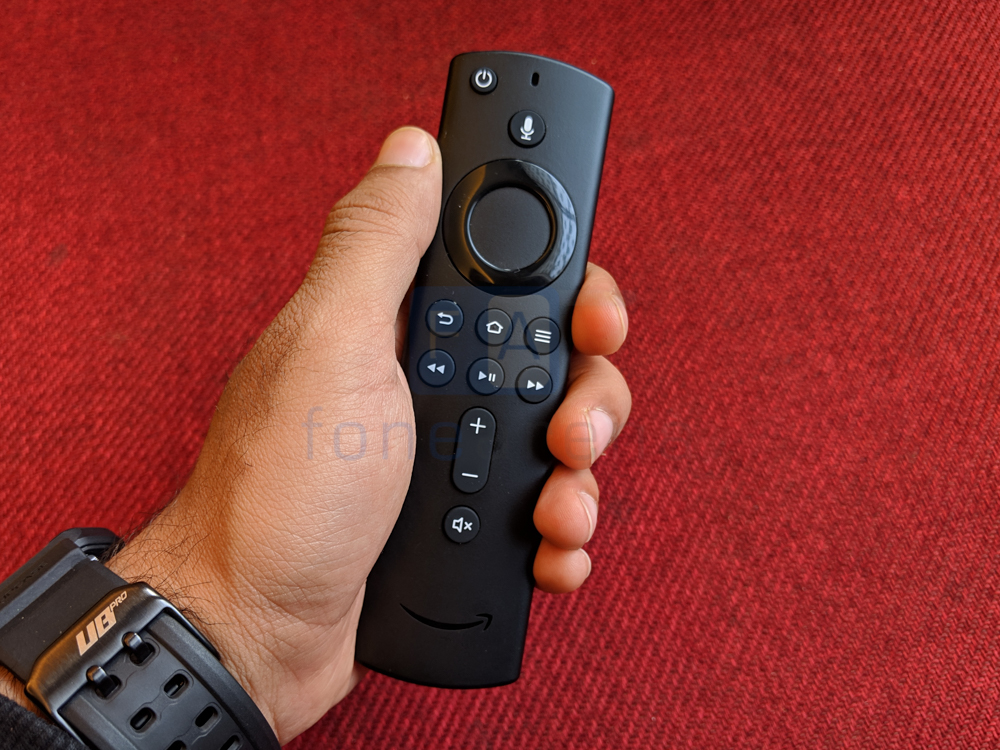 Club this with the all-new Alexa Voice Remote and you start seeing the value in upgrading to the latest generation stick. Using the Voice Remote, you can now ask Alexa to play specific shows or open apps.  You can also perform most of the same functions as an Echo devices using the Alexa remote. Booking a cab? Checking on weather? It all works. The functionality isn't quite perfect but as a first step towards an ever-evolving platform, works quite well. Finding the correct show when presented with multiple options doesn't always work. We also had trouble skipping episodes in Netflix using the voice remote. In addition to voice functionality, the new remote also houses an IR Blaster that lets you control your television. Notice the additional buttons on the remote? With physical buttons for volume, playback control, the new remote is a huge upgrade and is a joy to use. The infrared functionality, on the other hand, is hit or miss depending on your television. On our TV, it could control volume and switch it on and off but was unable to navigate the television's user interface.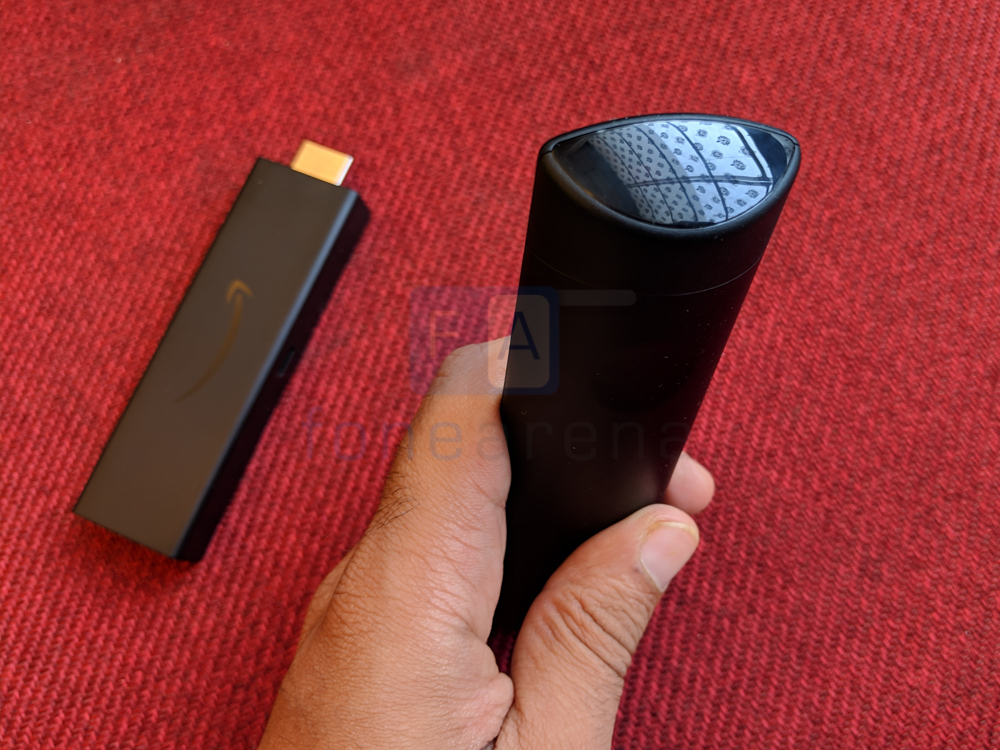 You can buy the new Voice remote separately for Rs. 1,999 and pair it with your existing regular Fire Stick which got Alexa functionality via an update recently.
Another advantage of having Alexa onboard the new Fire Stick is that you can pair it with an existing Amazon Echo device. If you've got an Echo Dot or any other Echo smart speaker, you can ask the speaker to search for and play movies, shows on the Stick. This is similar to the functionality via the remote but takes away the need for pressing down on a button. It is also a fantastic example of what can be achieved by having all your smart home devices within the same ecosystem.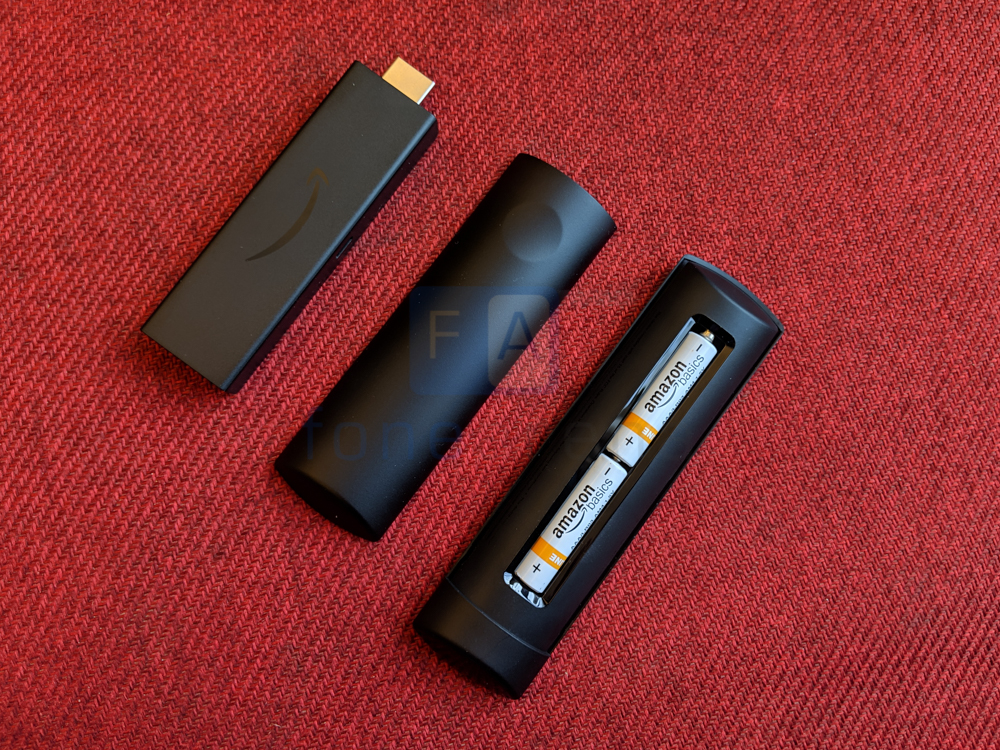 So should you upgrade to the Fire TV Stick 4K? If you're already on the regular Fire Stick, the new stick doesn't do enough to justify an upgrade. Yes, it is faster but unless you have a 4K TV, there's no real benefit and you can always buy the new Voice remote or better still, an Echo Dot to add on voice functionality. As a streaming stick though, the Fire TV Stick 4K is borderline perfect.
Yes, it doesn't have a native YouTube client but that's easily overcome via the browser-based functionality. The only real competition it has is the Chromecast which can't be used without a smartphone around, doesn't have Prime Support. The latter is a big deal given the push towards Indian content by Amazon. The only real competitor for the Fire Stick in India is the Apple TV which is significantly more expensive. Priced at Rs. 5,999, the Fire TV Stick 4K is the best streaming stick on the market by far and comes highly recommended. You can get it from Amazon.in.