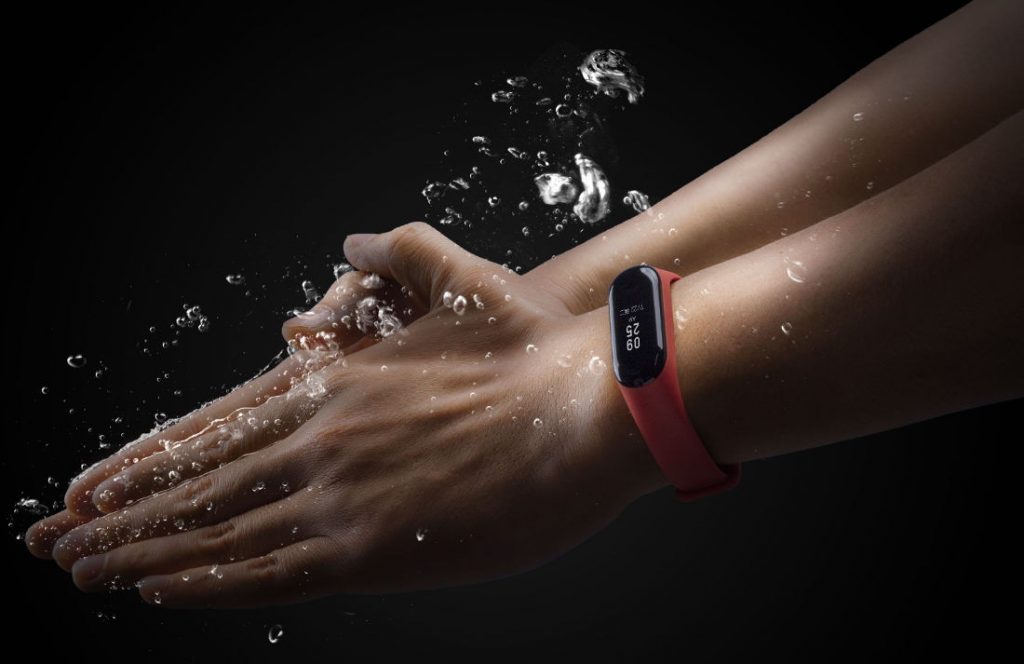 The smart wearable market in India has shipped a total of 102,000 units in Q3 2018, according to IDC. This also marks the first quarter where wearable market crossed 100,000 units shipment in the country. 
The overall India wearables market saw a 17% year-over-year (YoY) growth in the third quarter as vendors shipped a total of 897,000 units in the country. However, the overall shipments declined 11% from the previous quarter largely because of the double-digit decline in the basic wearables. July and August remain flat in terms of new shipments, September did observe a recovery as vendors started gearing up for the online festival sales.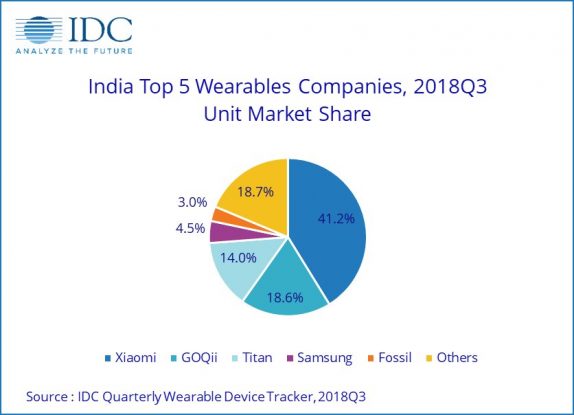 As expected, Xiaomi topped the segment for the 5th consecutive quarter with 41% market share in Q3 2018. However, the shipments witnessed a decline of 20% quarter-over-quarter, but it saw a healthy growth of 77% in this quarter when compared to the same time a year ago. The newly launched Mi Band 3 helped the company.
GOQii continues to hold the 2nd position with a healthy 47% YoY growth and 19% market share in Q3 2018. It remains the leading player in the commercial segment, as two-thirds of its shipments fall under the enterprises corporate wellness program. Titan phased out its older models and launched Fastrack's Reflex 2.0 in the Q3 2018. It helped the brand to get a healthy 70% sequential growth in its overall shipments.
Samsung returned to the top five wearable companies in India. It replaced Fitbit as the 4th largest wearables company as its shipments got tripled compared to the previous quarter. Samsung bundled Gear Sport and Galaxy Watch with the launch of Samsung Note 9 and offered them at a discounted price which helped the brand to get a strong momentum in this quarter. Fossil retained to fifth place in Q3 2018. Its shipments witnessed a strong triple-digit sequential growth as Q Explorist Gen 3 recorded healthy shipments in this quarter.
Commenting on the growth of smart wearables, Jaipal Singh, Associate Research Manager, Client Devices, IDC India states said:
It is too early to say that the India wearables market has started moving towards the smart wearables. However, vendors have started analyzing the big pricing gaps between the basic and smart wearables. He further adds, "While vendors need to identify a new pricing sweet spot for smartwatches, the next challenge is to address the positioning of watches which is still seen as a vanity product in India. Also, many vendors haven't explored the kid segment which can be a volume driver for this category as they are more comfortable with technology and new products.