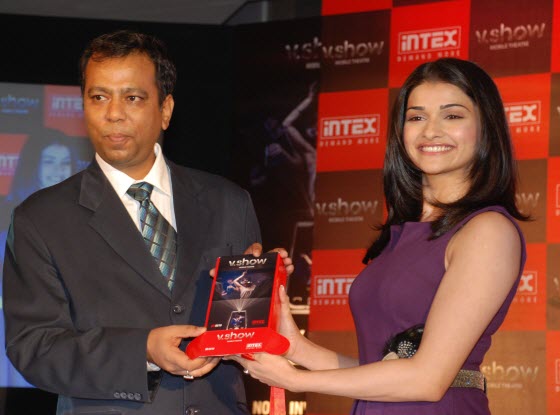 Intex Technologies recently announced the launch of Intex 'V.SHOW' – a path-breaking mobile handset with an inbuilt projector. Earlier, LG and Samsung have already launched their projector phone, the LG eXpo and Samsung Beam i8520, but Inter V.Show is India's first projector phone to be launched by a domestic mobile handset company.
Ramesh A. Vaswani, Executive Vice Chairman, Intex Technologies, said, "INTEX V.SHOW is in sync with the company's aim of providing useful innovation and quality products to its consumers in keeping with its philosophy of launching Life Version 2.0 products. It symbolizes our technological advancement and continued focus on R&D. I am confident that INTEX V.SHOW change the way people watch movies, videos, picture galleries and even read e-Books on their mobile phones. If positioned judiciously, it could emerge as a powerful infotainment tool too. We are in touch with leading chip development companies of the world for future enhancements in this model"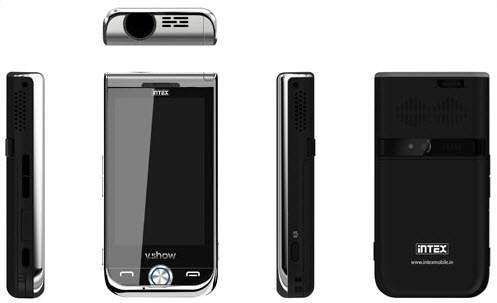 Intex V.Show allows you to project movies, pictures, music videos and other Internet content up to 61 inches of screen/wall with a high intensity projection of 10 lumens and QWVGA resolution. Projection can be enjoyed up to a distance of 12 ft. You can watch a film for up to three hours, thanks to its long battery life.
Intex V.Show features a 3.2 inches dust resistant touch screen display, Dual-SIM (GSM+GSM), FM Radio, GPRS, Dual Camera, 64 MB internal memory,dual card memory slot of 8 GB expandable memory, Bolt browser and more. This handset comes with a price tag of Rs.16,000 (approx. $350).