Google has announced new Android Auto features including easier access to your favorite content with improved media browse and search features, plus new ways to stay connected with visual message previews and group messaging.
You can try out these new features with media apps—like Google Play Books, Google Play Music, iHeartRadio, Pocket Casts, and Spotify. Popular messaging apps like Messages, Hangouts, and WhatsApp also work with new messaging features. Google says that support for more apps will come in the next few months.
Thanks to the new updates, you can now spend less time browsing and more time enjoying the content. An improved layout, featuring large album art views, lets you quickly identify and select something to play. it also brings improvements to the voice search experience. Just say "OK Google, play 80s music" or "OK Google, play Lilt" to view even more categorized search results from your app right on the screen. When new text messages arrive, Android Auto can show you a short preview of the text when your vehicle is stopped.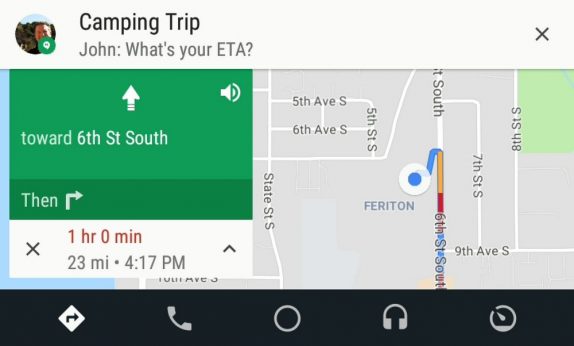 This message previewing capability is purely optional, giving you the ability to choose what's most important—privacy or convenience. In addition to SMS messaging, Android Auto now supports apps that use MMS and RCS. These updates will be fully available in the next several days.