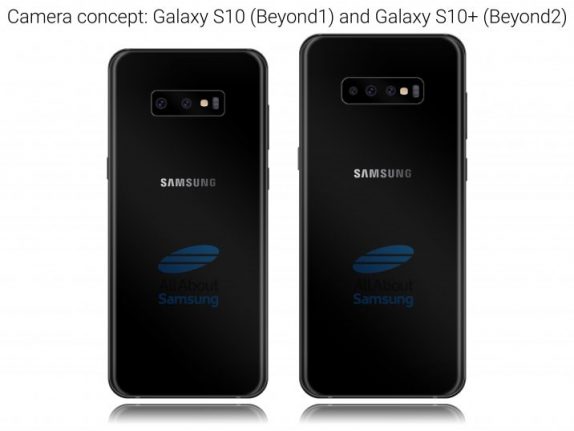 Samsung's Galaxy S10 is turning out to be the company's most hyped smartphone in recent times. With every rumor and report, the device is becoming exciting and worth the wait. The latest report from The Wall Street Journal states that 10th anniversary S flagship will have three versions of the regular Galaxy S10 as well as a high-end "Beyond X" model that would feature a 6.7-inch display, six cameras, and support for 5G.
The three S10 models are expected to range in size from 5.8 inches to 6.4 inches which is slightly larger than the S9 Plus, and feature between three and five cameras between the front and back, depending on the model. The company much like the Huawei Mate 20 Pro, is said to be considering adding a reverse wireless charging feature that could allow the S10 models to charge the battery of other smartphones.
As for the high-end "Beyond X" model, it is said to offer a massive 6.7-inch display, pack a total of six cameras; two front and four on the rear, and support for next-generation 5G networks. The design and technology of the 'Beyond X' look to be pushing the entire lineup further into the future, instead of sticking to the existing design. It's also possible that the S10 and Beyond X phones could feature some of the new notched displays that Samsung teased at its developer conference earlier in November.
According to the report, all four phones may be announced as early as an event in mid-February. The three S10 models are expected to hit the market first, and the "Beyond X" model is intended to arrive whenever carriers have 5G service to support it. The foldable phone is an addition to the line-up and reports state that the company might call it the "Galaxy Flex," although there's less information about when that phone will be released.