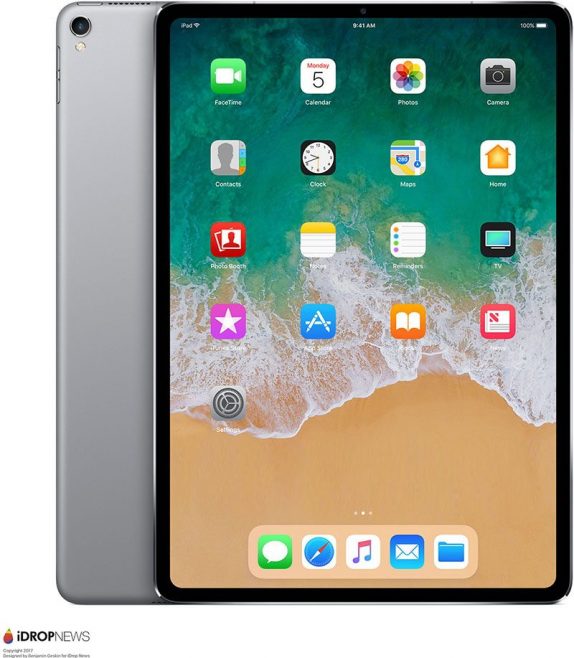 Back during iOS 12 beta 5, we have seen an icon that indicated the iPad with no Home button, rounded corner, and no notch. It was a small icon designed to be used in the battery widget. However, now we are getting to see more details and clearer look at the 2018 iPad Pro redesigned within iOS. 
The new icon found within iOS offers a more detailed view of the 2018 iPad Pro, which we are expecting to be announced at a special event on October 30th. This icon shows an iPad with rounded corners, no Home button, and no notch. An interesting aspect of this icon is how large the bezels look when compared to the recent iPhones and this could be because of how the icon is constructed, sometimes thicker lines are required for it to be "readable" at smaller sizes.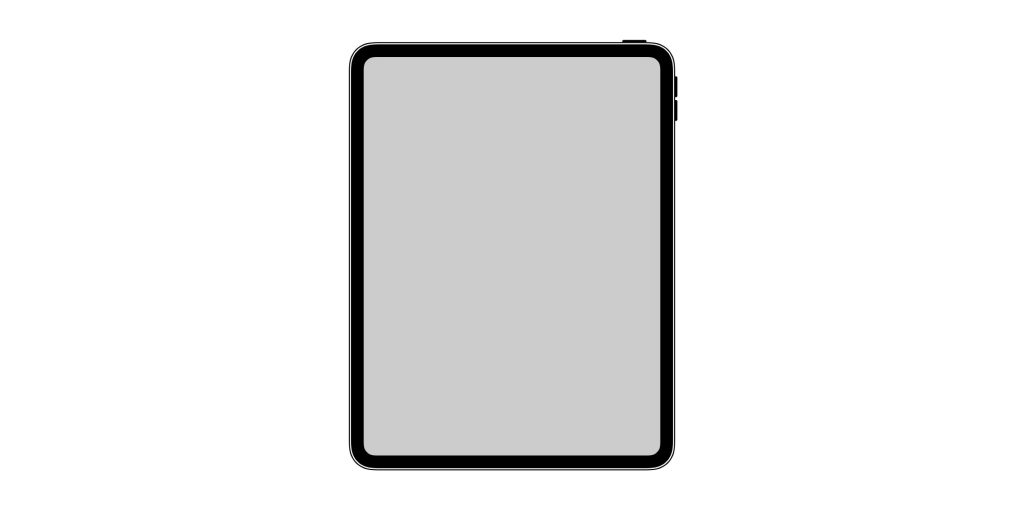 The sleep/wake button is still at the top and the presence of a sleep/wake button instead of a side button could be just a design decision for the new iPad. However, it is possible the 2018 iPad Pro might still have a side button as this can be an unfinished asset. All things aside, we should know more details tomorrow when Apple officially introduces the iPad Pro to the world.
On another note, it is known that the latest iPhones; the iPhone XS, iPhone XS Max, and the Xr have eSIM functionality. The support for which is, however, still pending. But they will be included in iOS 12.1. According to reports, several carriers in the US and Europe have been briefed to begin deploying eSIM contracts from October 30th, as users will be able to download iOS 12.1 on the same day. Bharti Airtel India also appears to be readying for an October 30 launch.
This means that the event also points at an iOS 12.1 launch on the same day. The new iPhones include an electronic SIM which enables dual-SIM functionality for the first time in an iPhone. Apple Stores are also said to be receiving the special QR code sheets in advance of the Tuesday launch. To set up eSIM, an Apple user simply scans a special QR code with their iPhone XS, iPhone XS Max, or iPhone XR. This automatically fills in the necessary account info and activates the electronic SIM. Some carrier apps will allow customers to sign up through the app as well.
Apart from eSIM functionality, iOS 12.1 will bring more than 70 new emoji, live Depth Control for iPhone XS/XR so you can adjust bokeh blur of Portrait mode on the fly in the Camera viewfinder, and the addition of Group FaceTime.