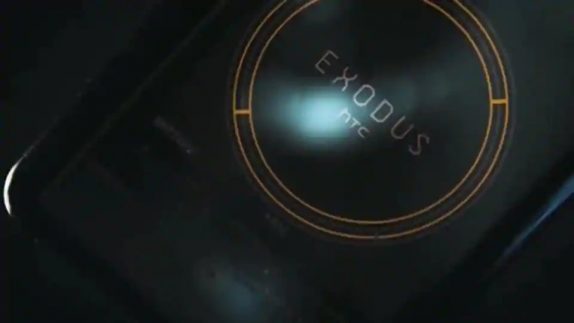 Back in May, about HTC confirmed that it will be launching 'Exodus' smartphone with native blockchain for secure cryptocurrency trading. The wait now seems to be coming to an end as the company will launch the phone as early as this month. It made the announcement on the newly opened HTC Exodus Instagram account. 
View this post on Instagram
The teaser doesn't reveal anything specific about the device except for the fact that it will indeed be called as 'Exodus.' It will feature universal wallet and a built-in secure hardware that support cryptocurrencies and decentralized applications (DApp). HTC has roped in Phil Chen; the creator of its virtual reality headset Vive, who will now be responsible for all blockchain and cryptocurrency related to HTC's Exodus.
It is also reported that the company is planning on creating a native blockchain network that will use all the Exodus phones as nodes to facilitate cryptocurrency trading among phone users. It is also reported that HTC is working a way to accepting cryptocurrency as a form of payment for the phone, however, the price of the phone has not been decided just yet.
The HTC Exodus will be launched on October 22nd, 2018 and we should know more details next Monday.