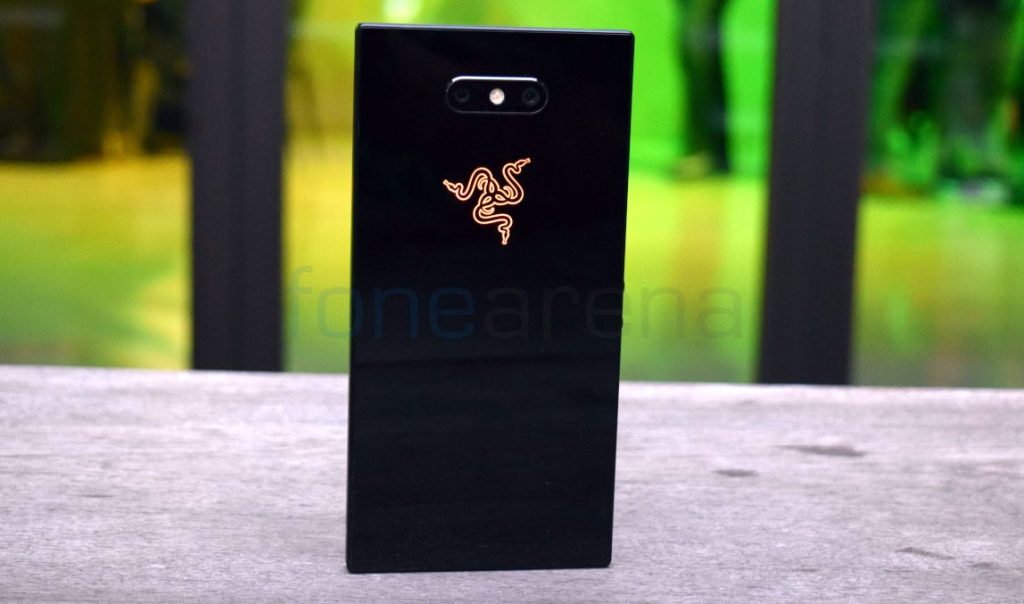 Last year when Razer took the wraps off its first phone, I like many others, was a little skeptical. Do gaming phones need to be a thing? Is there a market for a phone designed for the gamer? That question was answered when the Razer Phone turned out to be a good phone and great for gaming. It had some shortcomings but this year Razer has a new phone to fix some of those. Here is the Razer Phone 2!
If It Ain't Broke, Don't Fix It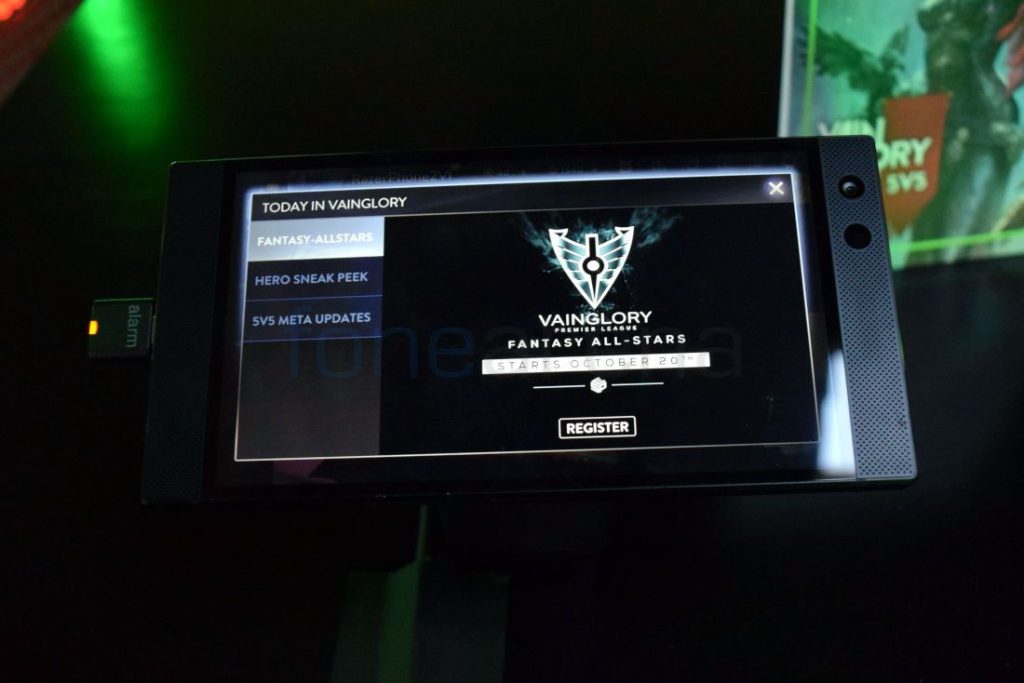 When I walked into the LA event to take a look at Razers new hardware I had to take a second to find it. They had stations set up with phones, but they just looked like last years phone. Turns out that is by design because from the front you would be hard-pressed to tell them apart, especially in the dim lighting they gave us. It is the same look, size, shape, and layout as last years phone.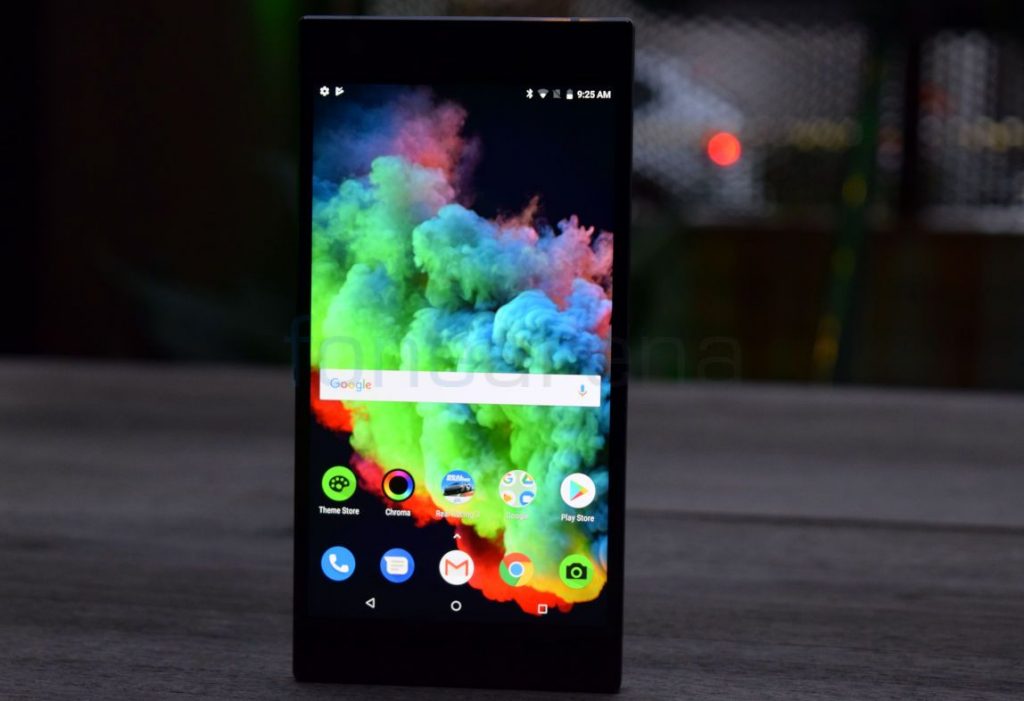 It still looks like a huge Nextbit Robin with equally huge and loud speakers flanking the 5.7" QHD 120Hz LCD. Razer is still the only one in the game (see what I did there) who is delivering a true high refresh rate gaming experience on a phone and wow is it nice to use. Not only that, it is a bit brighter than last year and the only phone certified to watch HDR content on Netflix. Pretty slick!
Button and port placement are the same as last year with two nubs on the left side for volume just under the sim card/SD slot. Directly opposite is that same power button/fingerprint reader. Seems to work rather well on the side. I could not tell if it was any faster than last years. USB C charging port on the bottom as well.
Everything seems to fly on the phone because of its fast screen paired with the best silicon currently available, the Snapdragon 845. It also has 8GB of ram and 64GB of expandable storage. Top specs all around and that is great to see considering its price tag.
Business In The Front, Party In The Back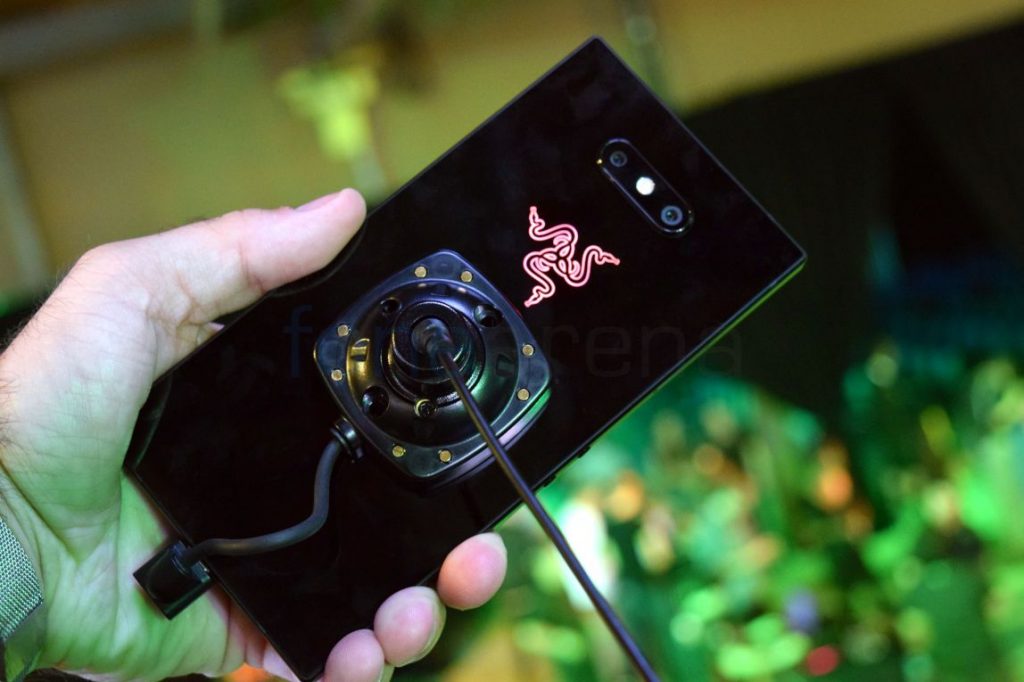 Turns out the dim lighting was there, so we could better see what was on the back of the phone. Turn it over and you are greeted but a full RBG glowing Razer Logo, and it looks great! It is also fully programmable. Just head into the phones setting and you will see a setting for Chroma. This is the RGB logo control where you can set it to any color or pattern of lights you want. It will also function as a notification light if your phone happens to be face down. Pretty cool stuff and a welcome addition to a phone built for gamers. It is a bit hard to see in direct bright light but I don't think it will be much of an issue.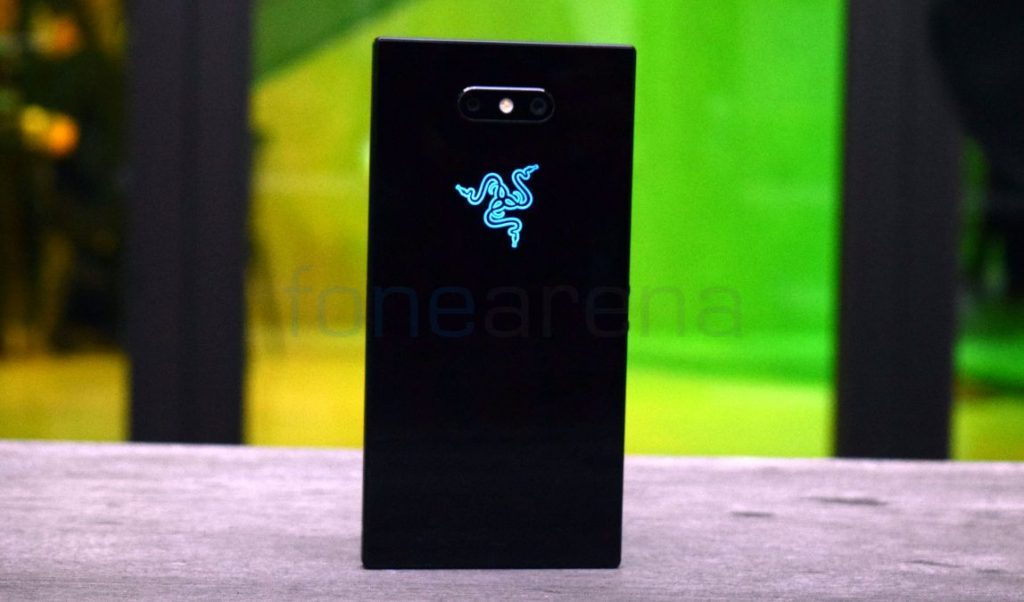 That is not the only change on the back. The 2 also has a full glass back, which gives the phone the ability to us QI wireless charging. This is nice to see considering some other manufacturers seeming to leave that out even when giving us a glass back. Great job Razer. Underneath that glass also resides a 4000MaH battery, which should make for some long gaming sessions and with Quickcharge 4 you can get back to the action faster as well. It also has a water-resistant body with IP67 ratings.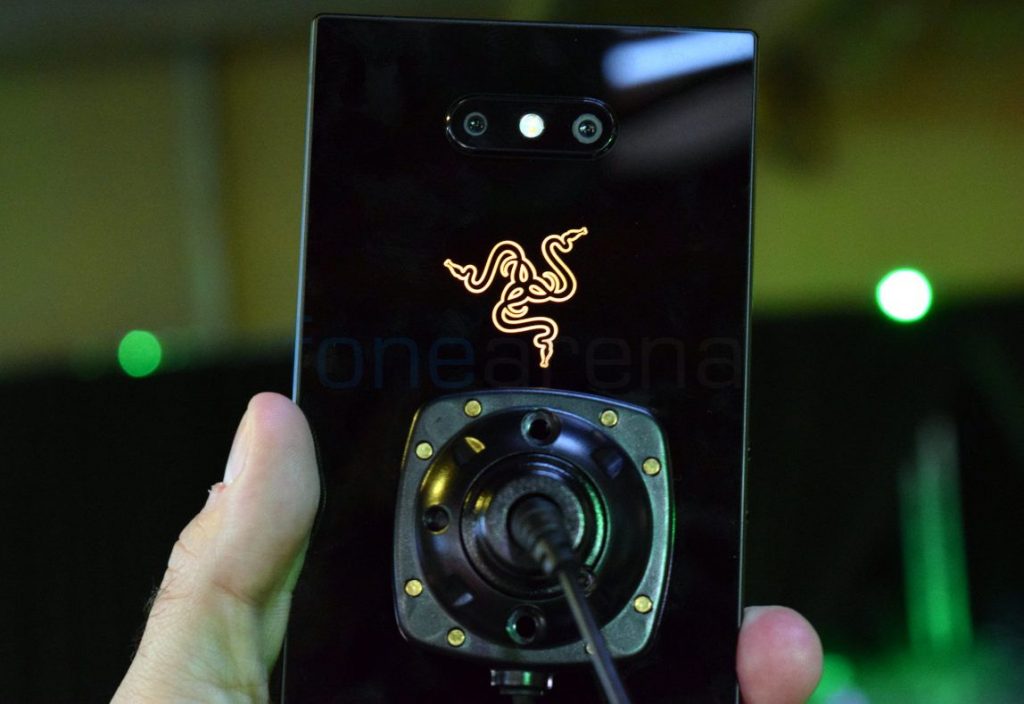 Above the glowing logo is the dual camera set up. This was a low point for Razers first phone, but they have said they made some serious upgrades to its shooters. It now has a 12MP main camera with optical image stabilization with larger pixels and f/1.75 aperture. It also has a 12-megapixel 2X telephoto at f/2.6. It also has 2 new shooters on the front inside that top speaker grill. We will have to wait for a full review to see if it really is that much better but I'm hopeful.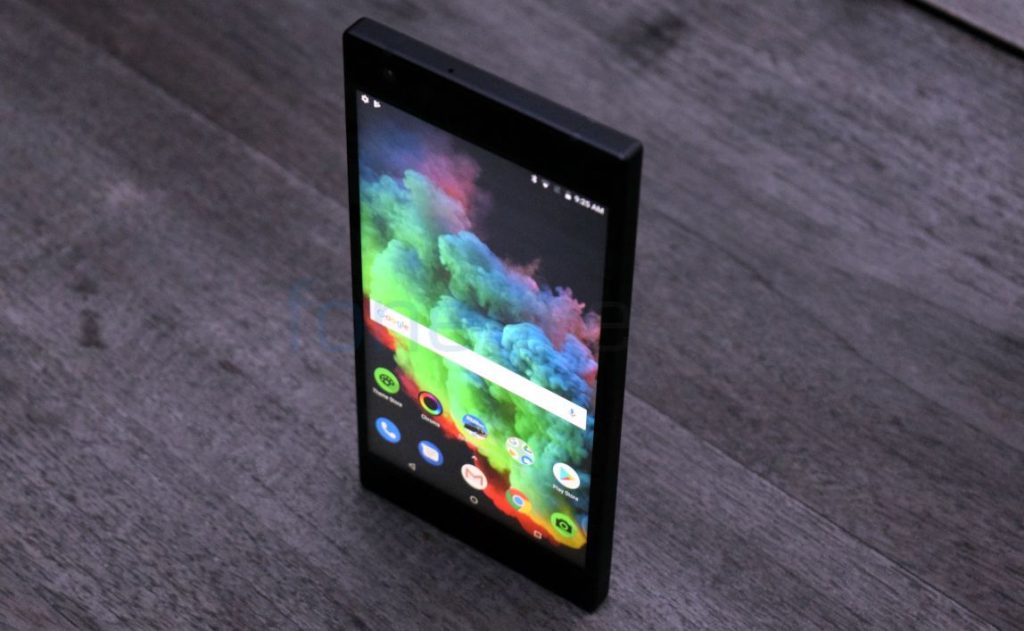 Another thing Razer was lambasted for was its lack of a headphone jack in its first offering. On a huge gaming-focused phone it seems like a no-brainer but it is still nowhere to be found. They do at least include a dongle in the box and that piece has a 32-Bit DAC on board. So sound through your awesome gaming headset should be quite clear.
One thing I was not happy to see was Android 8.1 running on this awesome new hardware. By now Razer's team should have been able to get Pie on this device. No excuse for that especially, again, at its price point.
Speaking of which, the Razer Phone 2 comes in at a steep $799. That price is becoming the norm for flagship phones, and I am not too happy about that fact. If you are going to charge that much, you need to have everything in place and that includes the newest software. Let's see when they are able to update to the newest version of Android. We will be watching.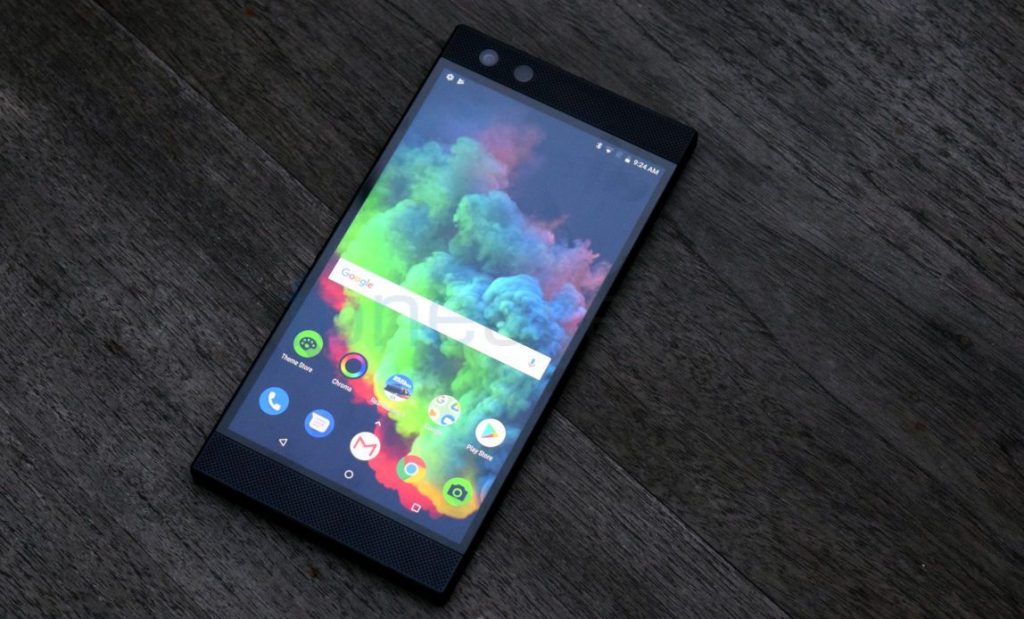 All in all, I think Razer really nailed this one. For its target audience, it seems like a great option. It kept what was great about the first one and made some real improvements by listening to its fans and users. It is available for pre-order now, shipping on the 22nd of October. Of course, I would wait until using the phone a bit for a full review but this seems like it may be the best option to date for a gaming-focused phone. Be sure to come back and see what we think at that time.
Thanks to our friend Joey Riz from NYC!