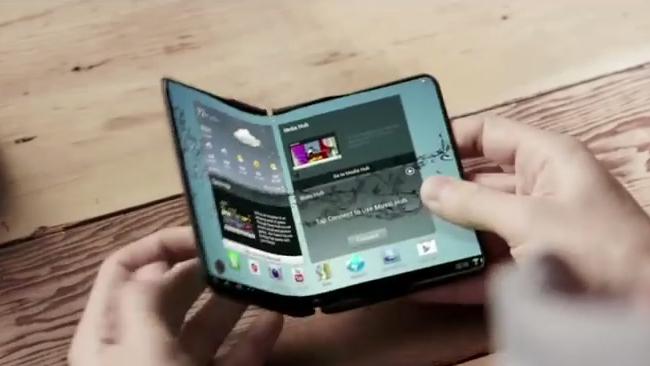 It is a known fact that Samsung is working on the foldable phone but the phone hasn't made its appearance still. However, D.J. Koh, CEO of Samsung's mobile business, now in a revealing statement said that users will be able to use the device as a tablet with multitasking capability before being able to fold it up into a more portable phone.
The company's Koh said that whenever it delivers a foldable phone, it has to be really meaningful to the customer and If the user experience is not up to the standards, I don't want to deliver that kind of products. He once again stressed the foldable phone wouldn't be a "gimmick product that will disappear after six to nine months after it's delivered. He also confirmed that the device would be available globally, unlike previous phones.
Since  Galaxy Round is Samsung's testbed kind of device, it gives the company a chance to see how reviewers and the market react. The Galaxy Round, which bowed vertically in the middle, was Samsung's first curved-screen phone. Koh also confirmed that Samsung's upcoming foldable device would be launched this year and could debut as early as next month at Samsung's Developer Conference.
To remind you, Samsung isn't the only company working on a foldable phone. Huawei is also in the game and is looking at a November launch. Koh also said that large screen is important since the current generation phones like the iPhone XS Max, Pixel 3 XL sport a massive 6-inches+ display sizes.
This proves that consumers want bigger screens and a foldable phone would let screen sizes extend beyond 6.5 inches. In a concluding statement, Koh said: "Possibly when we start selling the foldable phone, it may be a niche market, but definitely, it will expand. I'm positive that we do need a foldable phone."