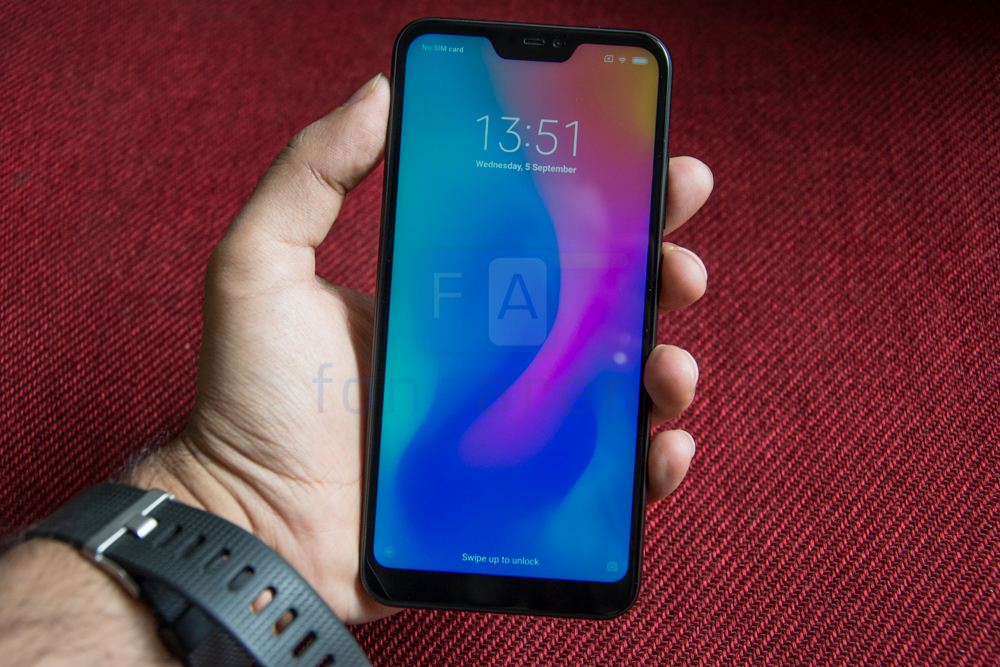 The online smartphone market in India is expected to surpass 15 million units in Q3 2018 with a growth of more than 25% year-on-year and expected to account a record 38% of the total smartphone market. In Q2 2018, online channels including Flipkart, Amazon, PayTm Mall, mi.com, OnePlus.com grabbed 35% share, growing 65% year-on-year.
Shipments sold directly via vendors and websites accounted for 9% of all online shipments, while retailers such as Flipkart, Amazon, etc. took the remaining 91%. While almost all vendors in India have some sort of online presence, Xiaomi led the market by a mile, grabbing a commendable 54%, followed by Samsung with 13% and Huawei was third with 7%.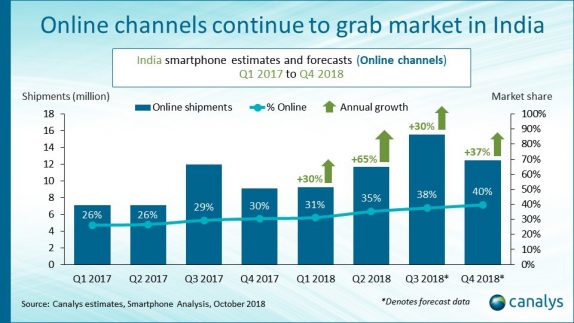 Thanks to the festive season, Flipkart and Amazon are expected to stimulate demand with aggressive offers during their festival sale. This adding to the launch of sub-brands targeted squarely at the online consumers. The Xiaomi's Pocophone and OPPO's Realme are expected to boost shipments in Q3 and Q4, 2018.
As of Q2 2018, 62% of smartphones were shipped to distributors in India and eventually resold to lower-tier channel partners and retailers. Asus who was earlier a 100% distributor led company until Q1 2018, revamped its go-to-market and moved to 100% online-only within months. Asus has since tripled its shipments sequentially in Q2 2018 and is bracing for a record performance in India in Q3 2018.
TuanAnh Nguyen Canalys Analyst said:
Online retail is seeing fresh vigor in India. Walmart acquisition of Flipkart and Alibaba investment into PayTM has infused much-needed optimism in the industry, with smartphones being the most popular products sold on these platforms, benefiting directly from these investments.

Consumer sentiment towards online purchasing has changed rapidly since the days of flash-sales. Retailers like Flipkart and Amazon have transformed from being mere 'points of sale' to offering an array of additional services such as device exchange, buy-back guarantees, after-sales service and even partnering with multiple financial institutions to provide 0% EMIs and cashbacks, piling immense pressure on local retailers who are unable to provide such perks to the consumer.