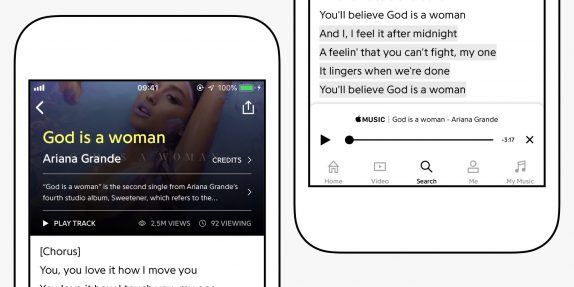 'Genius' as we know is the world's biggest encyclopedia of music, built by artists, scholars, and super-fans working together. The company has announced that it is making Apple Music its default music player and subscribers who visit Genius will be able to play any song in full right from the song page.
Genius will provide lyrics to thousands of hit songs on the service thus bringing world-class accuracy and timeliness that is backed by Genius's global community of artists and fans. The Apple Music player is currently available on Genius.com and in iOS app.
Ben Gross, Genius's Chief Strategy Officer said:
Being able to read lyrics and annotations on Genius while you listen along on Apple Music is a dream Genius experience. We're proud to make Apple Music our official music player, and we're doubly excited to bring Genius lyrics to their amazing platform.