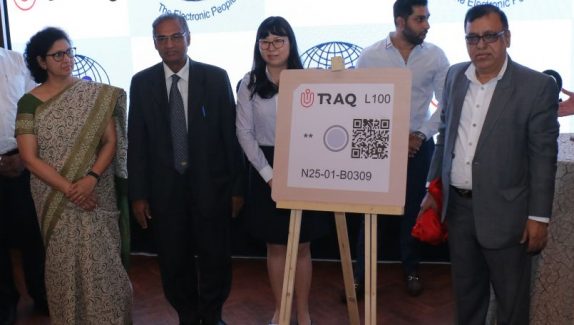 Ramakrishna Electro Component Pvt Ltd Group (REC) has launched the VTS (Vehicle Tracking System), under UTRAQ brand. This is one of a kind module that is capable of running on Indian Satellite. The UTRAQ is aimed at replacing the currently in use GPS application that is working on US satellites.
This module is IRNSS compliant with VTS application; IRNSS is Govt of India initiative under ISRO. The User Receiver module is integrated with front-end chipset and is powered by the ARM9processor and has internal S RAM, UART, USB, CAN and 10 Bit ADCs. It is launched in two models; L100 & L110.
The U-TRAQ GPS receiver Modules are designed for two RF bands: L5 frequency and L1 frequency, an L5 frequency which is NaviC Frequency and L1 frequency which is GPS/GLONAS frequency. The L100 sports dual-band patch antennas connected to two RF inputs of the board which receives the signals from the satellite and L110 designed for use with external Antenna.
It will enter mass production in India and can be used in Automotive- vehicle tracking system/ asset tracking/ wearable tracking/ fleet management/mobile phone/ railways/defence/ marine.
Commenting on the launch of UTRAQ, Managing Director, Rama Krishna Electro Pvt. Ltd. (REC), Mr. Shivang Luthra said:
This will change the way of conventional tracking that is done in the past. We are providing customers with various features of working with L5(IRNSS) band and L1 (GPS and GNSS) band. Major change we are anticipating is that the VTS industry will be changing their designs as in the coming year it will be mandatory from GOI to use IRNSS device.