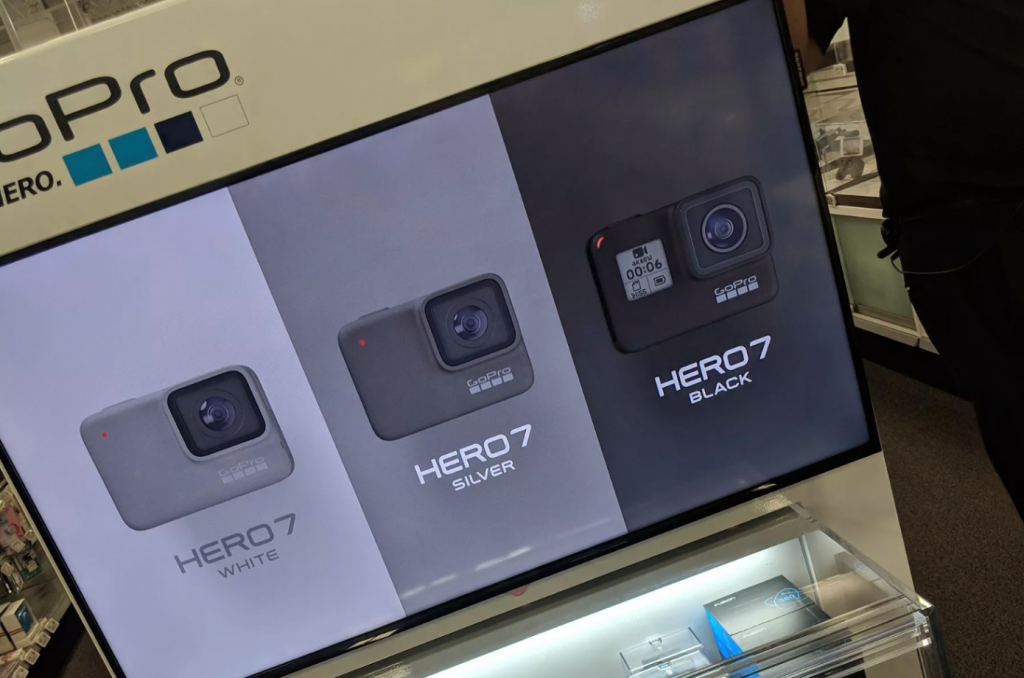 In a recent development, the photos of yet-to-be-launched GoPro HERO 7 have been leaked online through product display. This GoPro camera which is expected to go, official, later this month will be available in three colors — White, Silver, and Black and it is waterproof up to 33 feet as well.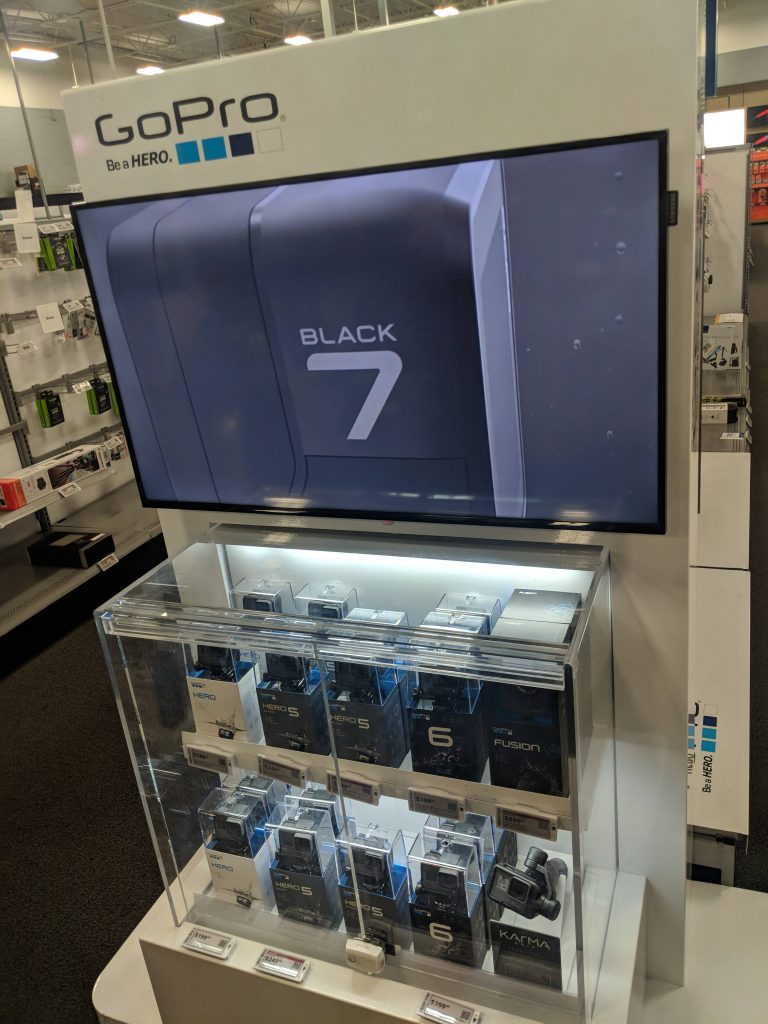 In addition to it, the Black variant of the GoPro HERO 7 comes with a display on the front like the Hero 4 line up, specifically the silver variant. It's worth mentioning that, at the same time last year, GoPro launched the HERO 6 with 4K video at 60 FPS capability and boasted a custom built GP1 processor.
Earlier this year, GoPro launched its entry-level HERO waterproof action camera with a 10-megapixel sensor capable of recording videos at 1080p 60fps resolution, voice control for hands-free recording and comes with built-in stabilization.