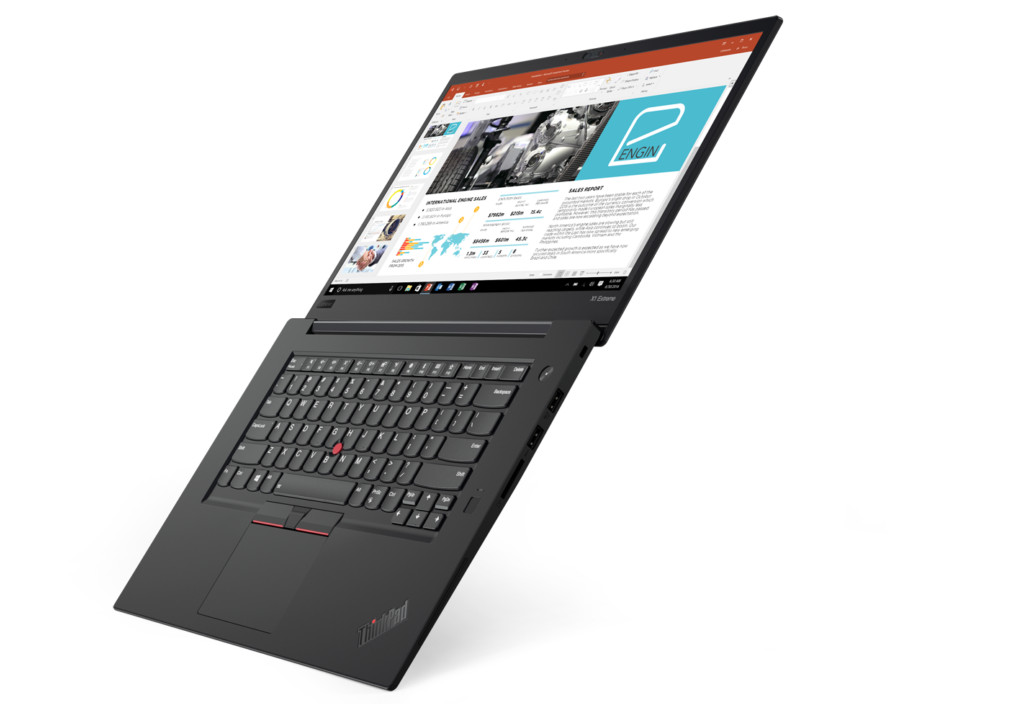 At the IFA 2018, Lenovo unveiled its premium Yoga laptops along with the premium ThinkPad X1 laptop portfolio, new Chomebooks and upgraded GPUs on the re-designed Lenovo Legion gaming PCs introduced at E3.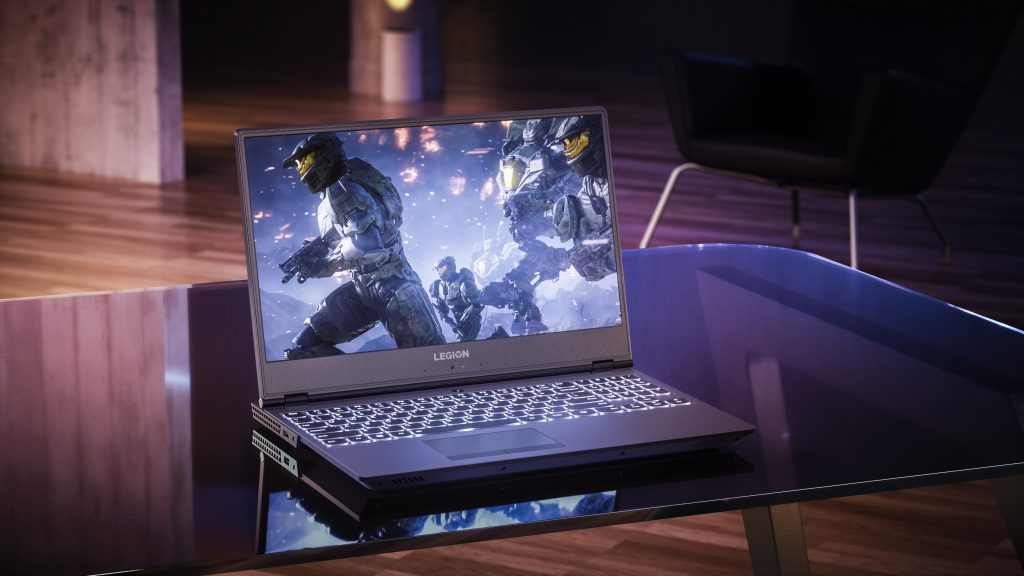 Lenovo Yoga Book C930
First off, the Lenovo Yoga Book C930 comes with two displays, including one built with E Ink. Also, the versatile E Ink screen morphs itself to become your keyboard, notepad, and reader. When you are typing, the E Ink screen turns into a dynamic, customizable keyboard with multi-language support. At just 9.9mm thickness, it comes with up to 10 hours of battery life which is designed for you to get through a workday.
Lenovo Yoga C930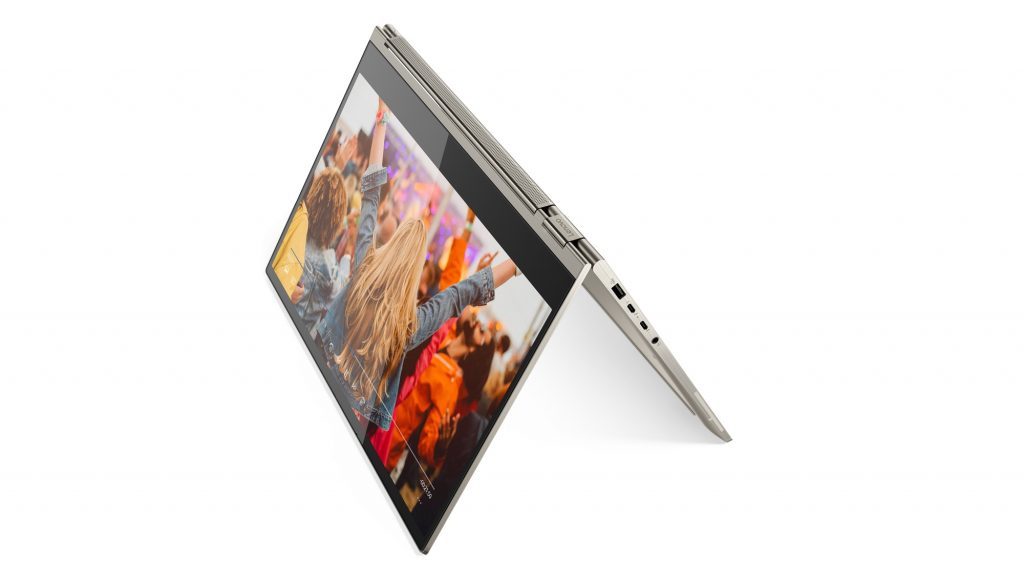 The Yoga C930 2-in-1 convertible offers immersive entertainment via the first-of-its-kind Rotating Sound Bar with Dolby Atmos Speaker System and Dolby Vision in up to 4K. It is powered by 8th Generation Intel Core i7 processing, Intel's fastest 15W mobile processor for responsiveness and speed.
Lenovo Yoga C630 WOS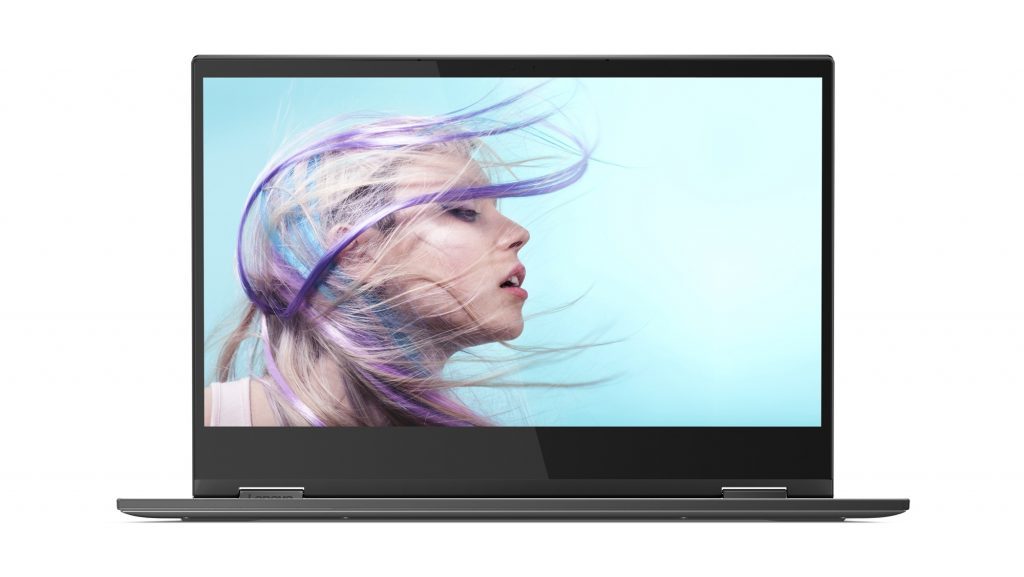 The Lenovo Yoga C630 WOS (Windows on Snapdragon) 2-in-1 convertible offers smartphone-like integrated 4.5G LTE Advanced Pro connectivity and up to 25+ hours of local video playback on a single charge, thanks to the power-efficient architecture of the Qualcomm Snapdragon 850 Mobile Compute Platform. The Yoga C630 WOS boasts a 13.3-inch FHD touchscreen display, with powerful stereo speakers.
Lenovo Yoga S730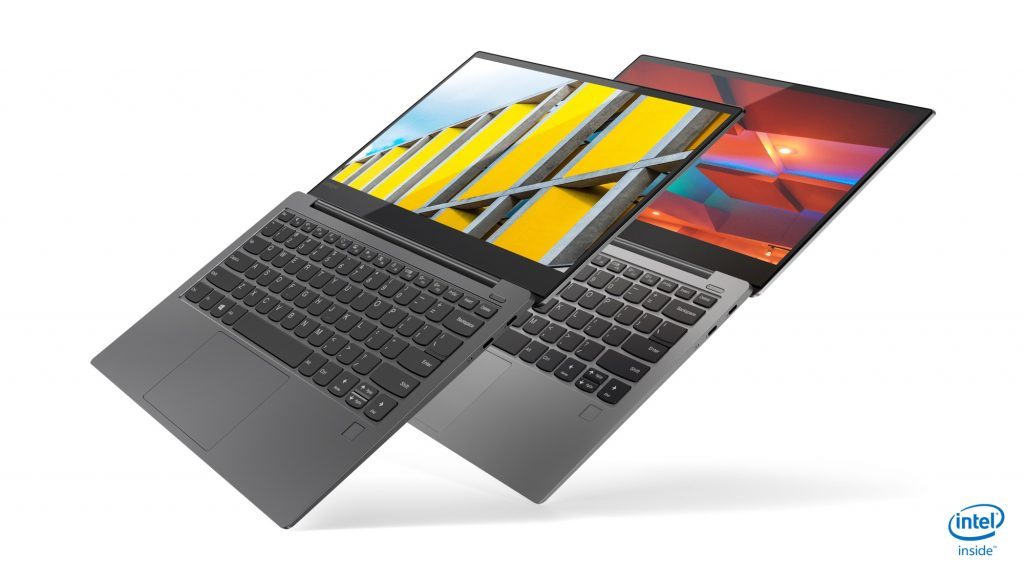 The Lenovo Yoga S730 is the thinnest consumer clamshell laptop yet at 11.9 mm. It comes with the latest Intel processing, FHD clarity and the immersive sound of the Dolby Atmos Speaker System. It is powered by a battery that can last up to 10 hours. And if you need an extra boost, an hour plugged-in will provide up to 80 percent battery life.
Lenovo ThinkPad X1 Extreme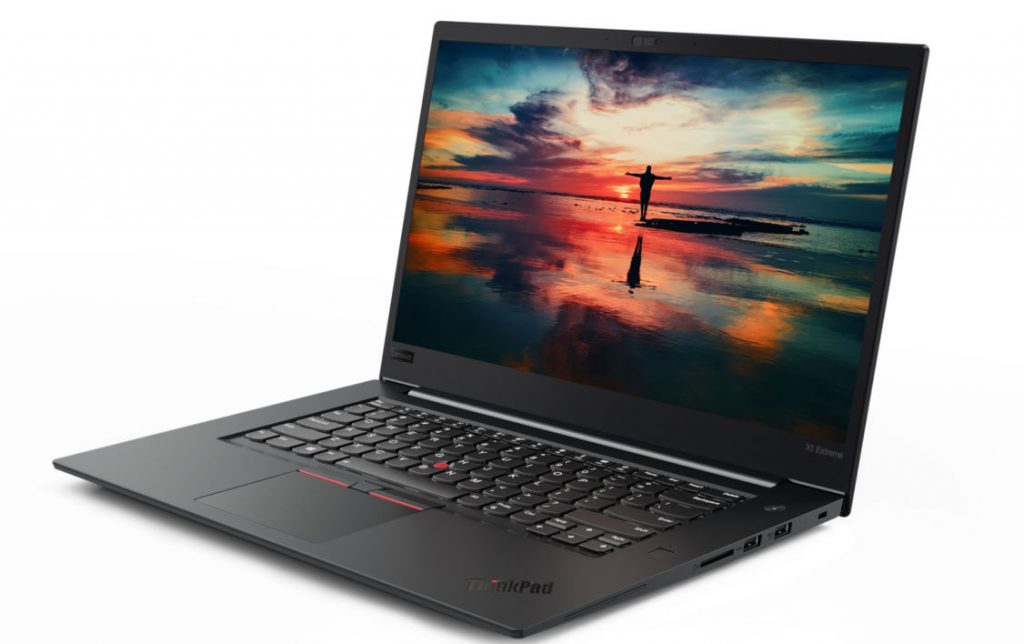 Lenovo also announced the ThinkPad X1 Extreme with a 15-inch form factor and the first to include NVIDIA discrete graphics. The X1 Extreme is ideal for data-intensive workloads like video and photo editing, graphics rendering, and virtual and mixed reality applications.
The X1 Extreme comes packed with 8th generation Intel Core processors, including the six-core Intel Core i9 coming soon, up to 64GB of memory and dual PCIe SSD storage option. It also has a rapid charge that powers the X1 Extreme up to 80 percent in just 60 minutes.
Lenovo Yoga Chromebook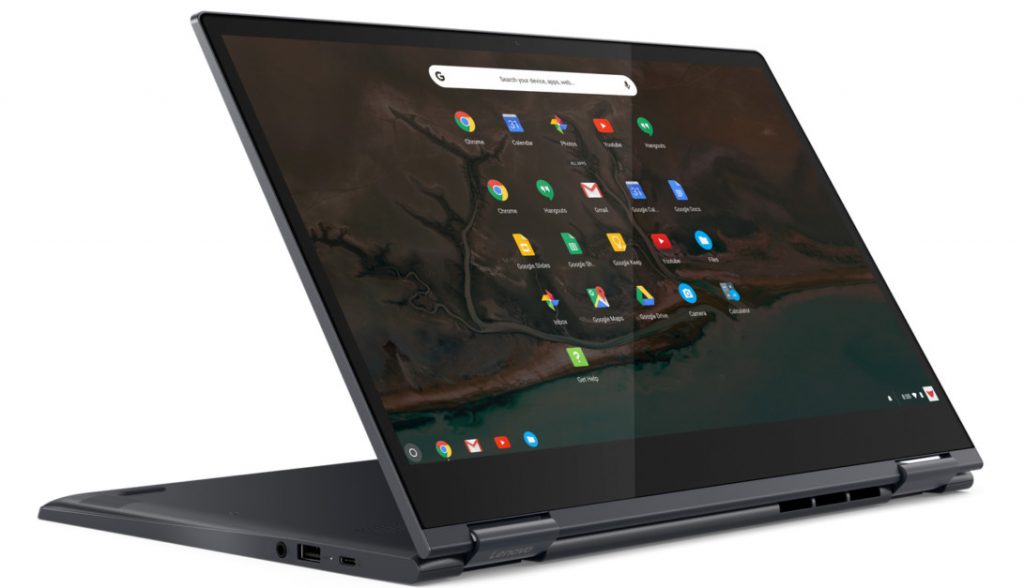 The new Chromebook has up-to-4K, near-edgeless, touchscreen display, 8th Gen Intel Core processors, SSD storage, DDR4 memory, and up to 10 hours of battery life.
Lenovo Chromebook C330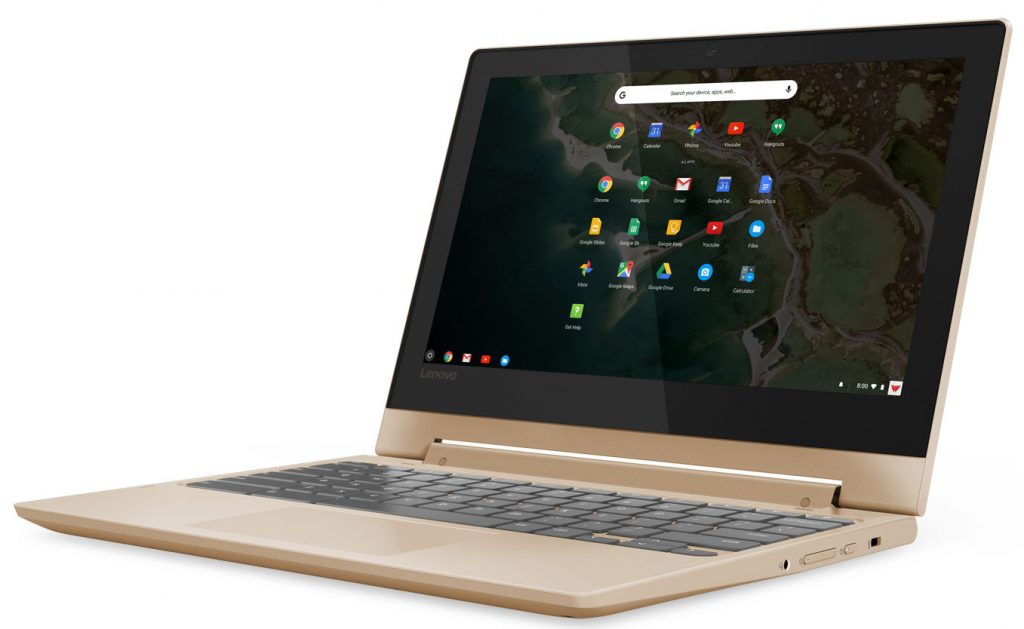 Features a 10-point touchscreen IPS display for easy viewing in tent, tablet, stand, or laptop mode. Has integrated graphics and eMMC storage and up to 10 hours of battery life.
Lenovo Chromebook S330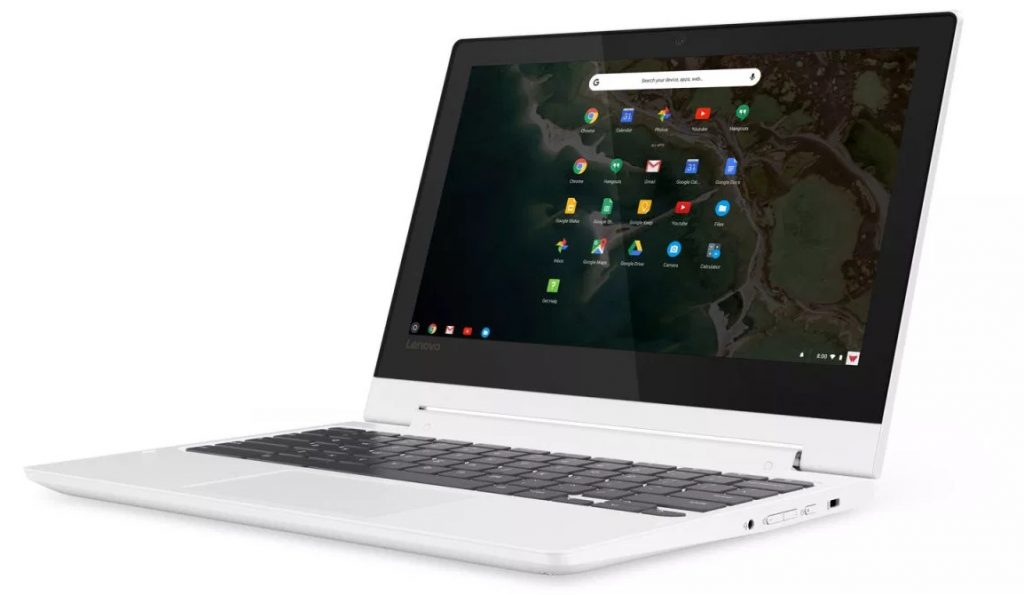 Features up to a FHD 10-point touchscreen anti-glare IPS display that is near-edgeless. It has LPDDR3 memory, an additional 100GB of cloud storage and eMMC storage for quick boot-ups and multitasking.
Lenovo Legion gaming devices get upgraded GPUs
Lenovo has refreshed three gaming devices announced at E3 with upgraded GPUs: the NVIDIA GeForce GTX 1060 on the Lenovo Legion Y530 Laptop, and the latest NVIDIA GeForce RTX 2070 and RTX 2080 on the Lenovo Legion T730 tower and Lenovo Legion C730 cube.
Pricing and availability
Yoga S730 –  Starts at €999 and available by the end of October in EMEA
Yoga Chromebook  – Starts at €799  and available by the end of October in EMEA
Lenovo Chromebook C330 – Starts at €349 and available in November in EMEA
Lenovo Chromebook S330 – Starts at €279 and available in November in EMEA
Lenovo L27m Monitor – Starts at €279 and available in November in EMEA
Lenovo Legion Y530 Laptop with NVIDIA GeForce GTX 1060 upgrade –  Starts at €1399 and available in October
Lenovo Legion T730 and C730 level up – Lenovo Legion C730 with GeForce RTX 2070 refresh starts at €1999 and with GeForce RTX 2080 starts at  €2699