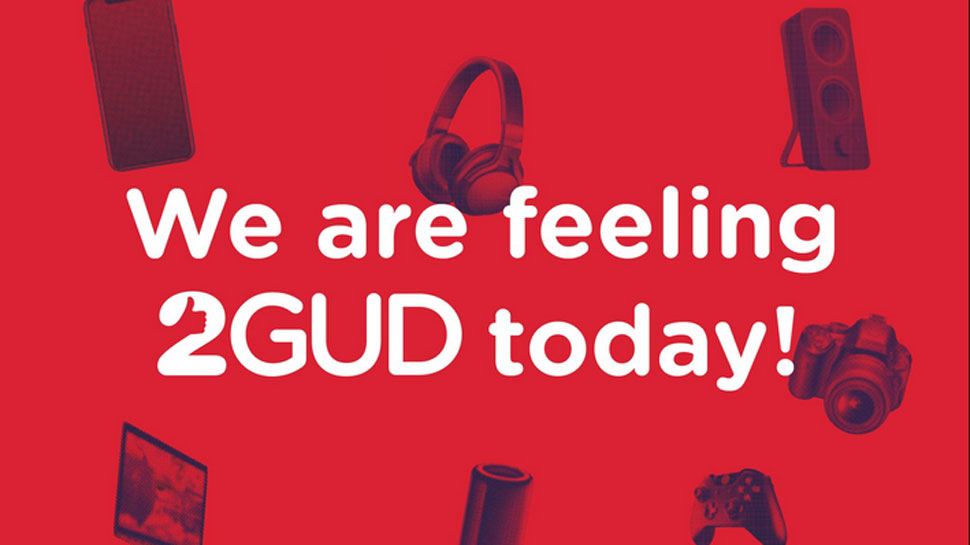 Flipkart after acquiring eBay.in last year has recently shut down its Indian operations. Now after closing it down for good, Flipkart launched a brand new platform to sell refurbished products; the platform is named 2GUD. It is more or less like any other e-commerce site selling electronic items but contains only certified refurbished products at low prices.
Here's to the newest member of our family – @2GUDdotcom. The only way to shop Refurbished is here!

Start shopping on https://t.co/IxT3Ipx9wP on your mobile browser NOW! pic.twitter.com/iOyrSsuS5l

— Flipkart (@Flipkart) August 22, 2018
At the launch, the portal is only selling smartphones, laptops, smart watches, tablets and streaming devices, but in the coming days, Flipkart aims to bring products ranging from speakers, power banks, smart assistants, hair dryer, hair straightener, TV sets and other 400 product categories.
The new e-commerce portal, 2GUD sells only unused and returned products or used products which are restored to full functionality by professionals. It says that each product is certified and graded by experts at F1 Info Solutions and Services or other partners of Flipkart. It further ensures that all products are certified to be fully functional. Talking about stats, the refurbished goods market is expected to become a $20 billion market in 5-6 years.
Currently, 2GUD is only is available to access from mobile page, but soon the company will be making it available on the desktop and also a mobile app. Currently, the site listing includes Unboxed like new with 12-month warranty, Refurbished superb, Refurbished very good, refurbished good, refurbished okay. All the products listed on the portal goes through a rigorous 47-step quality check. Flipkart is also offering a 3 to 12-month warranty across product categories.
Commenting on the launch, Anil Goteti, VP, Flipkart, who will be heading 2GUD along with Flipkart Marketplace said:
The refurbished goods market has remained highly fragmented and unorganized despite its size, primarily due to complex processes, and missing assurance on the quality of products. Unlike existing C2C (customer-to-customer) platforms, 2GUD offers an organized space devoid of regular buyer-seller interactions, which simplifies the process for both parties.