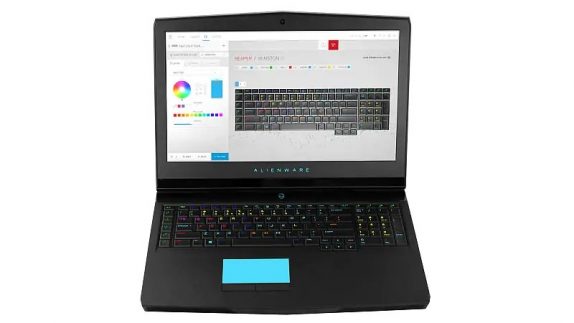 Dell ahead of the Gamescom has announced the Alienware laptops and desktops, as well as a software for a refreshed Alienware Command Center. The Alienware line-up includes Alienware 15 R4 and Alienware 17 R5 laptops. These are the refreshed models to the variants launched in April.
As for the Alienware laptops,  nothing has major has changed, except for the TactX keyboard now support per-key RGB lighting for up to 80 quadrillion color combinations. it also includes an option to choose AMD Radeon RX 570 graphics card with 8GB of GDDR5 video RAM (VRAM).
The Alienware laptops are powered by upto 8th Gen Intel Core i9 k-Series processors, and also feature an improved thermal solution and a thin, hinge-forward design to extract the maximum performance from top-of-the-line components. It also has support for desktop graphics cards from NVIDIA or AMD with the optional Alienware Graphics Amplifier. An optional 120Hz TN+WVA 400-nits display designed for NVIDIA G-Sync experiences.
All the models will feature e2500 Gigabit Ethernet and Killer 1550 Networks 802.11ac 2×2 Wireless with Bluetooth 5.0 technology. It includes 3 USB 3.0 ports, One Thunderbolt 3 Port (USB Type-C with support for SuperSpeed USB 10Gbps, 40Gbps Thunderbolt, and DisplayPort). Next up is the Alienware Aurora and Area 51 refreshments; Dell says that the Alienware Aurora will be available with the just-announced NVIDIA GeForce RTX 2070, 2080 and 2080 Ti GPUs.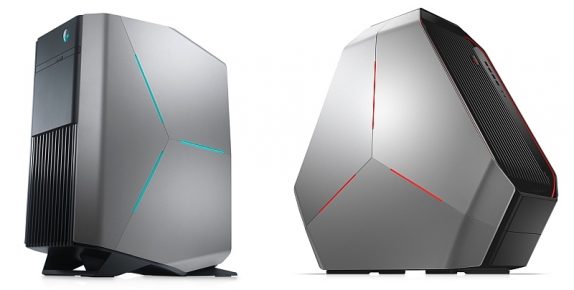 The new Aurora is ideal for VR, 4K gaming and even up to 12K gaming, thanks to the highest-end graphics options. The Alienware Area-51 will also be available with just announced NVIDIA GeForce RTX 2070, 2080 and 2080 Ti GPUs. It is capable of VR, 4k or 8k games and streaming.  The new Area-51 is powered by up to 18-core Intel processors. The Dell said the Alienware Command Center that was first announced at CES 2018 is now available with third-party support. It is included for free with all Alienware peripherals and can be used on any PC system. The company says that it can be used on any PC system, no matter the brand.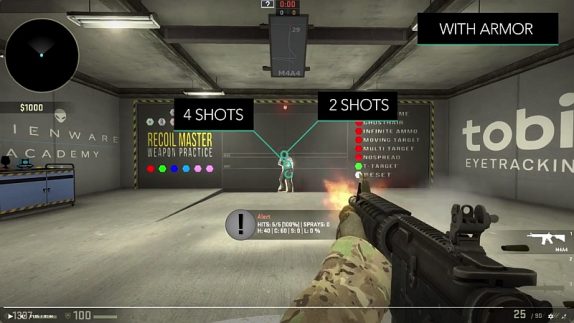 Dell has also announced the Alienware Academy, a free e-sports training platform. It has course curriculums for popular e-sports titles, including CS: GO, and also includes tips and lessons from pro gamers from Team Liquid. It features eye-tracking enabled tools that are meant to deliver insights while playing.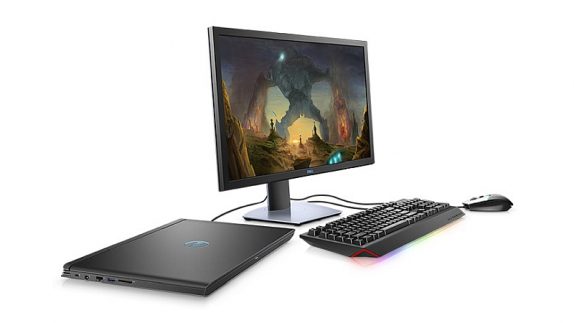 Lastly, Dell has also announced the all-new Dell Gaming Monitors; 24-inch FHD with 120Hz native refresh rate, overclockable up to 144Hz and 27-inch QHD resolution monitor with 60Hz native refresh rate, overclockable up to 155Hz. Both the models have a response time of 1ms, up to 170-degree viewing angles, and use an LED edgelight system.
Pricing and availability:
Alienware 15 and 17 with per-key LED lighting is available on Dell.com starting from today. Pricing of the 15-inch model starts at $1,399.99 (Rs. 97,595 approx.) and $1,599.99 (Rs. 1,11,560 approx.) for the 17-inch variant.
Alienware Aurora with NVIDIA GeForce RTX GPUs and Alienware Area 51 with NVIDIA GeForce RTX GPUs will be available in early September
Alienware Academy began beta this month
The Dell Gaming 24 and 27 monitors will be available in North America and the Asia Pacific region on Dell.com starting from Aug. 28. The pricing starts at $319.99 (Rs. 22,305 approx.) and $549.99 ( Rs. 38,400 approx.)