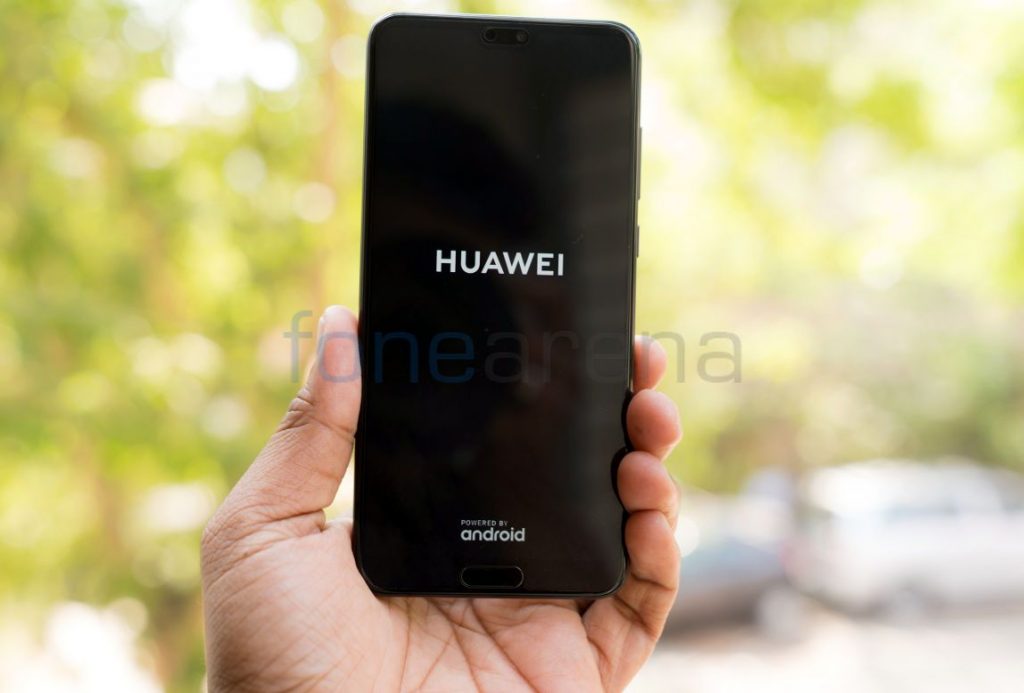 According to the research data from the International Data Corporation (IDC), smartphone vendors shipped a total of 342.0 million units in the Q2 2018, resulting in a 1.8% decline when compared to the 348.2 million units shipped in the second quarter of 2017. With this drop, it is the third consecutive quarter of year-over-year decline for the global smartphone market.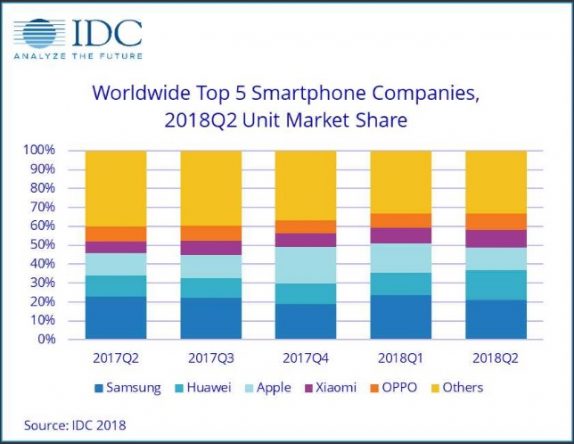 For the first time, Huawei moved to second place surpassing Apple and this is also the first time since Q2 2010 where Apple has not been the number one or two smartphone company in terms of market share. Huawei has shipped a total of 54.2 million units with a record high market share of 15.8%. Samsung maintained its lead in the first place with 71.5 million shipments. However, its Q2 2018 earnings suggest that its mobile division revenues will face challenges moving forward.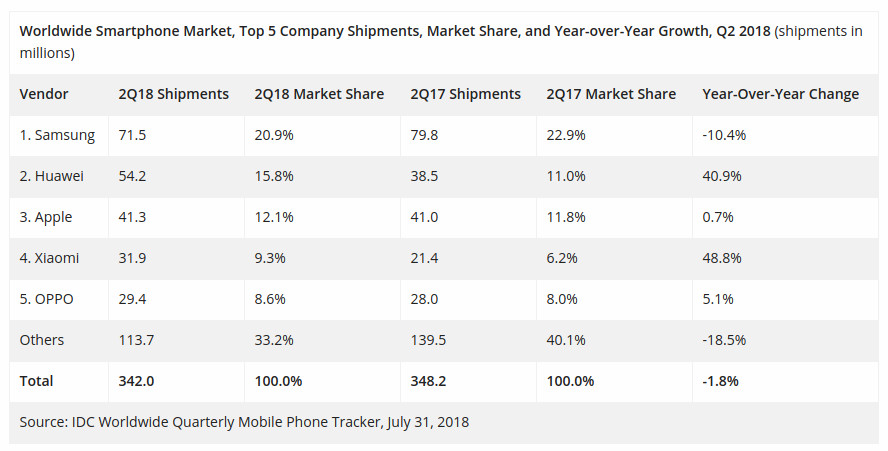 Apple has been pushed to third place as the company was only able to ship 41.3 million units, with a market share of 12.1% compared to 11.8% from the same time last year. Following Apple is Xioami with a phenomenal 31.9 million shipments and a 9.3% market share. OPPO is closing in on Xiaomi with 29.4 million shipments and an 8.6% market share.
Ryan Reith, program vice president with IDC's Worldwide Mobile Device Trackers said:
The continued growth of Huawei is impressive, to say the least, as is its ability to move into markets where, until recently, the brand was largely unknown. It is worth noting that Apple moved into the top position each of the last two holiday quarters following its product refresh, so it's likely we'll see continued movement among the top-ranked companies in 2018 and beyond.

For most markets, the ultra-high end ($700+) competition is largely some combination of Apple, Samsung, and Huawei, depending on the geography, and this is unlikely to change much in the short term. At the same time, Xiaomi, OPPO, and vivo are all slowly pushing their customer base upstream at a price tier slightly lower than the top three. This is an area they should all watch closely as the builds in this segment are getting increasingly more advanced.