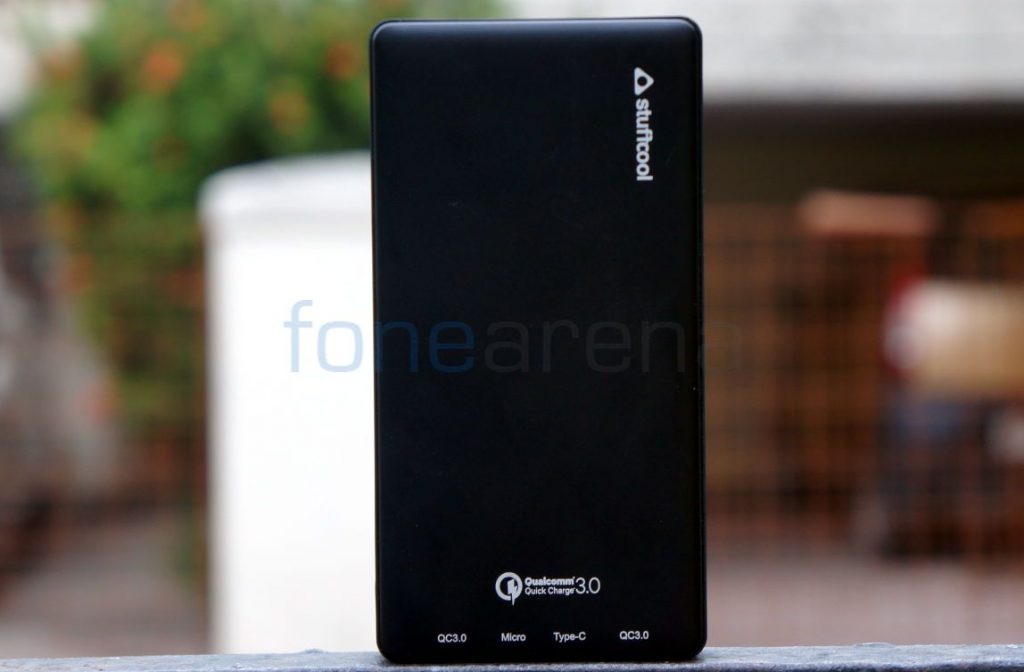 Stuffcool recently launched its 20000mAh Power Bank (Model – 810) recently for Rs. 3699. Unlike most of the power banks available in the market, the power bank also includes a USB Type-C. Is the power bank worth the price? Check out the review.
Box Contents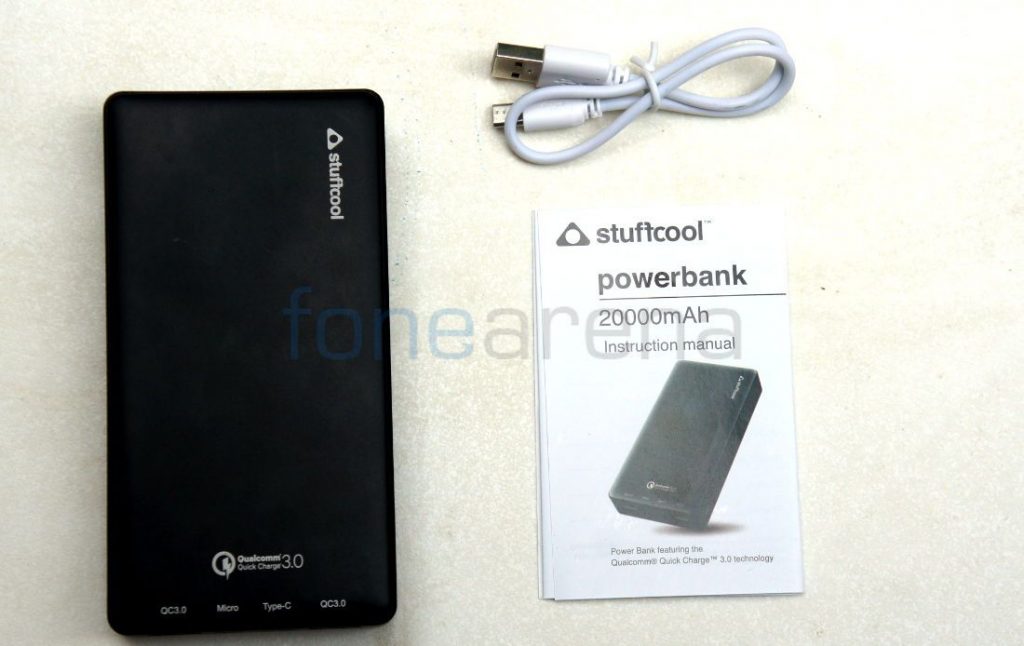 Stuffcool 20000mAh Power Bank in Black color
Micro USB cable
User manual
Design and build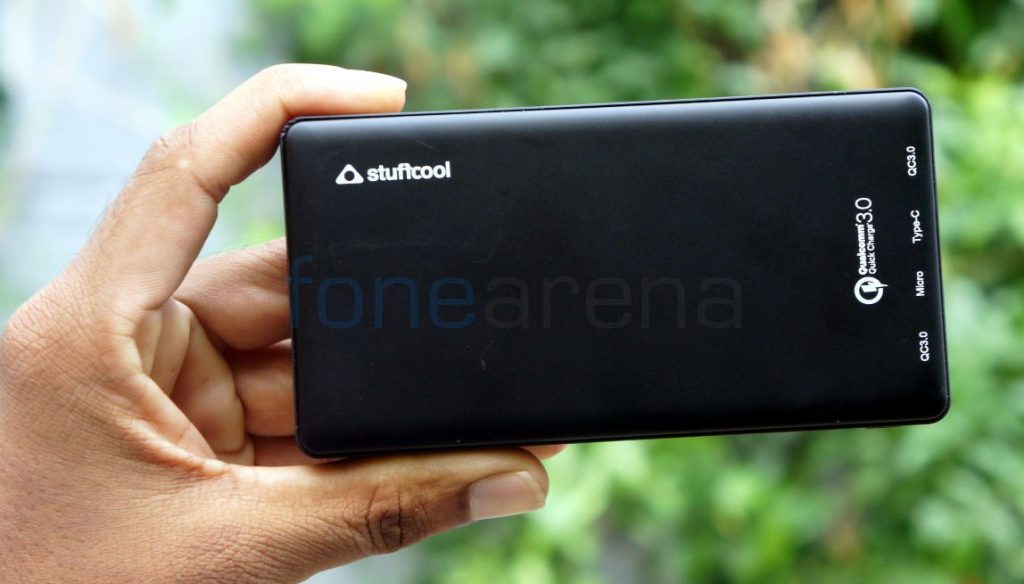 The Stuffcool 20000mAh Power Bank has aluminium body with matte finish on the sides that offers a good feel for holding and is also not prone to smudges easily.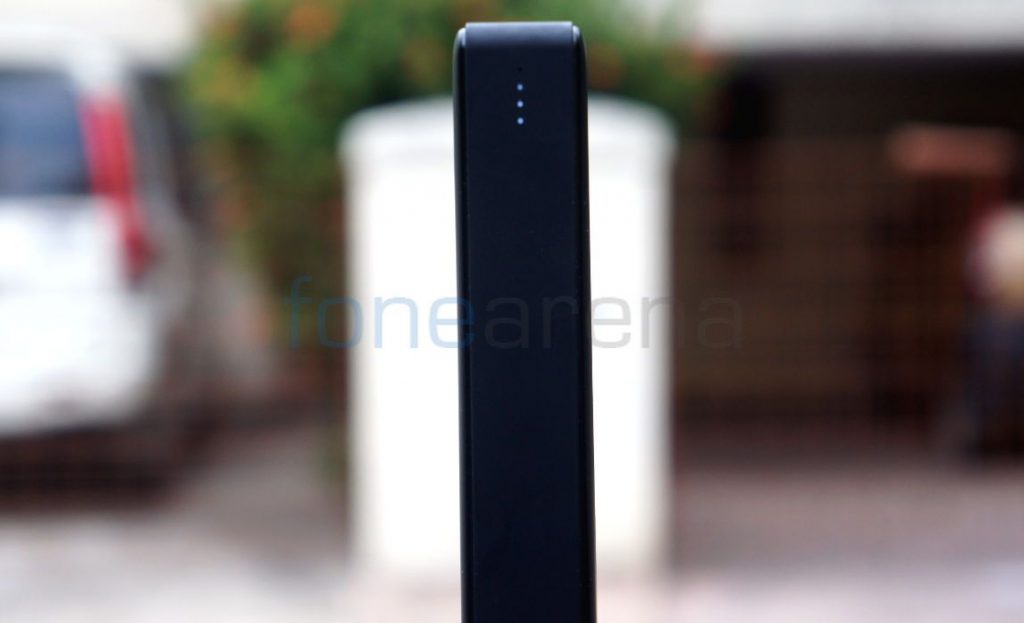 It has four LED indicators on the side that glow in White color. These indicators show the remaining battery left when you are using it, and the remaining battery that needs to be charged when it is charging. These are bright and don't turn off when you are charging devices using it.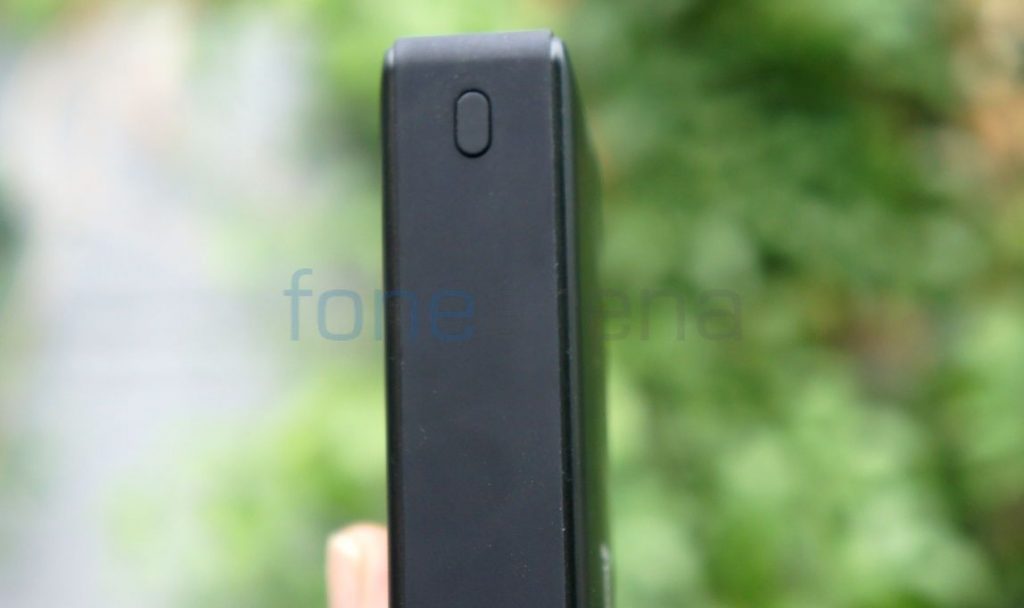 On the other side there is a battery indicator button. Pressing the button indicates the remaining charge left using the LED indicators. When four lights are on 75 to 100% charge is left, when three lights are on 50 to 75% charge is left, when two lights are on 25 to 50% charge is left and when only one light is on 0 to 25% charge is left.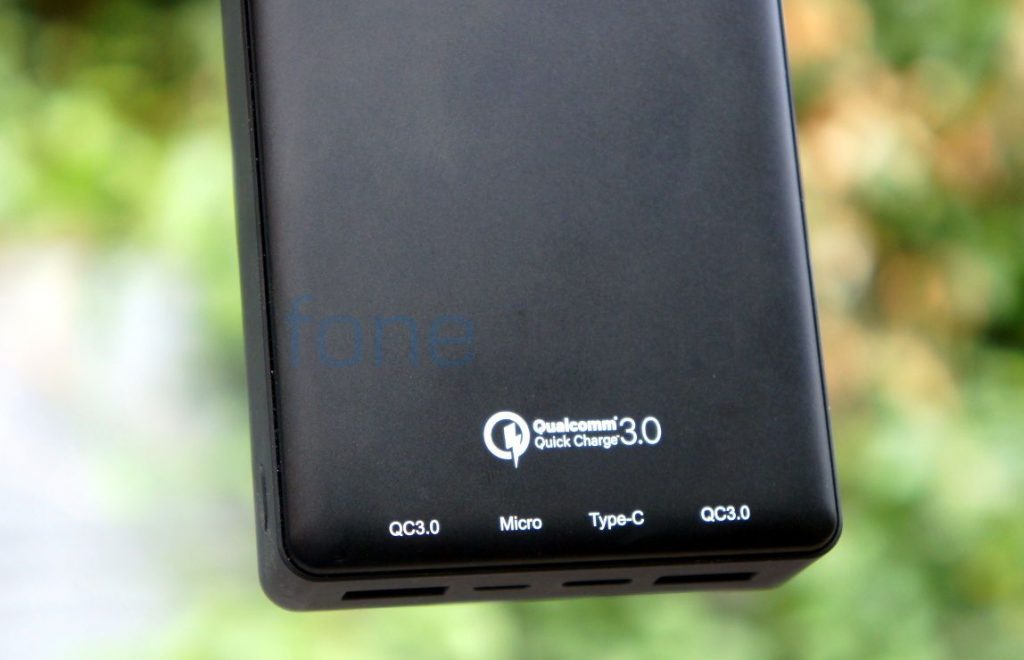 The Qualcomm Quick Charge 3.0 support is mentioned on the front. There are also markings for QC3.0, micro USB and Type-C ports.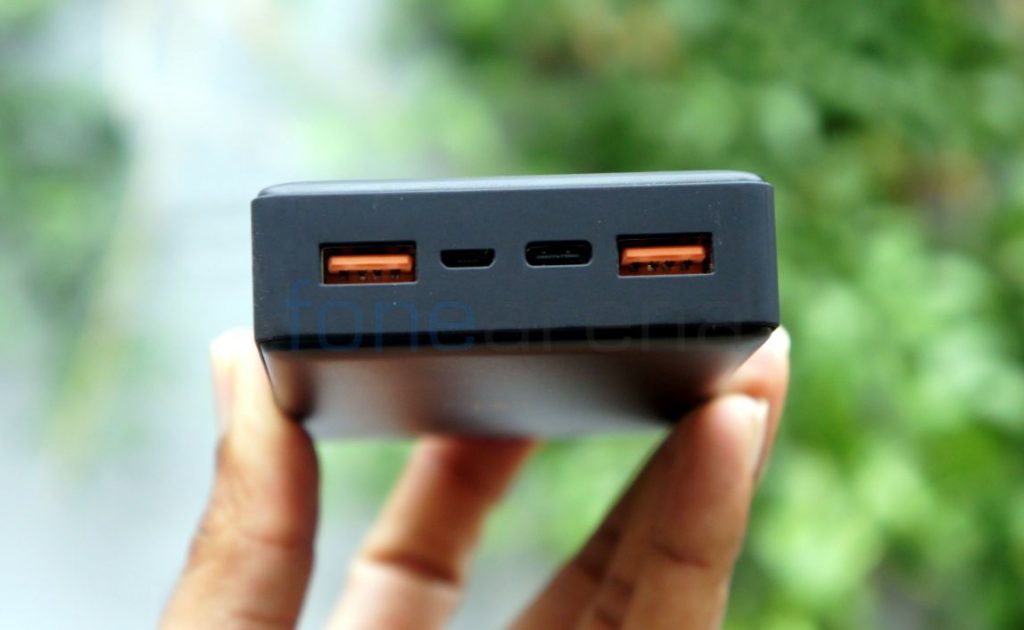 Coming to the ports, it as two full-sized USB ports with QC3.0 support offering output of 5V-3A,9V-2A, 12V-1.5A, it the same with the USB Type-C input, which also acts as output when you need. The micro USB input is takes in 5V-2A,9V-2A, 12V-1.5A power.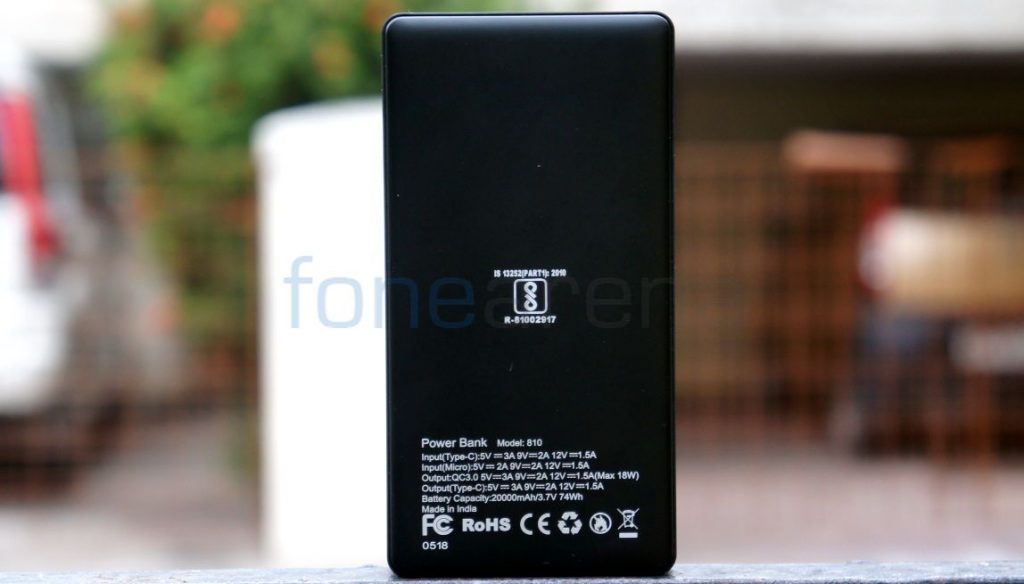 It measures 135.5x70x24.5mm and weights about 430 grams, about 70 grams heavier than the 20000mAh Mi Power Bank 2i since this has a metal body compared to Mi Power Bank's polycarbonate body.
Performance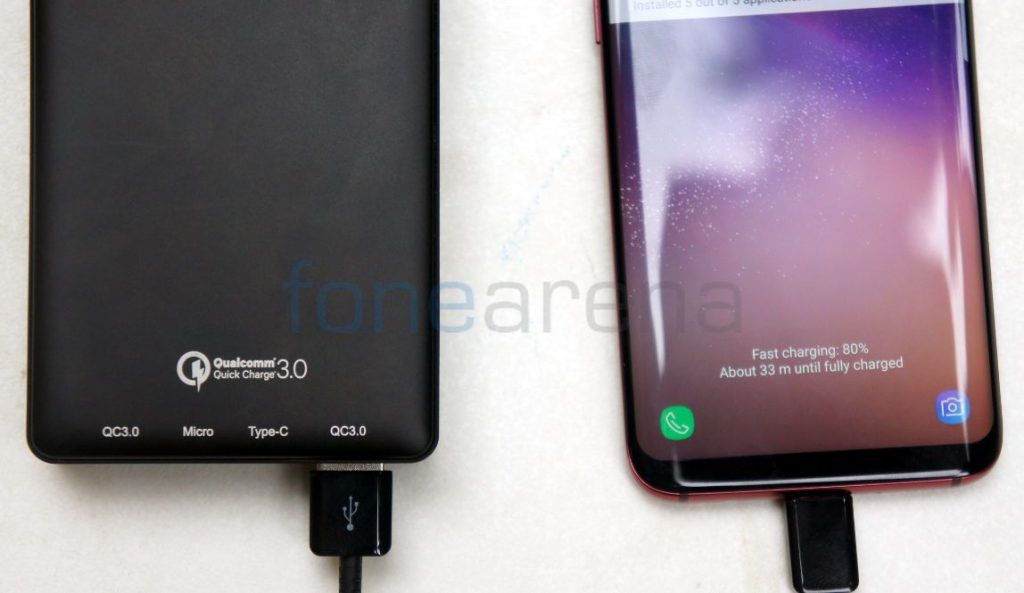 The 20000mAh power bank can charge even the flagships smartphones with fast charging since this has support for Qualcomm Quick Charge 3.0. It also automatically recognizes the device you plug and offers an ample amount of power required. Power lost during voltage conversion is a common problem in power banks. Stuffcool doesn't reveal the charging conversion rate for the power bank. We were able to charge the Samsung Galaxy S8's 3000mAh battery about 6 times before it drained out fully, so the conversion rate should be somewhere between 80 to 90%. The power bank doesn't offer fast charging when two devices are connected to it at the same time, which is common in most.
The power bank doesn't get heated even after hours of usage. The company promises that the power bank will last more than 500 charge and discharge cycles, and offers up to 1 year warranty.
Stuffcool doesn't officially say how long it will take to charge the phone. We managed to charge it in 6 and half to 7 hours using a Qualcomm Quick 3.0 supported fast charger connected to the USB Type-C port, which is good for a power bank that has a huge battery. It doesn't allow you to charge the phone when the power bank is charging.
Conclusion
Priced at and MRP of Rs. 3699, the Stuffcool 20000mAh Power Bank is slightly costly compared to other 20000mAh power banks available in the market, but it has an additional USB Type-C port that you rarely find in a power bank in the price range. It also has a solid build quality and lets you charge three devices at a time. It is available from Amazon.in. It should be back in stock on stuffcool website soon.