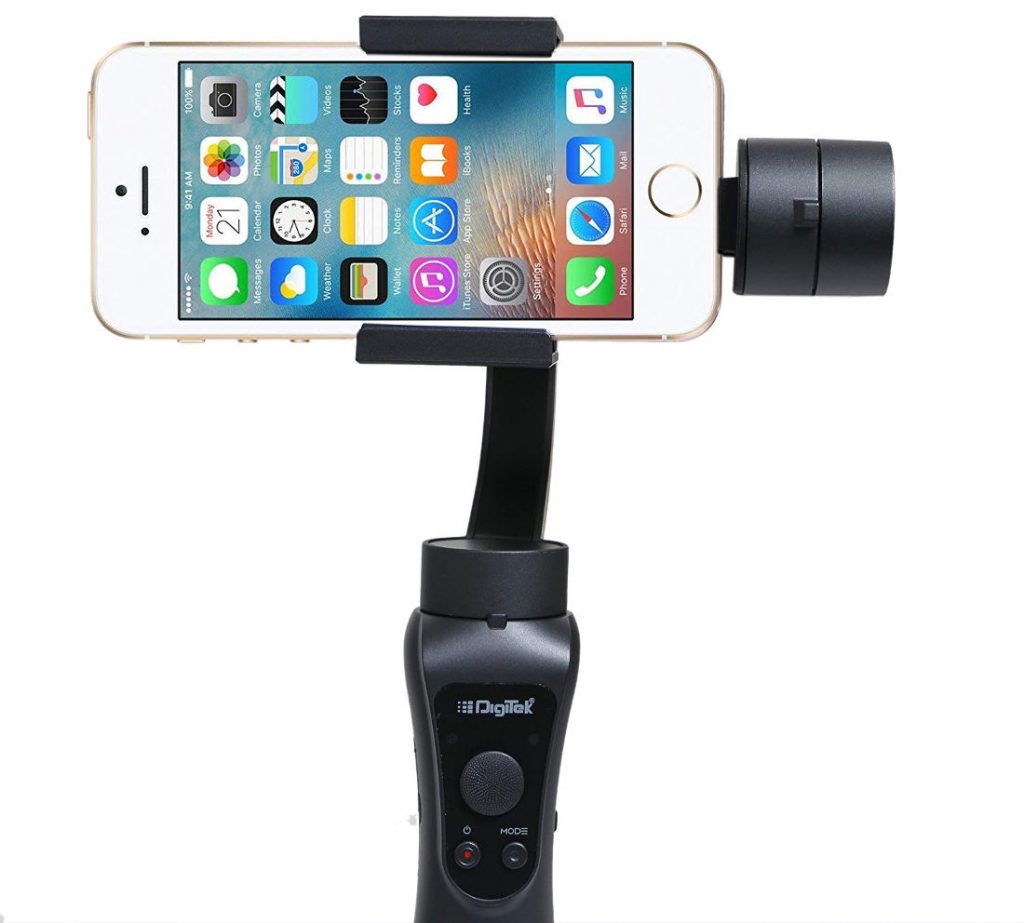 Digitek, an Indian company popular for its photographic and smartphone accessories has launched its DSG 005, a 3 Axis Smartphone Gimbal Stabilizer. It has a in-use charging functionality, allows the device to be used, even when it may be running low on charge. The smartphone being used for photography and video making can be charged while in use.
Features of  Digitek 3 Axis Smartphone Gimbal Stabilizer
Offers best operational experience with a joystick to facilitate smooth and exact movements of the gimbal.
Stabilizer operates in three versatile modes i.e. pan & tilt follow mode, pan following mode and lock mode.
When used with the stabilizer app, more features like face tracking, time lapse functions, smart object track, panorama shooting, zoom control etc are made available.
Compact, portable and one-handed design that enables simple and intuitive operation.

Just select your subject and Active Track will follow, using built-in sensors and a brush less motors to ensure stability

Power On/Off touch options with functions to switch between the front and back lenses i.e. photo and video modes, with two and three clicks respectively, besides being used for its usual operations.

Made of a high-strength composite material and weights just 423g

When the mobile and stabilizer are connected through Bluetooth, the shoot function can work in the photo and video mode depending on the clicks.
Status indicator signals the stabilizer and battery usage conditions and the action that the user needs to take.
The Digitek 3 Axis Smartphone Gimbal Stabilizer is priced at an MRP of Rs. 10995, but you can get it on Amazon.in for as low as Rs. 7,499.
Commenting on the launch, Amit Saraf, Managing Director IMS Mercantiles Pvt Ltd said:
Digitek stands for innovation and it's our constant endeavour to deliver products for our customers in the mobile accessories space, with an aim to enhance their quality of life, in every experience they engage in. The attractive 3 Axis Smartphone Gimbal Stabilizer is for everyone, whether artistic or not, to create a treasure trove of memories for their families and friends.