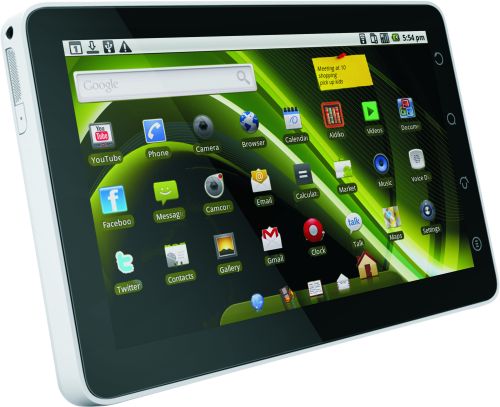 Olive Pad is India's first 3G tablet running android. The Olive Pad is now upgraded to Android 2.2.
As we had a interview with Mr. Arun Khanna Chairman of Olive Telecom he told FoneArena that the Olive Pad has generated a lot of interest and that the company is in the process of upgrading the software to Android 2.2 Froyo and the device will be available in 10-15 days. As he promised the OlivePad is now upgraded to Android 2.2.  The upgraded OlivePad with Android 2.2 provides faster and improved JavaScript rendering, allows applications to install on SD card, allow faster switch between multiple keyboard languages, auto app updates, USB Tethering and Portable Wi-Fi hotspot. The Olive Pad comes with Zenga TV application which allows you to surf  favourite channels on the go and Map My India app with features like Navigation, Route Calculation & voice based direction features and detailed Indian maps.
Arun Khanna, Chairman, Olive Telecom said "With Olive Telecom being the first company to foray into the Indian tablet market, the upgraded Android 2.2 will allow enhanced experience to the tech-savvy generation thereby providing easy and on-the-move connectivity. With this, we are confident of creating a new benchmark in the convergence device arena and hope to sell approx. 1 lac tablets by 2011".
The upgraded device is priced at Rs. 25,990 and it is available at all Croma stores across the country. You can also buy the Olive Pad using Olive WebPortal at www.olive.net too .  The users will get a 16 GB memory card and a leather carry-wallet free bundled with the OlivePad.
Read More about Olive Pad Specifications.