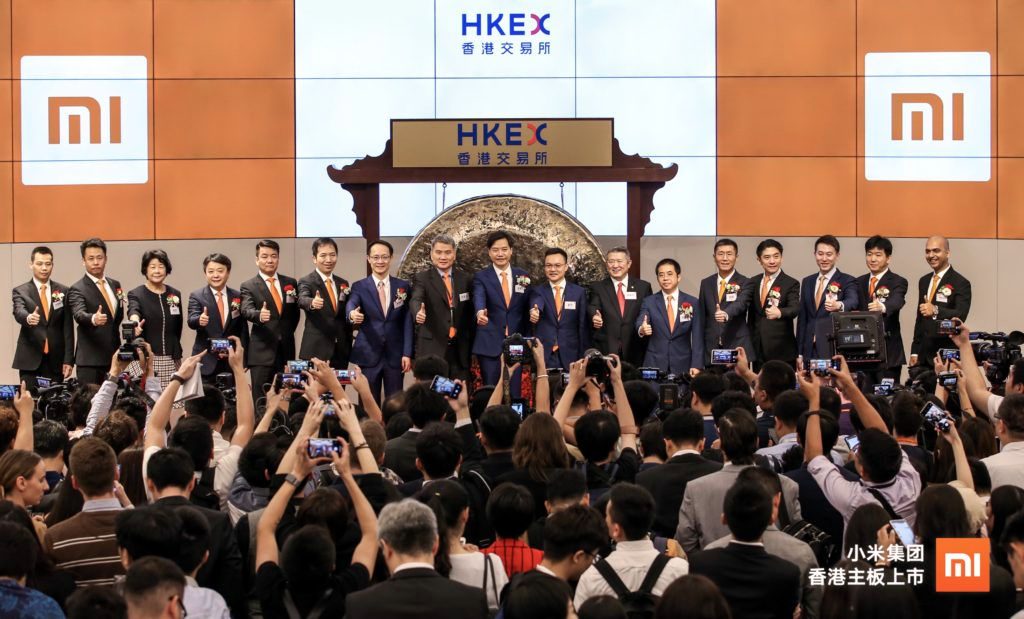 Shares of Xiaomi opened for trade today under the stock code 1810 at IPO price of HK$ 17 per share, which was in the lower range, but it opened at HK$ 16.60 less than the IPO price, and later dropped to HK$ 16.30. The company last month expected the offer price range to be between HK$17 and HK$22 per share in an aim to raise anywhere between US$ 4.72 billion and US$ 6.1 billion with a valuation between 54.3 billion and 70.3 billion.
Xiaomi already said that it intends to use the proceeds from the offering for  research and development as well as other efforts to develop the Company's core in-house products, investments to expand and strengthen the Company's ecosystem, global expansion and working capital and general corporate purposes.
Xiaomi is present in 74 countries and regions as of March 31, 2018. The company intends to leverage its strong execution abilities to localize its unique business model internationally. Outside of mainland China and India, it will focus on expanding operations in additional markets, such as Southeast Asia, Europe, Russia, and other regions.
Lei Jun, executive director, Founder, Chairman and Chief Executive Officer of Xiaomi said:
At this critical moment in Sino-US trade relations, the global capital markets are in constant flux. I would like to thank our 100,000+ investors for their recognition and support for Xiaomi, including Li Ka-Shing, Jack Ma, Pony Ma, and many others. Thank you all! Although the macro-economic conditions are far from ideal, we believe a great company can still rise to the challenge and distinguish itself.