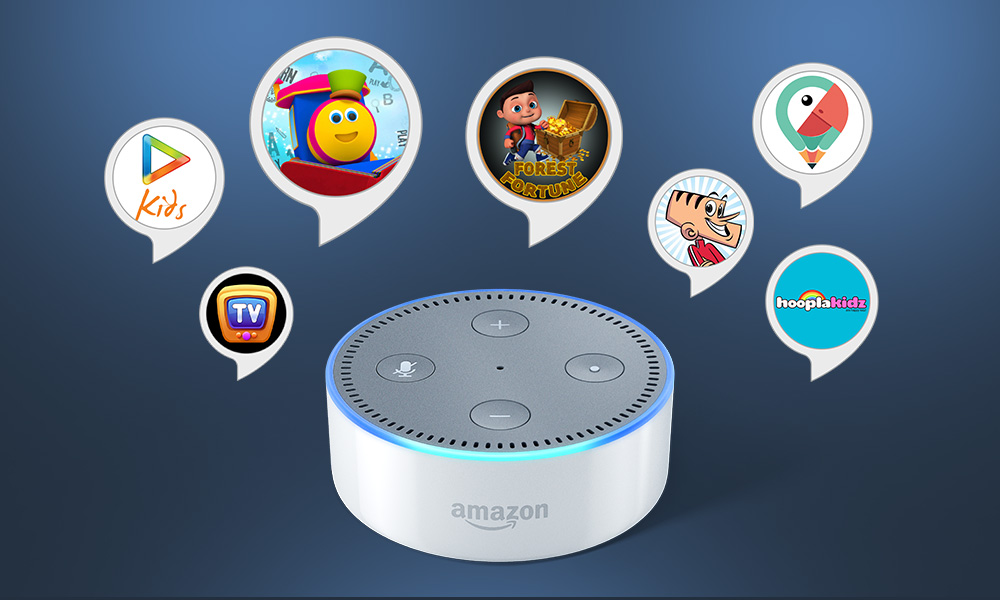 Amazon today has launched a new category of Alexa skills that are specifically for children under 13 years of age in India. These skills will bring back experiences and characters from renowned Indian and global brands such as Amar Chitra Katha, Tinkle, ChuChu TV, PAC-MAN, Hungama, Appu Series, Videogyan, HooplaKidz, Playablo, Moshi Twilight, and Bob the Train. These skills can be accessed on all Amazon Echo devices as well as from Alexa app for smartphones.
The Alexa India Skills Store currently has over 15,000 skills covering uses cases like music, news, food, games, smart home and more. The new category has over 350 Alexa skills, and lets kids can challenge themselves with brain teasers and quizzes, listening to nursery rhymes and stories. These can be accessed using simple voice commands with Alexa.
The ability to use kid skills is controlled by the main account holder and needs to be enabled via the Alexa app or amazon.in/kidskills.
Dilip RS, Country Manager for Alexa Skills, Amazon said:
In line with our vision to keep expanding Alexa as a service that provides a delightful and fun experience for the entire family, we have curated a special catalogue of skills to engage, entertain and educate children. Our developer guidelines ensure that the skill experiences encourage exploration and creativity among kids.
Vinoth Chandar, Founder, CEO & Creative Director – ChuChu TV Studios said:
In an era where voice-enabled speakers like Echo are gaining huge popularity, we are very excited to bring ChuChu TV's content to Alexa. You can now launch the ChuChu TV skill by saying "Alexa, open ChuChu TV" and your kids can listen to any their favorite nursery rhymes and stories from our complete catalog. It will be a fun-filled experience for the little ones.