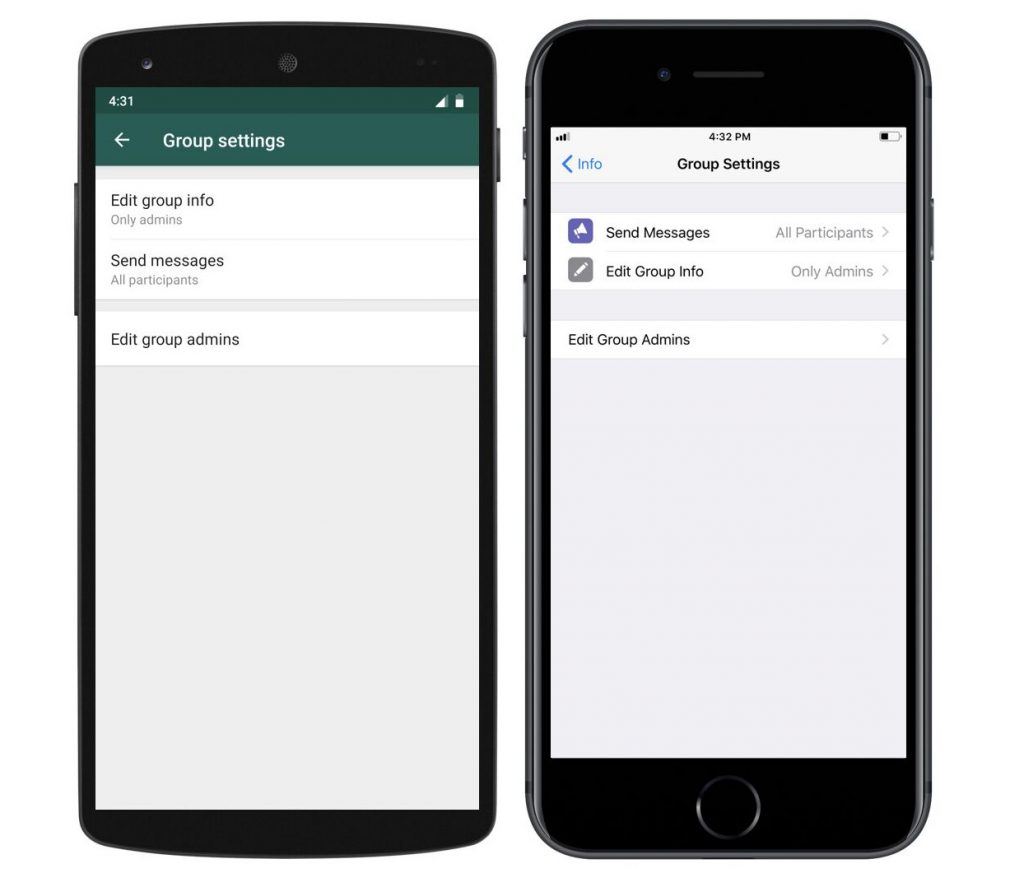 Update: WhatsApp has officially released the feature for Android and iOS. Check out the official changelog below
If you're a group admin, you can now remove admin rights from other participants. Select the admin in "Group info" and tap "Dismiss as admin."
Group admins can now choose who can change a group's subject, icon and description by going to "Group info" and tapping "Group settings."
WhatsApp today is rolling out a new feature to its app, like with many recent updates to groups, this also bring a new feature to the group. If you are a group admin, you can now disable the chat features from the group settings. This means that except for the group admins, members cannot send messages within the group.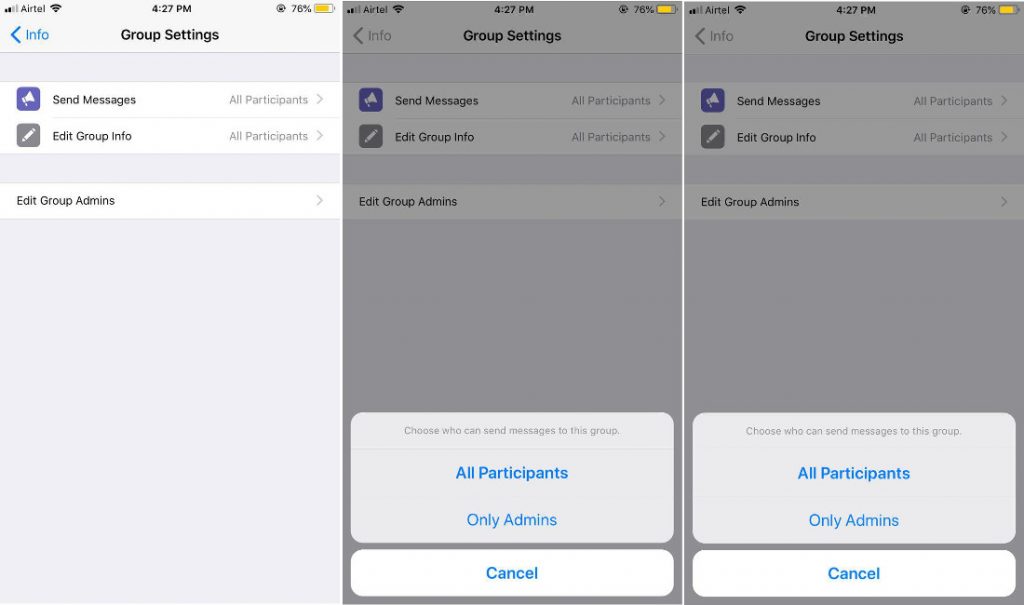 All other participants, when the group settings are set to "Only Admins," won't be able to send any messages in the group. This applies text to messages, images, videos, voice messages, etc.
If you're a group administrator, you can configure this setting from the Group Info menu. Once you have changed the permission to all participants, group members will be notified with a particular message right above the message box. The same chat box will be hidden from members if the group admin enables the option.
However, despite the roll out to Android, iOS, and Windows, the feature is available only to iOS as of this moment, but other platforms should be getting it pretty soon. Once the feature is available to you, it can be accessed from WhatsApp Web as well. You need to update your WhatsApp version to the 2.18.201 beta for Android and 2.18.70 for iOS.