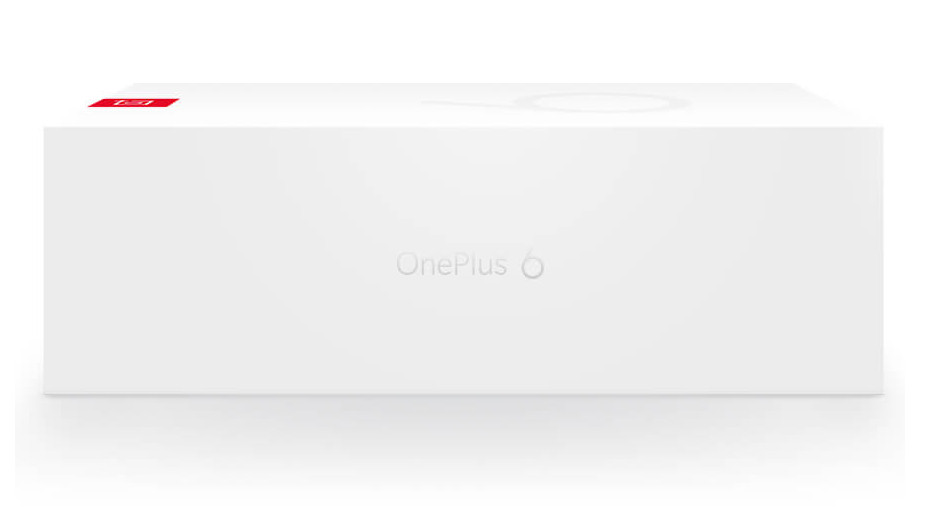 OnePlus is all prepping up its podium to officially pull the wraps off its next flagship — OnePlus 6. For the past few  weeks, the company has been teasing various features of the device including its camera. Recently, OnePlus has taken the blind test live on their official forum with some high profile phone available right now in the market.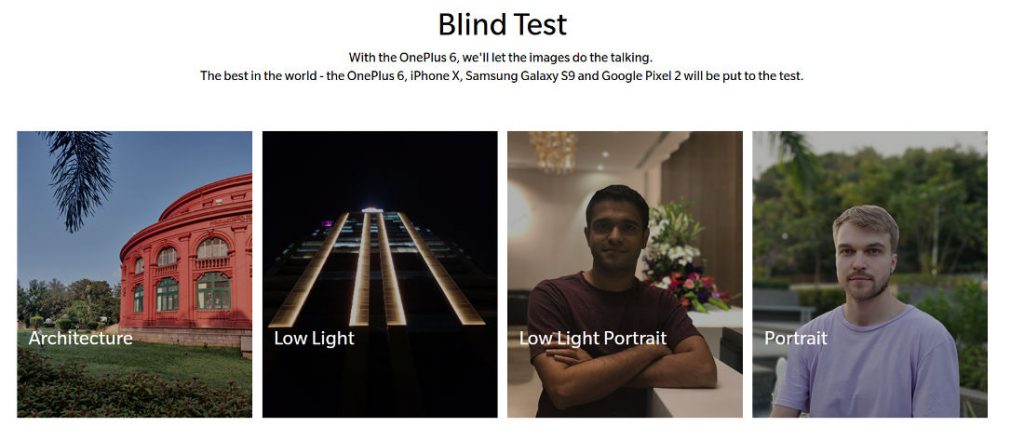 In this blind test, the upcoming OnePlus 6 has been pitted against iPhone X, Samsung Galaxy S9, and Google Pixel 2, removing all the identifying data and arranged in a random manner to judge the photo on quality factor.
Talking about the criteria, the selection of other smartphones apart from OnePlus 6 is based on three factors including flagship status, recentness, and proven camera setup. In order to prove the worth of the device and the cutting edge of the smartphone's photography, it needs to be tested in different scenarios. The blind test has been carried out on four different occasions — Architecture, Low light, Low light portrait, and portrait.
To be honest, the photo quality of each successive OnePlus smartphones is going up much higher, making it more difficult to notice the difference in the images when compared to other proven devices.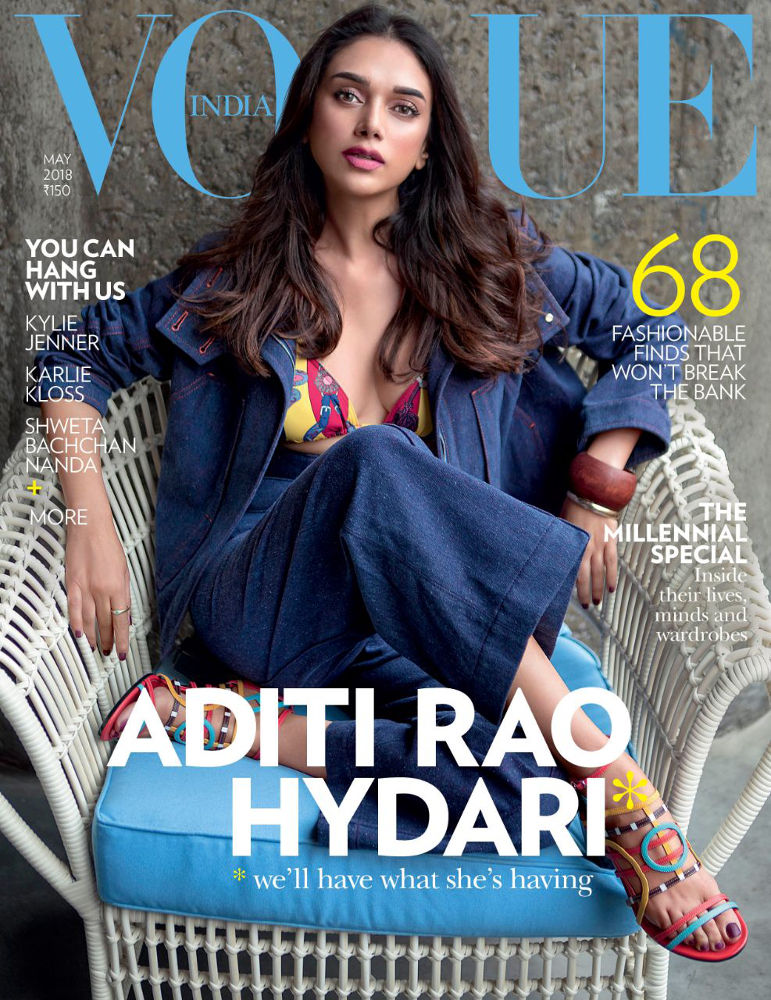 Moving on, OnePlus 6 is the first device in India to shoot a magazine cover on a smartphone and a global first for Vogue. The cover photo was shot by fashion and portrait photographer, Errikos Andreou featuring famous Bollywood actress Aditi Rao Hydari. This is another example of what OnePlus 6 camera is capable of.
Coming to the blind test, you stand a chance to win the OnePlus 6 by participating it in. Having said that, you need to follow few rules as mentioned below:
You need to share the link with your friends, and your friends vote and you get 1+ invited friend. Top 3 on the leaderboard win OnePlus 6
The Blind Test is divided into four categories. Participants can vote for the best images and take part in a lucky draw.
Each user will be given at the most 5 chances to participate in the lucky draw. 1 chance each can be earned by voting while 1 chance is given by default.
Users can use their available lucky draw chances at any given point in time between 11th May and 14th May 2018.
All lucky draw vouchers are valid until 30th June. Post this date, all vouchers will expire.
The lucky draw entitles participants to vouchers (automatically allotted by the system) to be redeemed at www.oneplus.in.
OnePlus India has announced Fast AF (Fast & First) sale, ahead of launch in India on 17th May. As a part of the sale customers can buy an Amazon.in e-Gift Card worth Rs. 1,000 between 13th-16th May, 2018 that can be used to buy the OnePlus 6 on 21 and 22 May, 2018 to avail additional cashback of Rs. 1,000 in the form of Amazon Pay balance and also extended manufacturer warranty of 3 months over and above the existing 1 year warranty on the OnePlus 6.
Entry vouchers to attend the OnePlus 6 event were sold out within 4 minutes . You can watch the live stream of the event from Mumbai starting 3:00 PM IST on May 17th at oneplus.in/launch-6.
OnePlus will be conducting pop-up events across 8 cities – Bengaluru, Delhi, Mumbai, Pune, Chennai, Hyderabad, Kolkata and Ahmedabad on May 21st and 22nd May. This will let you experience the OnePlus 6 smartphone in your own city, and be the first to buy it.