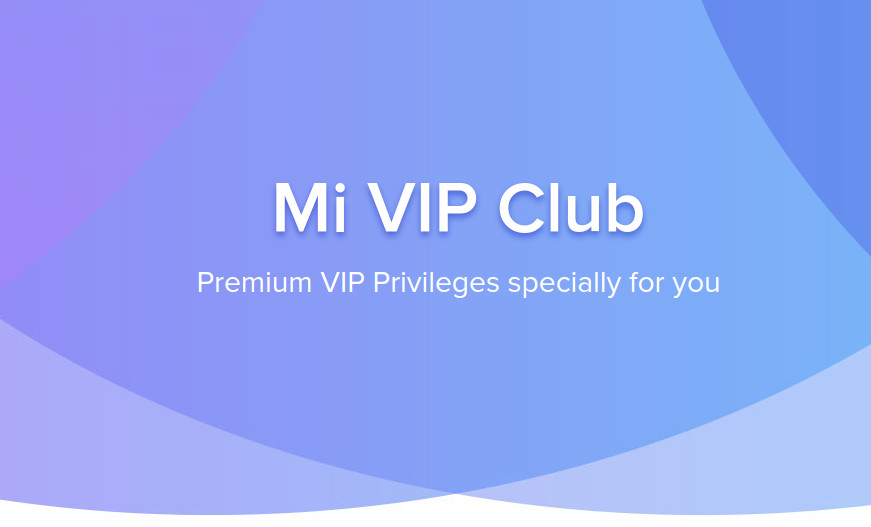 Mi.com was the first technology e-commerce platform in India to offer a reward program called Reward Mi which was announced by Xiaomi India back in June last year. Reward Mi is a program to rewards fans with exclusive benefits such as F-codes and discount coupons which can be redeemed on selected products on mi.com. Now, Xiaomi India has announced another reward program called Mi VIP Club for its fans. Xiaomi has classified VIP fans into four levels called Silver Class, Gold Class, Platinum Class and Diamond Class.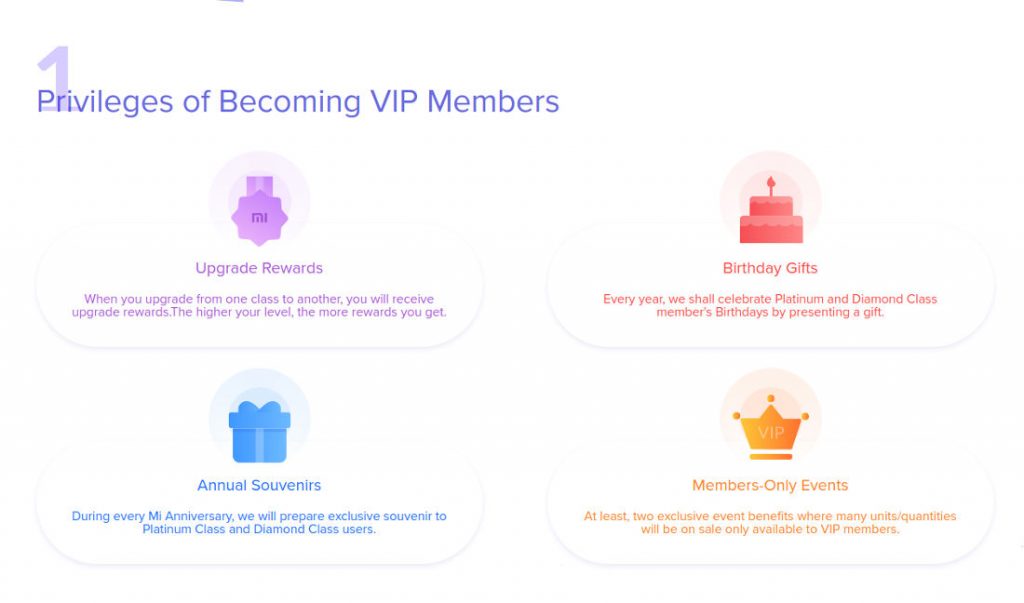 Users will be entitled to upgrade reward whenever they reach to a higher level. Platinum and Diamond class users will also receive birthday gifts on their birthdays from Xiaomi India. Company will also prepare exclusive souvenir to Platinum Class and Diamond Class users during every Mi Anniversary. That's not all, Xiaomi will also offer two exclusive event benefits where many units/quantities will be on sale only available to VIP members.
Users will get 1% of transaction values as Mi VIP Point. To join Mi VIP Club, users need to sign in and agree to T&C to join Mi VIP Club. All Mi VIP club members will remain part of Reward Mi and will continue to get all privileges of Reward Mi. To start getting tier privileges, users need to accumulate enough VIP Points required to move to the next tier by shopping on mi.com.
Xiaomi india is yet to make a formal announcement for the program but the Mi VIP Club is already up with all the details and FAQs on mi.com.