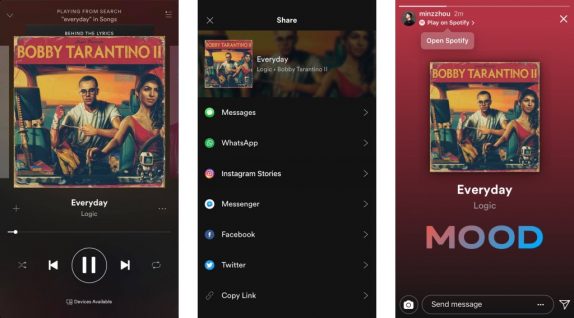 Instagram today is rolling a bunch of new features including GoPro, Spotify integration, Video calls, AR camera effects and more. Instagram now allows users to post directly to Instagram Stories from apps like Spotify and GoPro, it also mentioned that it will bring the ability to share to Stories to many other apps in the future. 
Starting today, you can directly post a photo or video footage directly to your Instagram story from the GoPro App. It is also bringing tools like trimming, vertical crop a wide shot for the perfect angle, add immersive, close-to-the-action clips adjusted to the exact moment you want to share. Once you are done editing, on your GoPro app select a photo or video and then tap Share and chose Instagram Stories. From there, share your GoPro moment to your Instagram Story, or send it to your crew via Instagram Direct.
On the other hand, it also lets you share the song you are listening to Spotify to Instagram without even connecting in order to share to Stories. The company today has announced that it is unlocking the ability for third parties to design unique, interactive camera effects for their followers. If you see a new effect in Stories from an account you follow, you can just hit the "Try it on" and the tool will be added to your tray.
These new camera effects are coming to Ariana Grande, Baby Ariel, Liza Koshy, Vogue, and Buzzfeed accounts soon. The biggest announcement for today is the Video chats which was reported to be in the works for quite some time now. To start a video chat, just tap the new camera icon at the top of a direct messaging thread with the people you want to call. This is one way of being live but with a limited group of people.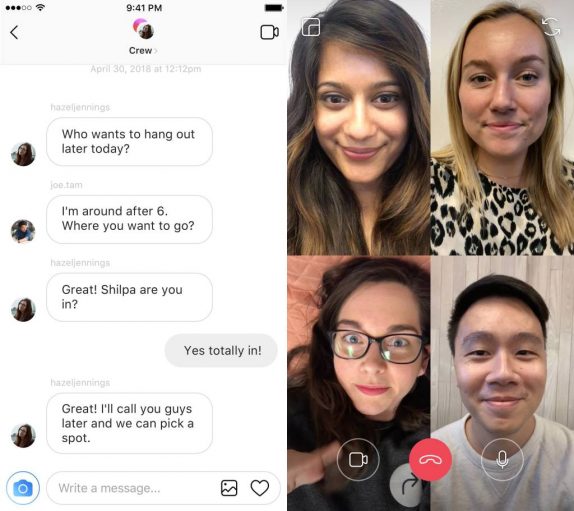 Furthermore, you can even minimize the video chat while doing other things on Instagram. However, the company didn't mention how many people can participate in a video call at a given time, but for now, the feature is in the testing phase and will roll out globally soon.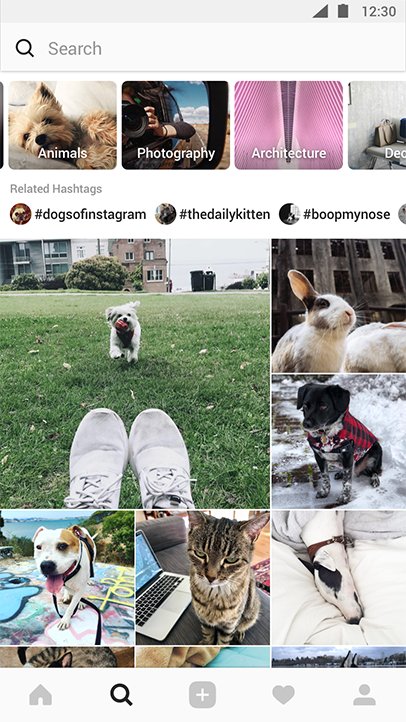 Lastly, Instagram is also bringing new redesigned Explorer page, while remaining personal to you. The content is now organized into topic channels so you can browse across your interests. The new Explore will be rolling out over the coming weeks. On another note, Instagram is also changing the way it is handling bullying comments. The new filter hides comments containing attacks on a person's appearance or character, as well as threats to a person.