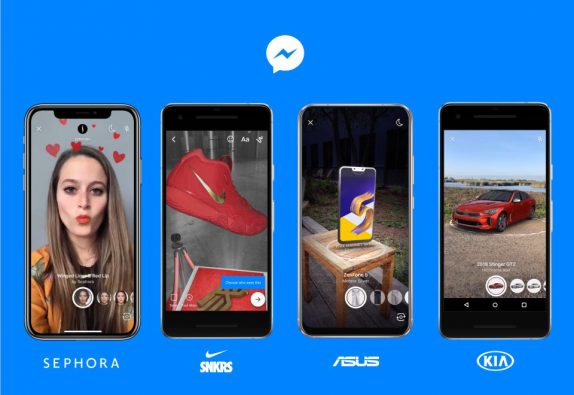 Facebook at the F8 event has introduced a bunch of new features to its Messenger platform. It now brings the ability for brands to incorporate augmented reality into their Messenger experiences and also adds Spanish translations so that buyers and sellers in Marketplace can communicate across languages with M suggestions for translations.
With the launch of AR in Messenger, small and big business groups can leverage the Camera Effects to integrate AR into their Messenger experience. When a user communicates with business in Messenger, you can prompt them to open the camera, which will be pre-populated with filters and AR effects that are specific to your brand. It also lets users share the image or video to their story or in a group or one-to conversation, or they can just save it to their camera roll.
This also solves real-world problems where the user has to visualize a product before they feel comfortable buying it. However, the feature is rolling out in closed beta and at the time of launch brand with AR include ASUS, Kia, Nike, and Sephora. Asus will bring the "unboxing experience" and a more in-depth look at the phone. Facebook is also bringing translations to Messenger.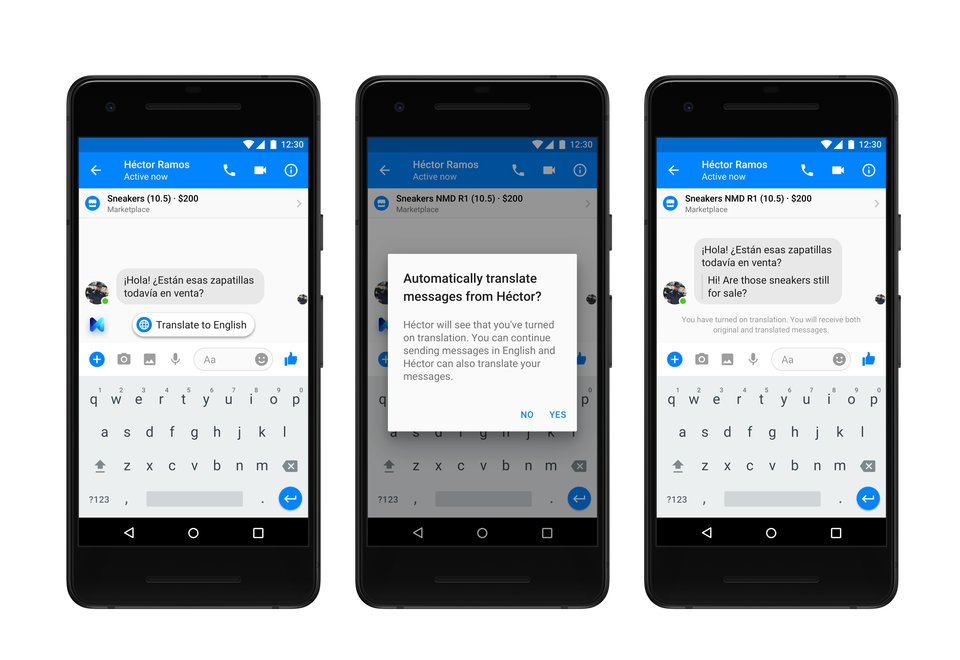 This makes it easier for brand and sellers in Marketplace to communicate across languages with M suggestions for translations. Users can now receive a message in a language that is different from default language in Messenger and 'M' will ask them if they want to translate the message. This is aimed at cutting down on the language barriers between seller and buyer. At launch, it is only available in Spanish, but the company is planning to expand this feature and gradually roll out M suggestions for translations in the US in the coming week.