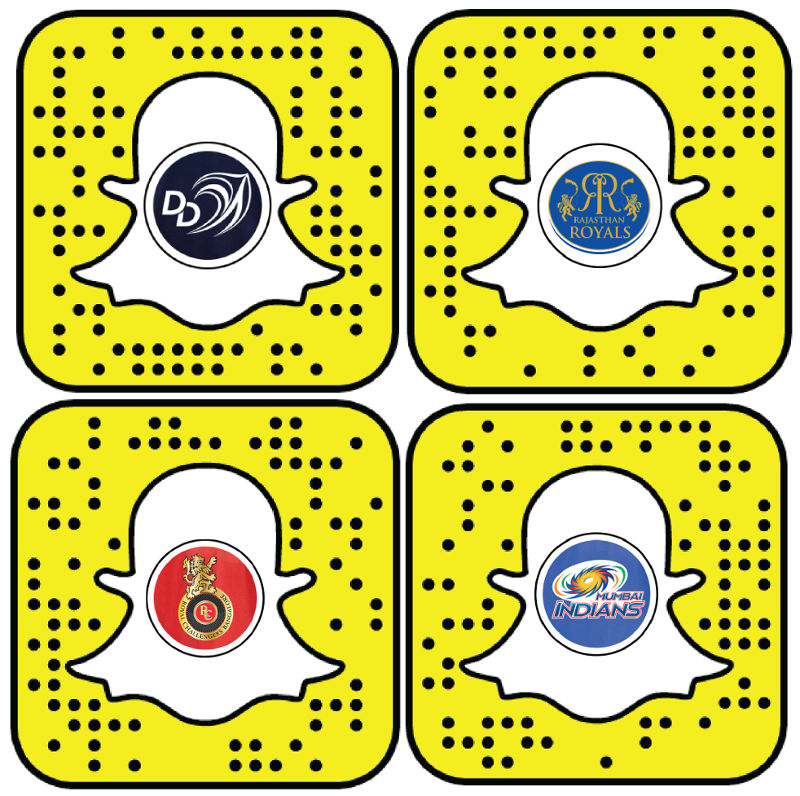 IPL 2018 has kickstarted and on this occasion, Snapchat has announced a partnership with four teams; Mumbai Indians, Royal Challengers Bangalore, Delhi Daredevils and Rajasthan Royals and these teams have joined the platform as Official Stories. 
The company has also released new creative tools such as custom Stickers, Filters, and Lenses. The Lenses transform you into a helmeted player, with the team anthem playing in the background, and are available automatically in each team's state or by scanning a Snapcode in Snapchat. This is the first time Snapchat is partnering with India's largest sporting event.
The company also says that Snaps created by these official team accounts will be featured in the Discover section of Snapchat, and will provide glimpses of the action that you won't be able to.
Commenting on the partnership, Ben Schwerin, Snapchat's vice president of partnerships said:
We love finding new ways to make Snapchat a great place for fans. We are so excited for Snapchatters to be able to catch behind the scenes action by their favorite players, cheer their teams and share in the IPL 2018 frenzy with their friends and family!