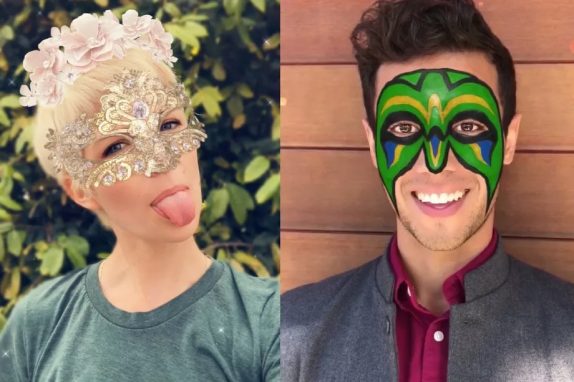 Snapchat is now rolling out their first TrueDepth-Enhanced AR Lenses for iPhone X and is now officially implementing Apple's TrueDepth camera technology in its Lenses selfie-feature. With the new silent update, iPhone X users who use Snapchat will be able to use augmented reality masks pop-ups that take advantage of the Apple's facial mapping technology.
Snapchat will use the Apple's facial mapping technology to impose mask on the user's face more realistically and track their motion more accurately. The lenses include a Mardi Gras-esque mask, a Day of the Dead skull, and a pretty gold-plated eye cover. Snapchat also says that the lenses will reflect the surrounding light more realistically.
The TrueDepth camera blurs the background in these lenses and accurately applies small details and 3D objects. At present, there are only three Lenses that utilize TrueDepth, but we can expect more to come as we move forward. The app will only have access to the visual facial mapping data, not the data that is used to unlock the iPhone X through Face ID, according to the developer's agreement. Apple says that Face ID mathematical image data is encrypted upon generation and is secured in the device itself, so no would have access to it.
Snapchat update with the new TrueDepth-Optimised AR Lenses for iPhone X is already rolling out; you can download the app directly from App Store.