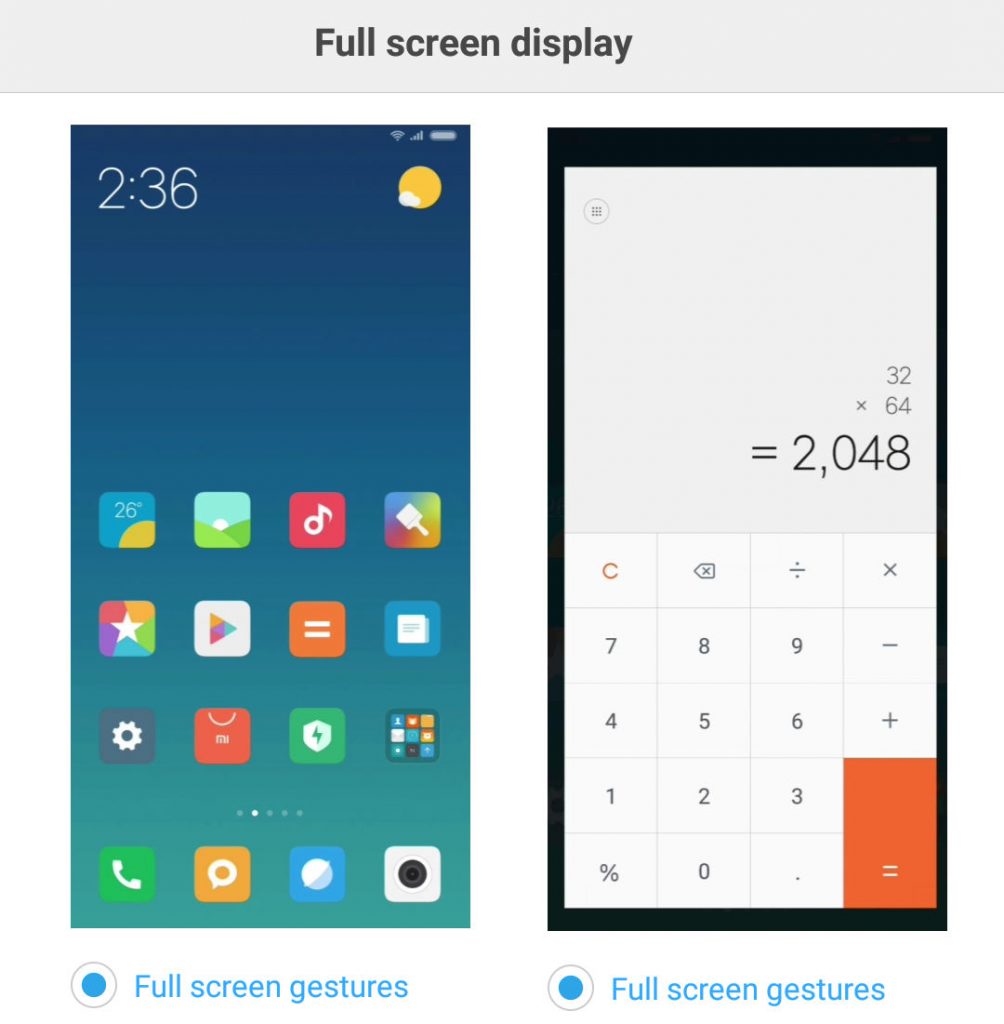 Xiaomi was one of the manufacturers which opted for capacitive navigation keys in favor to utilize maximum screen for display, but with 18:9 devices Xiaomi had to ditch the physical keys for on-screen navigation keys as devices with new aspect ratio have minimal bezels at front. Android manufacturers have started adopting gesture support after the launch of iPhone X and Xiaomi doesn't want to remain behind in the race. Xiaomi introduced the Full Screen gestures with MIUI Global Beta ROM back in January but till that time Mi MIX 2 was the only device launched in India with 18:9 aspect ratio.
Xiaomi introduced the Redmi Note 5 and Redmi Note 5 Pro in India on 14th February with 18:9 ratio, Redmi Note 5 MIUI Global Beta ROM was made available to users as it is same as Redmi 5 Plus which was launched in China in Dec 2017. The Redmi Note 5 Pro is yet to receive MIUI Global Beta ROM and Full screen gesture support, but recently Oreo based MIUI Global Beta ROM was leaked for Redmi Note 5 Pro which has support for Full Screen gestures as well.
As per a post on Mi Community, Xiaomi has decided to roll out Full Screen gestures for 18:9 aspect ratio devices with MIUI 9.5 which Xiaomi started rolling last week. Mi MIX 2, Redmi Note 5, Redmi Note 5 Pro and Redmi 5 are the devices launched in India which are getting this feature. Xiaomi has already rolled out the update for Mi MIX 2 and Redmi Note 5, the company is aiming to roll out update for Redmi Note 5 Pro in early April.
To enable gestures, go to 'Settings' and click on 'Full screen display' option. Select 'Full screen gestures' and the phone will show a dialogue box to show a tutorial,
Users can swipe left or right to go back,
A quick swipe from Bottom can be used to go to Home screen,
Users can also enable/disable animation for the 'Go Back' gesture, and can also force all the apps to work in full screen mode.
Are you using gestures on your phone? Do you like the new way of navigation or are you sticking with the navigation buttons? Do let us know in the comments below.