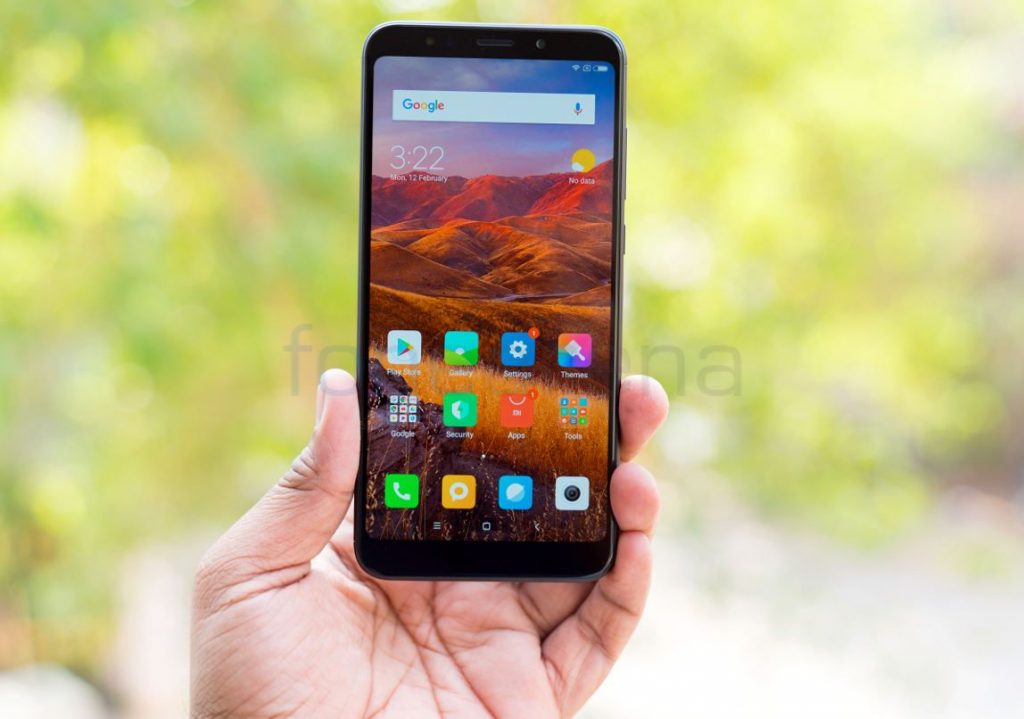 Last week, we reported that newly launched Redmi Note 5 Pro had Low Volume output via Headphones issue, and Xiaomi quickly addressed the issue and rolled out MIUI 9.2.5.0 and updated security patch to February as well. Now, one of our readers tweeted saying that he is facing issue while playing some games on his Redmi Note 5 Pro, and phone was asking him to press R and L button on his gamepad while playing Modern Combat 5 and Sniper Fury but gamepad was not connected to the phone.
We tried verifying the issue on our device but we had no issue in running Modern Combat 5 on our device, We looked on Mi Community India to see if other users are facing the issue and we found that multiple users are facing the issue and seeking the resolution from company. Some Redmi Note 5 users also posted saying that they are facing similar issue on their devices. A user posted,
There is this bug with MIUI 9 that automatically adds a game controller to all games that support a controller. I have tried modern combat 5 myself and the game automatically detects a controller and hence disables the on screen controller and the game is not playable. Kindly look into this bug and fix it asap. Many other games aren't playable.
There is again one problem in REDMI Note 5 Pro @RedmiIndia @manukumarjain @XiaomiIndia Whenever play some High Graphic games it says the Joystick or Gamepad is Connected??..
But Actually there is no Joystick or Gamepad is Connected.. Please fix it 😞😟 i can't play the games 😭😭

— MOMIN SAIFODDIN (@MominSaifoddin) March 9, 2018
1-Modem Combat 5
2-BIA 3
3-Sniper Fury Gameloft

Whenever i open these games to play it's automatically says the Controller Connect and ask to press R Button in modern combat 5 & L button in Sniper Fury game..
I think it's software problem but due to this i can't play Best game😞

— MOMIN SAIFODDIN (@MominSaifoddin) March 10, 2018
Apart from this users have also reported on Mi Community that gyroscope sensor is not working on their devices after updating to MIUI 9.2.5.0. In another post, a user has reported that Selfies taken on his devices are turning out to be black.
Many times pictures click by me using My Redmi Note 5 Pro camera are shown as black screen. Snapshots of gallery enclose. How to resolve this issue as many times. I miss memorable moments which can not be re-clicked and it's not practical to check image every time I click a picture. Facing this problem in my 7 days old Redmi Note 5 Pro.
For some users, phone is getting locked even while some app is in use, we were able to reproduce the issue for stock camera and YouTube. As per a user,
What about the problem of frequent screen lock ? Redmi Note 5 Pro automatically gets locked while using any apps even on system apps also . Its very irritating and annoying. Please fix this issue also.
Xiaomi Redmi Note 5 Pro is definitely a bang for the buck as of now with an impressive camera performance, but Xiaomi needs to take care of these bugs. Xiaomi recently launched the Rose Gold and Lake Blue variants of Redmi Note 5 and Redmi Note 5 Pro and also removed Cash on Delivery to take on unauthorized resellers. Redmi Note 5 and Redmi Note 5 Pro Duo will go on sale on 14th March on Flipkart and Mi.com.
Are you also using Redmi Note 5 or Redmi Note 5 Pro? Are you facing any issue on your device or any of the issues mentioned above? Do let us know in the comments.