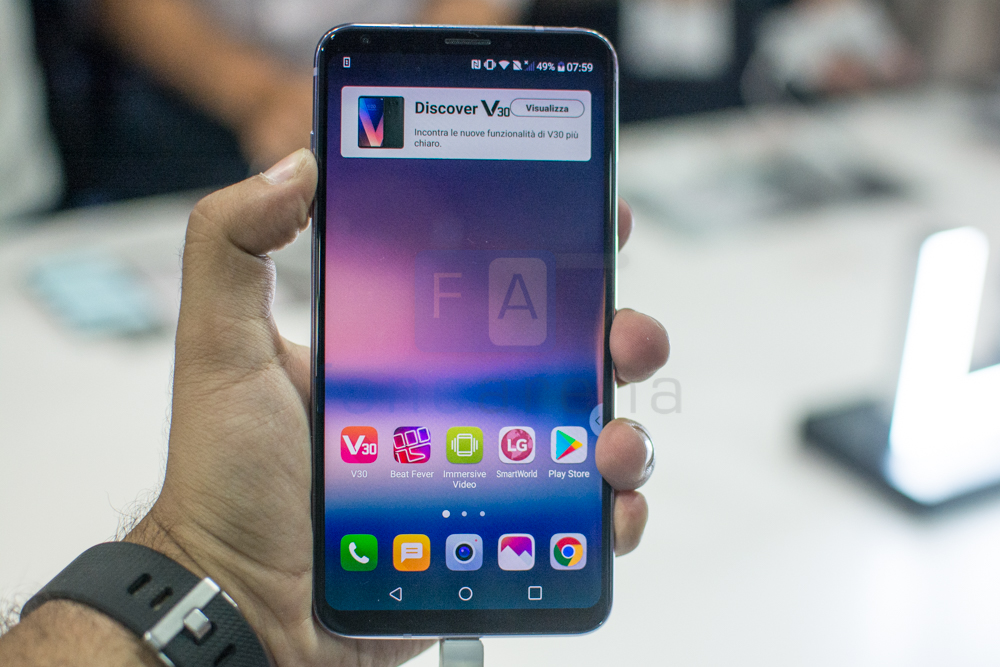 LG introduced the V30s ThinQ at the MWC 2018 with integrated AI features like AI CAM, QLens and more. It also mentioned that these features would make their way to the original V30 and V30+. Keeping with the promise, LG has finally started rolling out the update to Korean users. A V30+ user who is also an Android Police reader in Korea has received an update that the ThinQ features.
LG V30S ThinQ and 256GB V30S+ ThinQ were launched in Korea last week falling in line with the update cycle. The update is of an 821MB size with decently long changelog and other fixes. Since the changelog is in Korean, Android Police did a Google translate to get us more details.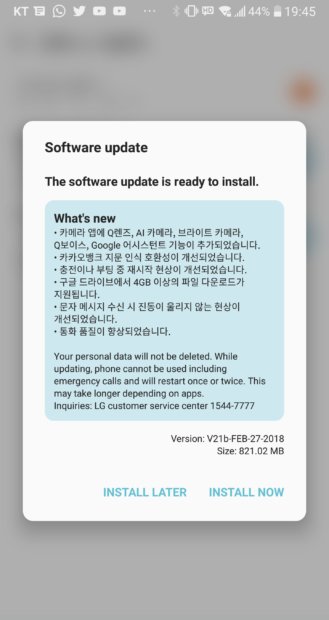 According to the changelog, the LG V30 update brings Q Lens, AI Camera, Bright Camera, Q Voice, and Google Assistant in the camera app, improved fingerprint recognition for KakaoBank. While charging or booting, random restarts have been fixed, Google Drive now gets support for downloading files larger than 4GB. Vibrations will happen more consistently while receiving texts or calls and finally, it now has improved the call quality.
Furthermore, the user also stated that the new ThinQ branding shows up on the boot screen (G V30+ ThinQ" instead of "LG V30). However, it is still unclear if all the features of V30s ThinQ are rolled out to original V30. Nonetheless, LG did a good job in rolling out key features to its older" V30 and V30+ so quickly.