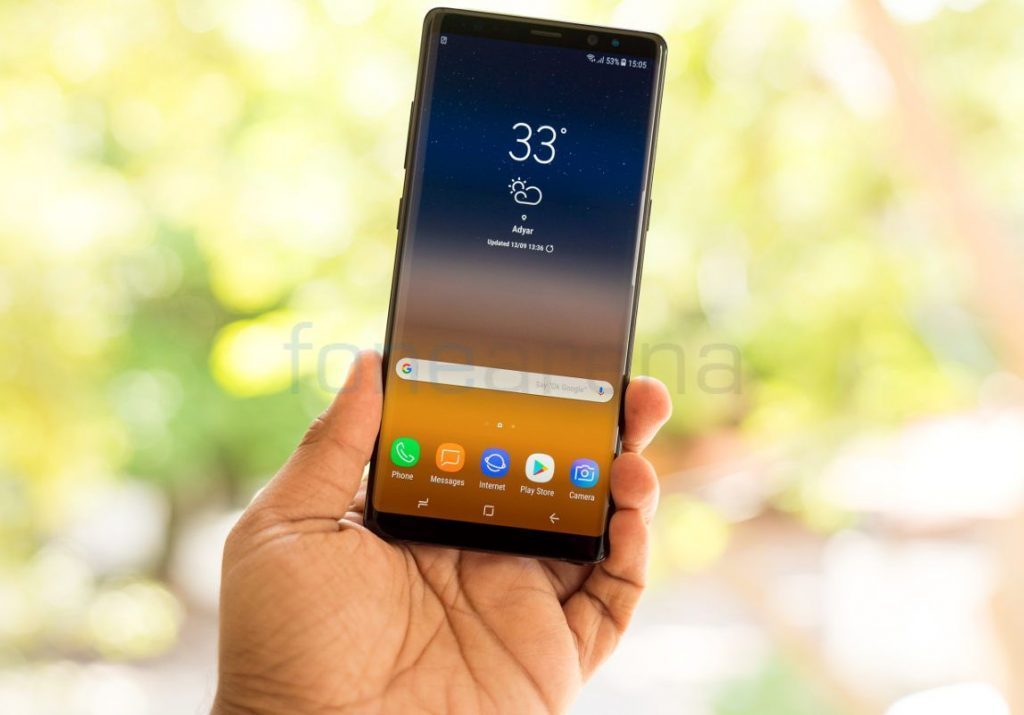 Samsung rolled out the Android Oreo update for the Galaxy S8 and the S8+ recently and its just a matter of time before it goes live to Note8. The company didn't announce any launch date for the update, but now it looks like an official Samsung website has possibly revealed the Galaxy Note 8 Oreo release date and it will get the update starting from March 30th.
Samsung used the Güncelmiyiz which is a legitimate website owned and operated by Samsung Turkey to provide the details about upcoming firmware updates for Galaxy devices. According to the listing, the Android 8.0 Oreo is the next major update for the Galaxy Note 8 and the update is currently in the testing phase right now and is planned to get the update from March 30.
Apart from Note 8, the listing also reveals the Oreo update for Galaxy S7 and S7 Edge which also happens to be in the testing phase with a scheduled roll out from April 13th. On the other hand, the Galaxy A3, A5 and A7 (2017) all of them will receive the Oreo update on May 25. While the Samsung 9.7-inch Galaxy Tab S3 will get the update on May 4. Considering how legit the Güncelmiyiz, we believe that Samsung would roll out the update on the mentioned dates.
Either way, it is safe to not put your hopes on the mentioned dates and with Samsung's mid-range phones update track record, it is for the best. As for Note 8 is concerned, it should be rolling out a few days before or after the update is released in Turkey.