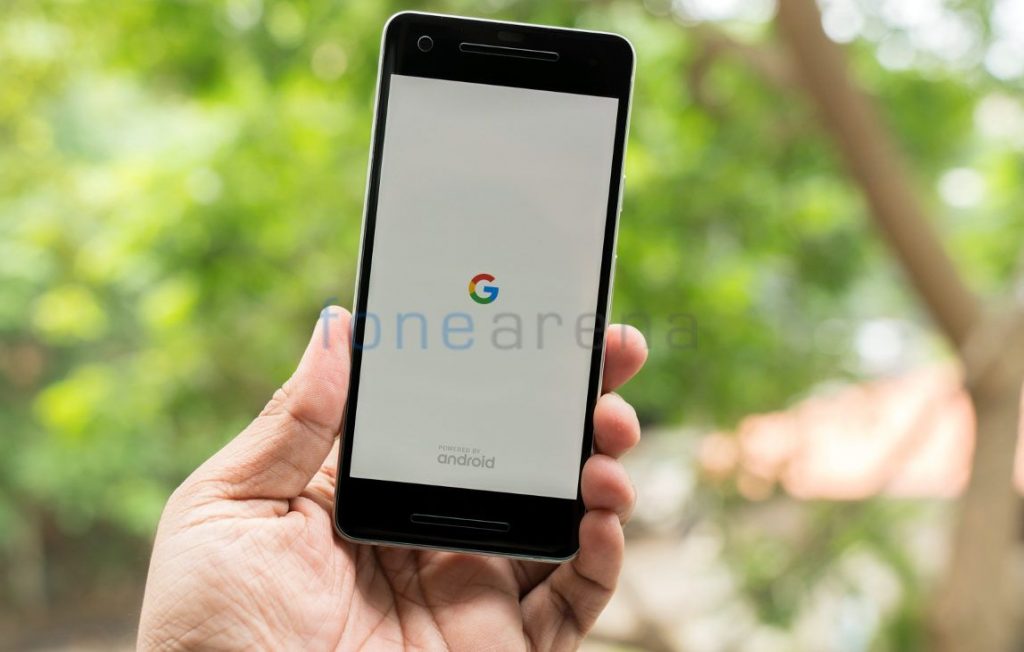 According to the International Data Corporation's Worldwide Quarterly Mobile Phone Tracker, smartphone shipments worldwide have declined 0.5% in 2017 making it the first year-over-year decline in the market since the evolution of smartphones. A total of 1.46 billion devices were shipped in 2017 including both Android and iOS.
Furthermore, IDC says that it is expecting shipments to fall to a lower single-digit growth in 2018 and the overall market to experience a compound annual growth rate (CAGR) of 2.8% over the 2017-2022 forecast period with volumes forecast to reach 1.68 billion units in 2022. Design changes and innovations are expected to be the impactful requirement of the industry.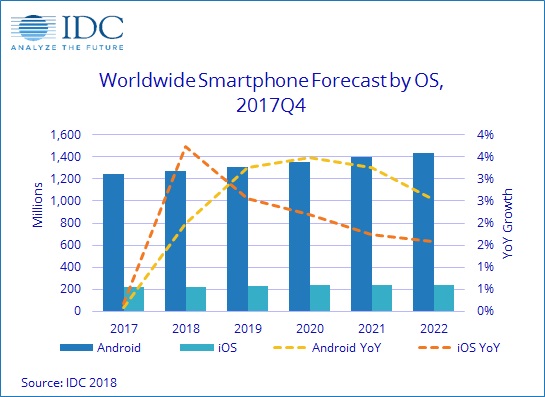 IDC says that technology advances are becoming less about tangible hardware aesthetics and more about components and software. This shift is making a huge difference as smartphones these days are marching towards bigger screens and smaller bezels. There is a chance in 2018 that phablets out-ship regular smartphones, essentially ending the race for bigger screens.
With 5G becoming the next big thing, OEMs, component suppliers, telcos, and services companies are looking to capitalize. IDC expects commercial 5G smartphones to hit the market in 2019, ramping up to account for roughly 18% of worldwide shipments by 2022. In terms of OS platform, Android phones were shipped a total of 1.24 billion handsets in 2017.
While Apple suffered a decline in 2016, it returned back to growth in 2017 with just 0.2% improvement. The company shipped a total of 215.8 million iPhones in 2017 with 64% of those coming from 'Plus'-size iPhones including iPhone X. IDC expects iPhone shipments to grow 3.7% to 223.8 million units in 2018 and reaching 242.4 million in 2022.
Ryan Reith, program vice president with IDC's Worldwide Quarterly Mobile Device Trackers said:
2017 turned out to be the year we all knew would eventually come – when smartphone volumes finally experienced a contraction. That fact that China alone declined almost 5% in 2017 was a huge factor for why global volumes fell, but EMEA also declined 3.5%, and the U.S. market was flat. In our opinion, areas for growth have not changed. Developing markets still have plenty of room for buildout, led by first-time buyers. And the premium space will continue to represent roughly 20% of the market. However, competition will continue to tighten and consolidation is inevitable.