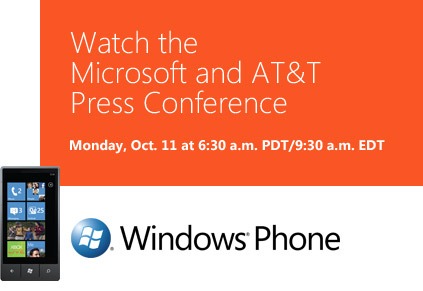 Microsoft and AT&T are holding a Press Conference about Windows Phone 7 in New York later today. The event starts at 9:30 AM New York Time or 7 PM India Time
Watch the event live here on Microsoft's website if you are looking forward to taking a peek at the upcoming Windows Phone 7 Devices.
We are expecting to see devices from LG , Samsung , HTC , Acer running on the revamped Windows Mobile platform.
Join us at 7 PM for all the breaking news and you can follow us on twitter for latest updates