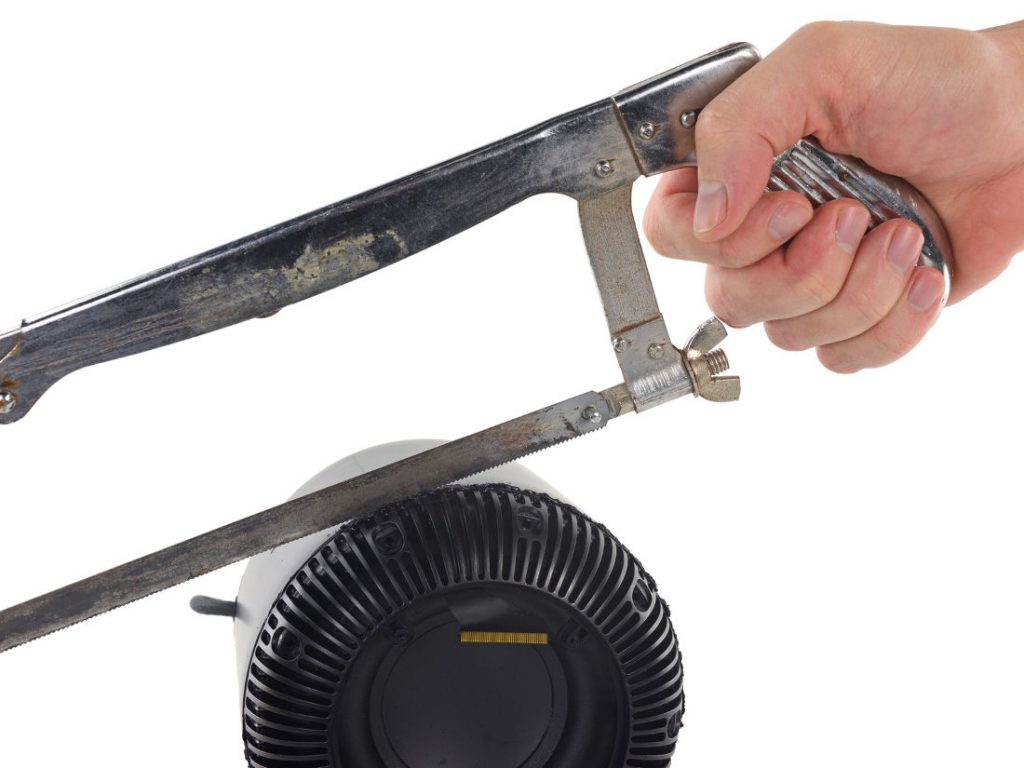 Apple's HomePod went on sale recently and as usual, iFixit has already done a teardown of it revealing some key details about the latest Apple product. The Apple HomePod has scored a 1/10 on the repairability scale. iFixit says that it was one of the hardest ever projects. It is not surprising why Apple is charging $279 to replace damaged HomePod without AppleCare+.
The HomePod teardown reveals how the Siri waveform is formed on the top of the speaker, an LED matrix is present below the surface with the light blurred by a diffuser. It also has the Apple's custom tweeters, including a special mechanism for powering them and the gold screw posts, conducts electricity through the unit.
The HomePod's fabric meshes are made up of a netted layer with 'tiny wiry coils'. Digging further into the top of the case reveals the layers of glue and screws to access the circuity which powers the touch surface. In the center, there is a circular grid of 19 LEDs which when combined with a diffuser, creates the blurry Siri waveform 'orb' seen on the surface of the HomePod when users talk to it.
The subwoofer which is delivering the bass in the HomePod uses a huge magnet and the speakers rely on moving air to make noise. In case of HomePod, Apple kept a small diameter whilst increasing how much the woofer moved, which brought in the requirement of a huge magnet. Below the rubber case is a 14-pin connector which obviously is not meant for users to access. The A8 chipset powers the computational audio but, iFixit was not able to confirm internal RAM. The device includes 16 GB internal storage.
Though there were multiple challenges getting inside the device, iFixit says they were impressed with the design and concluded that the HomePod can take a beating. With 1/10 repairability score, Apple sure seems to have a secret method to get inside the HomePod.