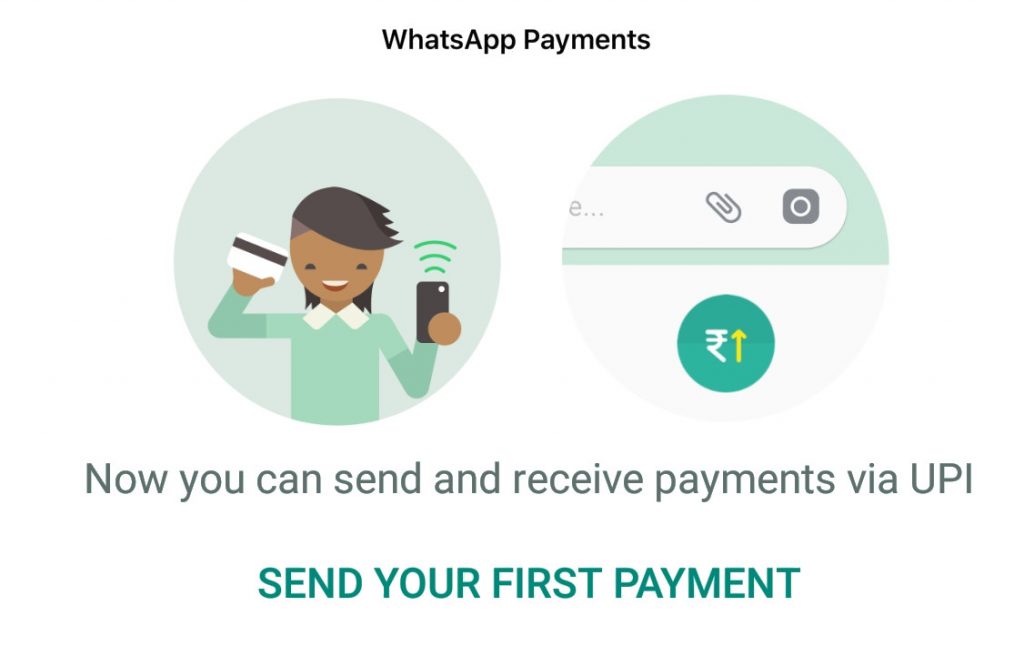 WhatsApp started rolling out WhatsApp Payments, UPI (Unified Payments Interface)-based payments service for WhatsApp for Android beta as well as iOS users earlier this week. Now it has started rolling out widely for more users on both the platforms. It supports over 70 banks, including Paytm Payments Bank and Airtel Payments. This will take on Google's Tez mobile payments service that was launched last year. 
Here we can see how to use WhatsApp Payments to send money. Before that, you need to remember that both the sender and receiver need to have the WhatsApp Payment option enabled for a transaction to be made, and also your WhatsApp number needs to be linked to your Bank account.
How to send and receive money using WhatsApp Payments
Go to Settings > Payments to set up WhatsApp Payments or Go to a contact and click the Attachment icon next to the text field and select payment (This doesn't work if your friend doesn't have Payments set up)
Now Accept the terms. Verify your phone number and Click Done. Now the Setup is Complete
Add your Bank account from the list if over 70 banks. If you don't have UPI account, you will be asked to create one along with security pin for authentication. If you already have one, you will just need to verify it with SMS (costs apply). Your mobile number that your are using on WhatsApp must be linked to your bank, otherwise you have to contact your bank to link your number.
Select the person you want to send money, select the account which you want to send the money from (if you have more than one), Enter the UPI PIN and the transfer will be over in seconds, and the amount should reach your friend's bank account.
You can view details about the completed transaction by clicking it within the chat. You will also get a transaction id.  The help option lets you raise any complaints regarding the transaction. You can view the payment history from the settings and also change the UPI PIN or remove the bank account anytime by clicking the respective bank account.
The WhatsApp Payments feature is rolling out gradually and should roll out to everyone in the coming weeks. If you have any doubts, let us know in the comments below.