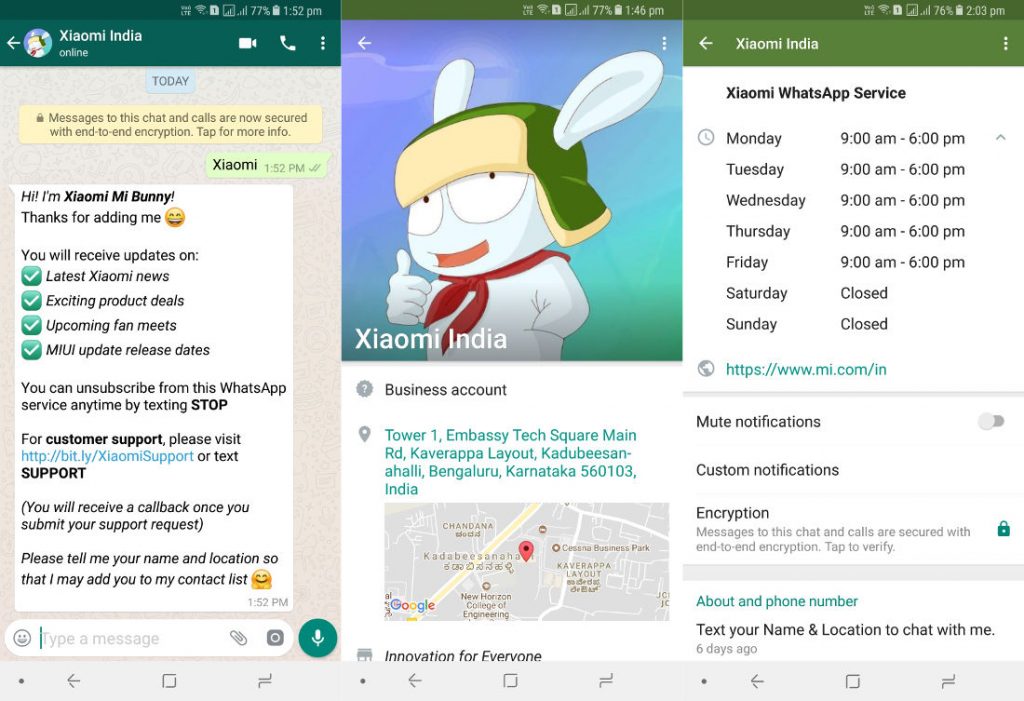 Last month WhatsApp officially launched WhatsApp Business for small businesses to easily connect with customers. Today Xiaomi has launched its WhatsApp service – Xiaomi Mi Bunny for its customers in India that allow them to get receive instant updates and also register complaints easily.
Xiaomi says that it will offer latest Xiaomi news, new product launches, exciting product deals, sale reminders, notifications about MIUI weekly updates, and reminders about Mi Fan meet ups. You can also message SUPPORT and follow the on-screen instructions if you want to raise customer support requests. Xiaomi also says that you will receive a callback once you submit your support request. It also mentions that the service is available only from Monday to Friday between 9AM and 6PM
How to subscribe to WhatsApp Xiaomi Mi Bunny free subscription service?
Add +917760944500 to your contact list

Text Xiaomi (you will get a welcome message)

Text your Name and City (this will help Xiaomi to notify you about Mi events in your City)
You can also unsubscribe from this WhatsApp service anytime by texting STOP, says Xiaomi. It says that the service is currently being Beta tested and is limited to the functionalities mentioned above, so we can expect more functionalities soon. Xiaomi also says that your name, contact number, and location will not be accessible to third party services.