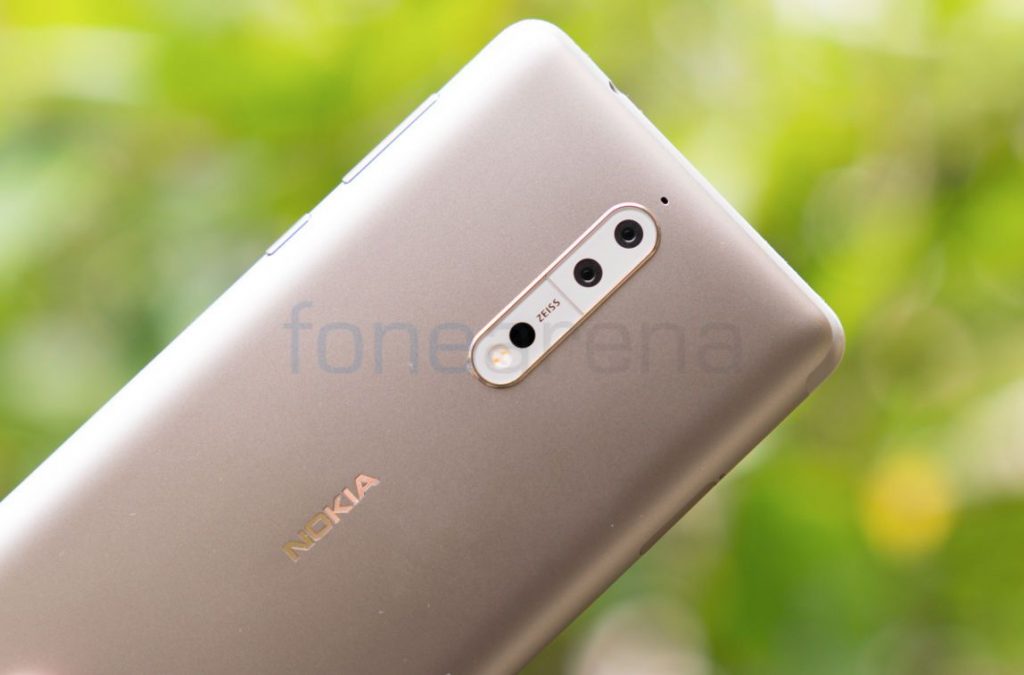 There were rumors about an unknown Nokia phone for quite some time which is said to come with 5-camera lens on the back. Now a design sketch of the same has surfaced showing how the camera arrangement on the rear might look like. This is just a prototype design, and Foxconn is said to be currently working on a way to design and manufacture the phone.

From the design sketch revealed by the forum member, and an alleged Foxconn employee, we can see 5 lenses arranged in 1-1-3 formation, one LED flash, an unknown sensor on a circular ring. The fingerprint sensor is also placed on the rear down below the camera module. This design sketch might hint at why HMD global is adopting the rotating Zoom camera tech from Zeiss. The flagship is currently under development and we expect to see the phone in the second quarter of 2018.
Furthermore, sources reveal that the Nokia phone might pack an 18:9 display with glass body design both on the front and back making it a stand out from rest of the Nokia phones. The Nokia 10 will be powered by the Snapdragon 845 chipset and might run on the latest Android OS.
On the other hand, HDM Global is gearing up to launch the Nokia 9, Nokia 7 Plus, Nokia 1, and few other Nokia phones at the MWC 2018 event in February.