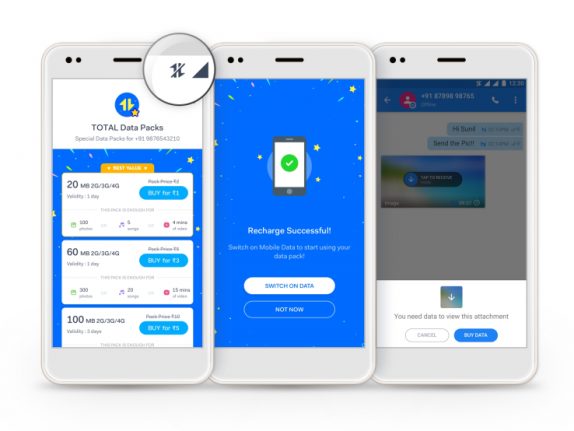 Hike today announced 'Total' feature with an aim to bring internet to the next billion users. It is capable of bringing essential services like messaging, news, recharge and more without needing an active data connection. For the sections that require data, Hike is offering data plans for as low as Rs. 1.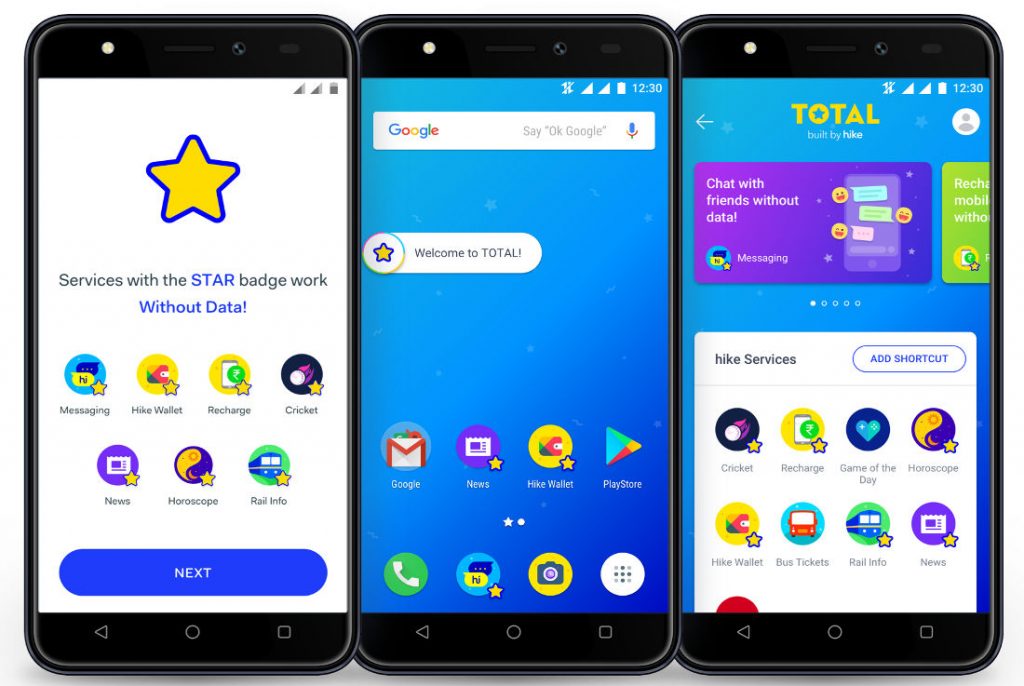 The interface is very light and logins via the phone number and users can access services like messaging, news, horoscopes, cricket scores, recharge, rail Info even without data. It is built on Hike's first-of-its-kind proprietary technology USSD protocol which the job of encrypting, compressing and transmitting data. Data packs will be available across Airtel, Aircel and BSNL networks.
hike is partnering with Intex and Karbonn and will be available on 4 models; Aqua Lions N1, Aqua Lions T1, Aqua Lions T1-Lite and the Karbonn A40 Indian from 1st March 2018. Users who buy the above-mentioned devices will get Rs. 200 to spend on any of the services. For requirements like downloading an image within the chat, user's will have Sachet Data Packs starting at Rs. 1 at their disposal within the app. To know about the availability you can sign up at gettotal.in.
Kavin Bharti Mittal, Founder, and CEO, Hike said:
For the next billion true mobile-first users, coming online can still be quite complicated and intimidating. Simplify, simplify, simplify. That's all we've been doing. We've taken the 15-20 step process of someone coming online and made it into only a few steps – "Buy a phone, turn it on and you're good to go. Everything, all the essential services all work out of the box even without data.

Our goal is to bring India online and online means data so we've also made it extremely simple to buy data packs right contextually inside the OS itself. We've worked closely with telcos on special data packs for these phones starting as low as Re 1/- to give people a taste of what it feels like. This is really powerful.