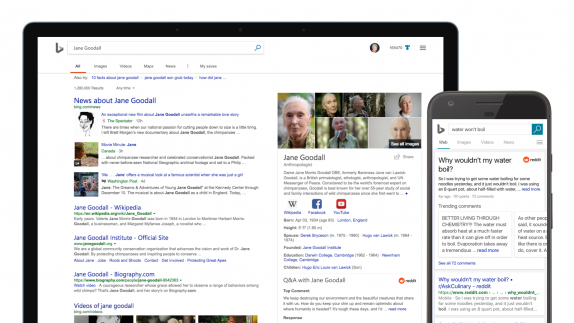 Microsoft Bing today has got major upgrades to the search as the company has announced new Intelligent Search features for Bing-powered by AI and has also partnered with Reddit to enhance better search results on Reddit. 
One of the functionality of the Intelligent search is the Intelligent answers which leverage the latest state of the art in machine reading comprehension backed by Project Brainwave running on Intel's FPGAs that analyze billions of documents that helps you to quickly get the answers you need.
Bing now uses deep neural networks to validate results by aggregating the search results across multiple reputable sources, rather than just one. Bing will now bring answers to your questions from multiple sources rather from just one.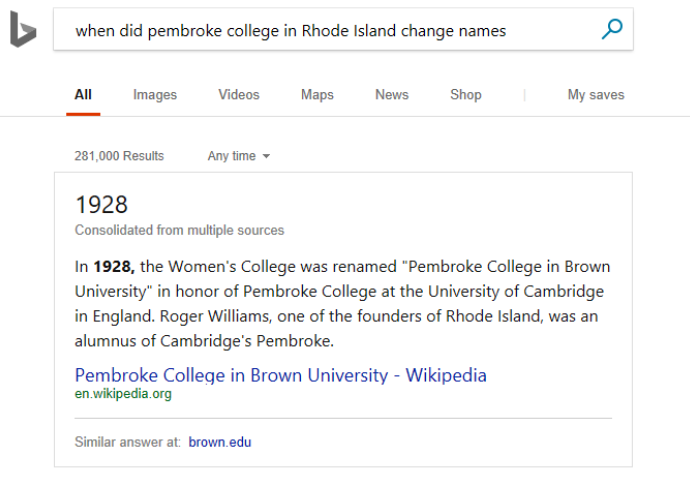 For searches that might have multiple perspectives and expert opinions, Bing will aggregate two viewpoints from reputable sources and intelligently surface them to you on the top of the page. Just like Google who recently rolled out a feature that will now compare two products, Bing is also expanding comparison answers beyond just products. It can now show differences between two items or topics.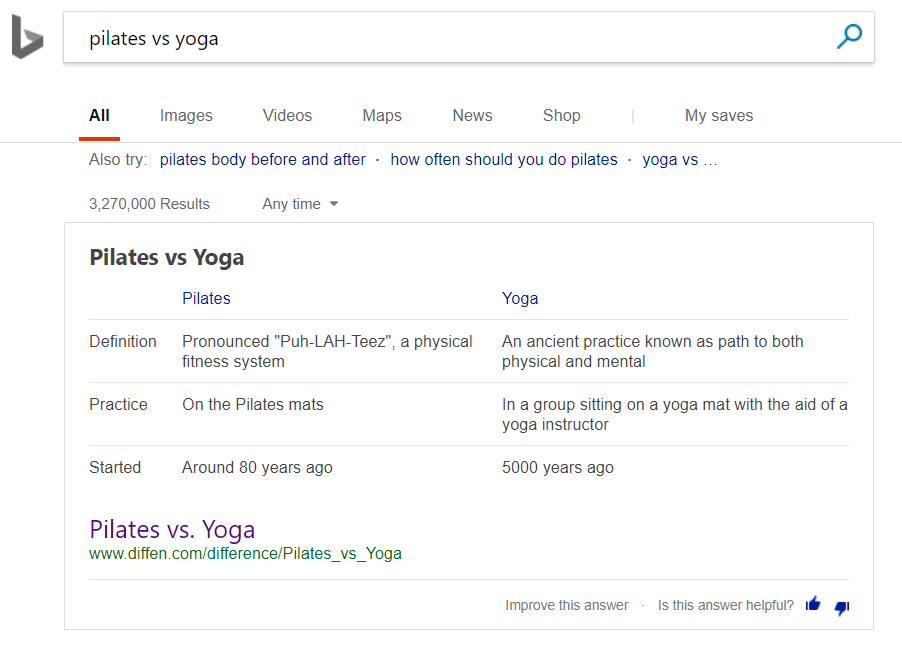 Another biggest addition to Bing is its partnership with Reddit; an online community of 330M monthly active users. Bing is initially rolling out three new features under this partnership. When you're already in Bing and search for a specific Reddit topic or subreddit, Bing will show a sneak-peak of the topic with the top conversations for the day from Reddit.
Bing will now surface a snippet of the general topic that is best answered with relevant Reddit conversations and now searching for Reddit AMAs, Q&As with celebrities and other is as easy as searching person's name for which Bing will show their AMA snapshot or carousel of popular AMAs.
Other additions to Bing include more conversational searches and intelligent image search which leverages computer vision and object recognition to produce better and relevant images. All these changes will start rolling out from today and more features will be added in the days to come.