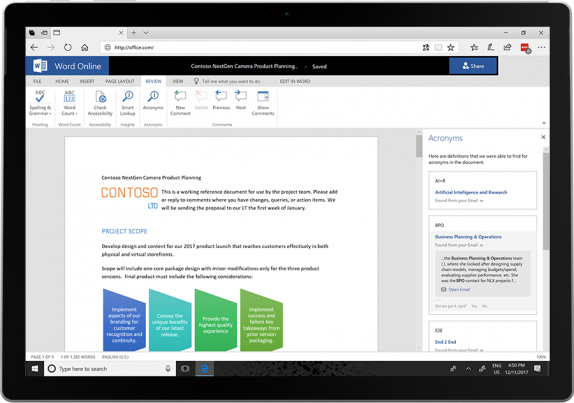 Apart from Bing search updates, Microsoft today has also announced AI-based smart features and enhancements to Office 365 and Cortana. Office 365 tools that include Word, Excel, and Outlook have seen major AI features that should you make your daily commutes with the tools more easy and fast.
Excel is one of the major platforms for Office 365 users where the features and functionalities of it are vast, that itself becomes a problem for many especially in extracting key insights from a new data set. To address the concern, Microsoft is introducing a preview of Insights in Excel which is a new service that automatically highlights the patterns it detects. It is powered by the Machine learning which helps identify trends, outliers, and other useful visualizations.
Another new feature to join the list is the Acronyms; a feature for Microsoft Word. It also takes advantage of the Machine learning technique which users to understand shorthand that is commonly used in their own workplaces by searching for definitions of terms that are in emails and documents.
Another Word feature is Tap which will let Office 365 users quickly search for relevant documents, spreadsheets, etc. The outlook for mobile is getting Cortana integration which will surface notifications for appointments or meetings. Acronyms to Word Online for Office 365 commercial subscribers will be available in 2018.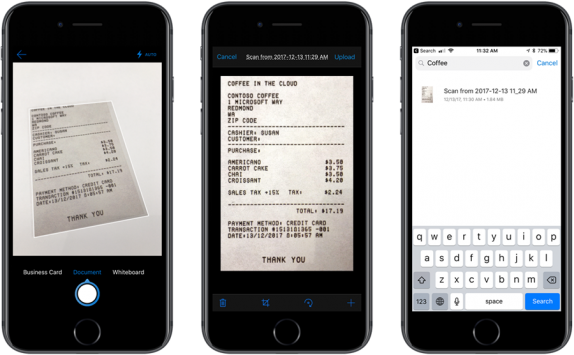 Outlook will now send notifications with directions for both driving and public transit considering the current location, the event location, and real-time traffic information. This feature is rolling to iOS users this month in markets where Cortana is available.
Text in image search is another feature that is capable of automatically extracting searchable text from images, making it easier to find a wide range of content, including receipts and business cards, etc. this feature is currently rolling out and will be available to all Office 365 commercial subscribers by the end of December.