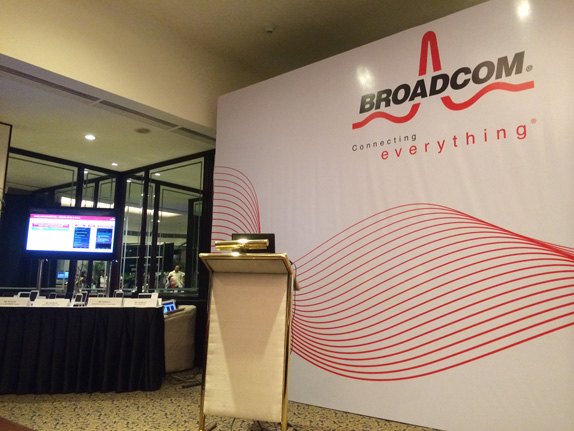 After being rejected for a proposal to acquire Qualcomm, Broadcom has now nominated a slate of 11 candidates for Election at Qualcomm's 2018 Annual Meeting to replace the Qualcomm's existing board of directors and propose certain other matters for the consideration. Both Broadcom and Qualcomm have confirmed the new development.
Qualcomm's Annual Meeting is scheduled to take place on March 6th, 2018. The company currently is composed of 11 world-class directors, 9 of whom are independent, and 4 of whom have been added in the last 3 years. With the 11 direct nominations from Broadcom to the board members, Qualcomm says that it is a blatant attempt to seize control of the Qualcomm Board in order to advance Broadcom's acquisition agenda.
The board of directors who are nominated by Broadcom for Qualcomm directors are Samih Elhage, Raul J. Fernandez, Michael S. Geltzeiler, Stephen J. Girsky, David G. Golden,  Julie A. Hill, John H. Kispert, Gregorio Reyes, Thomas S. Volpe, Harry L. You. Who previously have server of some well-reputed companies 
Broadcom back in November has proposed to acquire all of the outstanding shares of Qualcomm for per share consideration of $70.00 a stock which consists of $60.00 in cash and $10.00 in Broadcom shares. Qualcomm was quick to reject the deal saying that the proposal dramatically undervalues Qualcomm and comes with significant regulatory uncertainty.
Commenting on the same, Tom Horton, Qualcomm's Presiding Director, said:
No company in the industry is better positioned than Qualcomm in mobile, IoT, automotive, edge computing and networking and to lead the transition to 5G. Qualcomm stockholders expect a Board that will support this innovation while evaluating objectively the full range of opportunities available to maximize value for all Qualcomm stockholders.
Hock Tan, President and Chief Executive Officer of Broadcom, stated:
We have heard from many Qualcomm stockholders who have expressed their desire for Qualcomm to engage with us. We also continue to receive positive feedback from customers and, having had initial meetings with certain relevant antitrust authorities, remain confident that any regulatory requirements necessary to complete a combination will be met in a timely manner. Although we are taking this step, it remains our strong preference to engage in a constructive dialogue with Qualcomm. We have repeatedly attempted to engage with Qualcomm, and despite stockholder and customer support for the transaction, Qualcomm has ignored those opportunities.