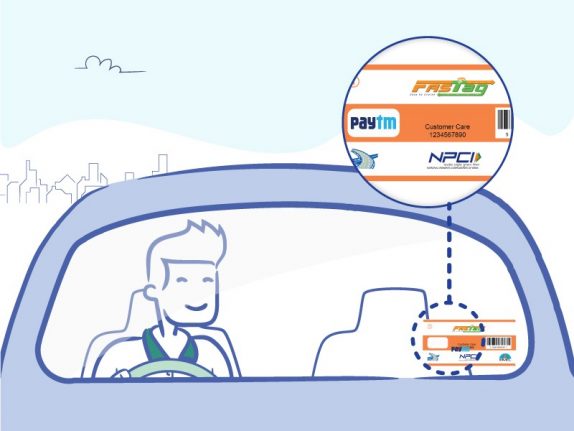 Paytm today has announced the roll out of FASTag with RFID (radio-frequency identification technology) technology in India which enables electronic toll fee collection on highways across the country. These tags are simple and are also reusable. 
The government of India has mandated the use of use FASTag on every vehicle sold from 1st December. With the use of Paytm FASTag, you can pass through 380 toll plazas across India covering 55,000 km without having to stop. These FASTags are linked to a registered Paytm account and will instantly and automatically deduct the toll charges from the account.  The Paytm FASTag will be affixed to the vehicle's windscreen.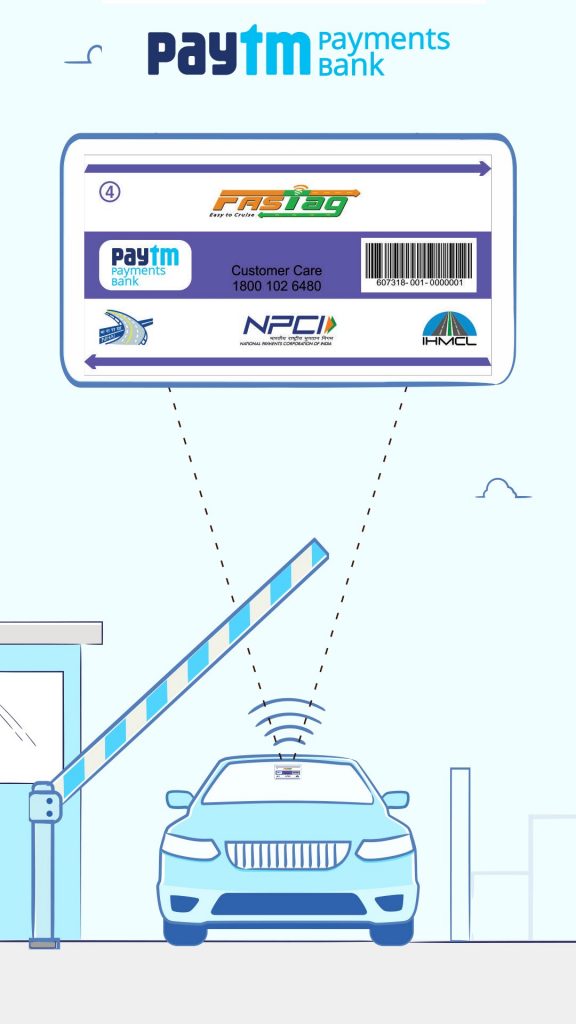 Paytm said that it is currently working with leading car and commercial vehicle manufacturers including Maruti, Hyundai, Tata, Mercedes, Renault, BMW, Volkswagen, Volvo to make the FASTag available for customers purchasing new vehicles across India. For those who already own a vehicle, they can purchase the tags on Paytm. The company is also promising that FASTag customers will get 7.5% cashback on every toll transaction.
Paytm has partnered with the National Highways Authority of India (NHAI) and NPCI for the FASTag project. The tag issuance fee & Charges for cars start at Rs. 200, but it costs Rs. 600 after refundable security deposit and Rs. 150 threshold amount, which will be added to wallet). You can purchase Paytm FASTag tags for different vehicles from Paytm website here.
Commenting on the launch, Renu Satti, MD & CEO — Paytm Payments Bank said:
Cash payments at toll plazas result in precious man hours and fuel being unnecesarily spent, as attendants and motorists are left grappling with the hassles of dealing in exact change. The Paytm FASTag will facilitate non-stop movement of vehicles through toll plazas and bring the benefits of cashless payments to every toll in India. Besides offering convenience to commuters, this will also improve transparency and overall efficiency of the country's toll network.