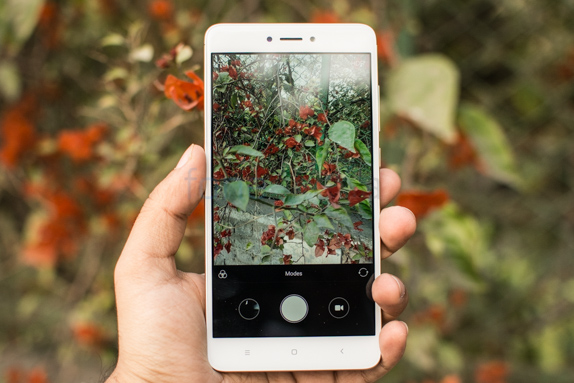 According to IDC's latest India Monthly City-Level Smartphone Tracker, 50 major cities of India accounted for 50% of smartphone sales in Q3 2017 with a growth of 27% from the previous quarter. Tier one cities in India continue to dominate the smartphone market with 29% sequential growth in Q3 2017.
Tier II cities like Bhopal, Gurgaon, and Jaipur have surprisingly emerged as the fastest growing cities with each growing more than 40% from the previous quarter. Delhi and Mumbai still dominate and contribute up to one-fourth of the total sales in top 50 cities. With the rise of 4G data penetration in India mainly from Tier I and Tier II cities are attracting brands who are currently diversifying their sales and marketing strategies.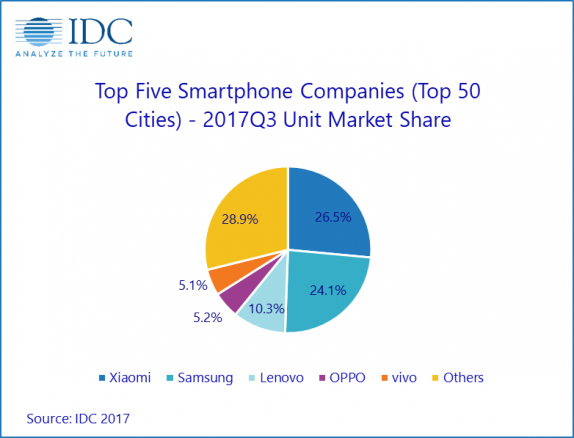 E-commerce sites are also slowly catching up and are expanding their market presence in most of the cities to cater to the demand. Xiaomi stands first with a current market share of 26.5%, while Samsung sits behind Xiaomi with 24.1% share in the top 50 cities in India.
Xiaomi registered 120% growth in the Q3 2017 of which the Redmi Note 4 alone contributed to more than 40% of the volumes making it the highest selling model within the top 50 cities of India. Samsung has seen a slight growth of 15% with Galaxy J2, J7 Max, J7 Prime & J7 Nxt together make up to 50 percent volumes for the company. Lenovo, OPPO, Vivo closely follow each other right after Samsung.
Himanshu Jain, Market Analyst, IDC India has said,
Mega-online sale(s) by prominent e-tailers acted as a catalyst for the robust growth across city tiers with e-tailers now contributing around 40 percent of the market in top 50 cities of India. However, the offline channel saw only average traction during the festive season.