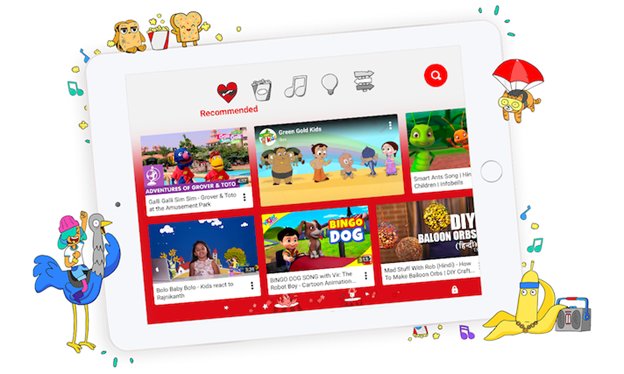 While YouTube has always been active about the content that goes on YouTube, off late, there's a growing trend around the content that attempts to pass as family-friendly when it clearly doesn't. YouTube videos are acceptable for adults, others are completely unacceptable. Today YouTube has announced five ways that it is using to protect families on YouTube and YouTube Kids.
YouTube has strict policies against child endangerment and they partner with regional authorities and experts to help us enforce these policies and report to law enforcement through NCMEC. The company recently expanded the enforcement guidelines for removing content featuring minors that may be endangering a child, even if that was not the uploader's intent.
The company has terminated over 50 channels and have removed thousands of videos under these guidelines. YouTube is applying machine learning technology and automated tools to quickly find and escalate for human review. It is also aiming at removing ads inappropriate videos targeting families and back in June, YouTube has posted an update that it will be removing ads from any content depicting family entertainment characters engaged in the violent, offensive or otherwise inappropriate behavior.
Since then the company has removed ads from 3M videos under this policy and is strengthening to remove ads from another 500K violative video. The 3rd way is blocking inappropriate comments on videos featuring minors. So far YouTube has used a combination of automated systems and human flagging and review to remove inappropriate sexual or predatory comments on videos featuring minors. Starting this week, the company will begin taking an even more aggressive approach by turning off all comments on videos of minors.
YouTube will now provide guidance for creators who make family-friendly content and will release a comprehensive guide on how creators can make enriching family content for the app.
There is some content on YouTube that is very challenging to make a clear decision on, for example, today, there are many cartoons in mainstream entertainment that are targeted towards adults, and feature characters doing things we wouldn't necessarily want children to see. In order to deal with such content, YouTube will be growing the number of experts to work with and doubling the number of Trusted Flaggers to partner within this area.