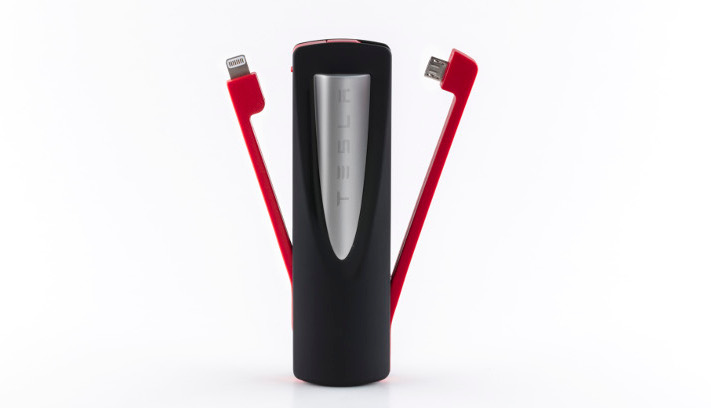 Apparently launching two game-changing products; the all-new semi truck and updated Roadster 2.0 wasn't enough for Tesla as the company has also introduced a 3350mAh power bank as well. It is aptly named just as Power Bank and is shaped exactly like the Tesla supercharger monument outside their main office in California.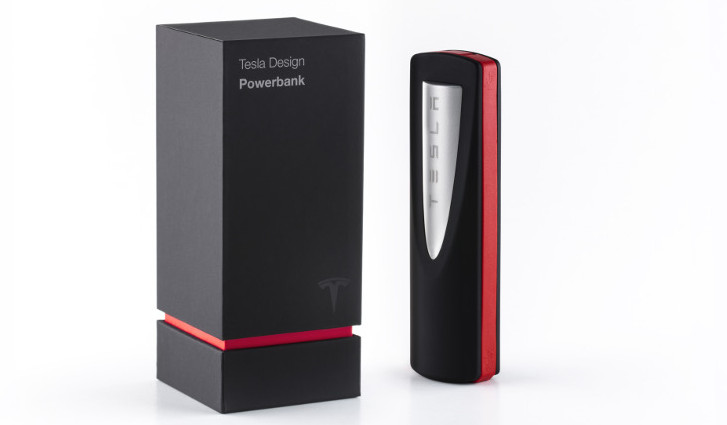 The power bank has built-in Apple lighting, micro USB, and USB cable eliminating the need to the external cable while charging your device. Sadly it doesn't have USB Type-C Cable. The battery pack uses a single 18650 cell with 3350mAh capacity. The 18650 cell is the standard lithium-ion cell used in every Tesla model before the Model 3. It has an output of 5V/1.5A which is almost similar to most power banks out there. The power bank measures 108 x 30.5 x 23.3mm.
The Telsa Power Bank is priced at $45 (Rs.2,925 approx.). There are many other power banks with much higher capacities in the market, but what makes this different is the fact that it comes from Tesla.