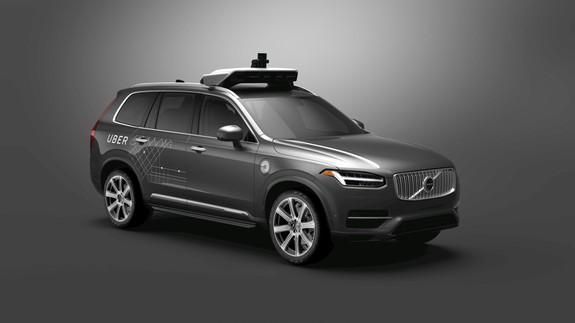 Uber has teamed up with Volvo for autonomous driverless cars and has agreed to buy 24,000 sport utility vehicles a goal which the company is committed to staying focused on under newly appointed Chief Executive Officer Dara Khosrowshahi.
The base vehicles are developed on Volvo Cars' fully modular, in-house developed Scalable Product Architecture (SPA) which is currently used on Volvo Cars' new XC60 midsize SUV. Volvo cars engineers have worked closely together with the engineers from Uber to develop the XC90 premium SUVs which is priced from $46,900 at U.S. dealers will be delivered to Uber between 2019 to 2021. It is the first commercial purchase by Uber.
Ubers step into the driverless car drastically cuts down the efforts of human drivers which seems to be the biggest cost for the company. Though Uber agreed and signed deals in the past for autonomous drive cars, there is no concrete update on the same.
Jeff Miller, Head of Auto Alliances, Uber, said:
We're thrilled to expand our partnership with Volvo. This new agreement puts us on a path towards mass-produced self-driving vehicles at scale.
Håkan Samuelsson, president and chief executive, Volvo, said:
The automotive industry is being disrupted by technology and Volvo Cars choose to be an active part of that disruption. Our aim is to be the supplier of choice for AD ride-sharing service providers globally. Today's agreement with Uber is a primary example of that strategic direction.