I was recently invited to the pre-launch of the Nokia N8 in the Middle East, which took place in Dubai, and while it was my first time handling the N8 and I came away pretty impressed, one thing I wanted to do was be able to test the camera. We were in Dubai, Nokia was launching a 12MP cameraphone, and they didn't think it'd be smart to give us each an N8 to take photos, you know, to convince us of how cool their phone is! They only had 4 or 5 N8s for us to test, hooked to an alarm-triggered table, inside the conference walls, with awkward lights around them. Not cool. Especially when you think that with Xenon flash and the largest sensor for a cameraphone, the N8 is basically made for night photography.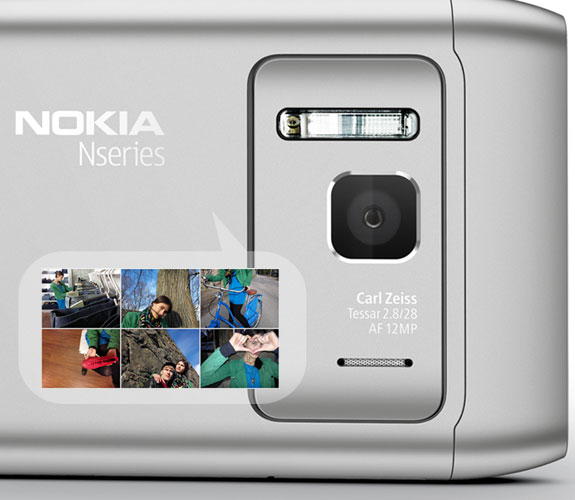 Lucky for me though, I was able to snatch one prototype from a Nokian (insert evil laugh) and get loose around Dubai for a few minutes before having to hand it back reluctantly, not forgetting, obviously, to bluetooth the images I took over to my N97 Mini.
You can see the results below, with Burj Khalifa (the tallest man-made structure in the world), the Dubai Marina Walk, and the area around the Dubai Media One Hotel. Now keep in mind, this is a prototype, it wasn't running firmware PR1.0, and apparently I was using the wide-angle 9MP resolution not the 12MP one. I was also tinkering with the settings every 3 seconds, using Night Mode sometimes, changing the ISO settings, turning the Flash on and off, using Sports Mode for the 3rd & 4th photo from inside the bus… Basically, I was playing and I'm not a pro-photographer. So the quality of the results will vary. Note: click on the thumbnails for the full-resolution image.
For the record, the ice cream in the last image was definitely not as tasty as the N8 makes it look like. I wish. When I showed it to the journalists next to me, we had a long debate over how well the N8 would do for false marketing 😉 Oh and for comparison's sake, this is one image I took of Burj Khalifa with my Kodak V1273 12MP digital camera, with Auto settings.
I won't make any judgment call based on a prototype device or my less than average photography skills, but I'll say that for my own usage, something like the N8's camera is way WAY more than enough for night photography. What do you think?
Note: This post is cross-published on The Dotsisx Blog.